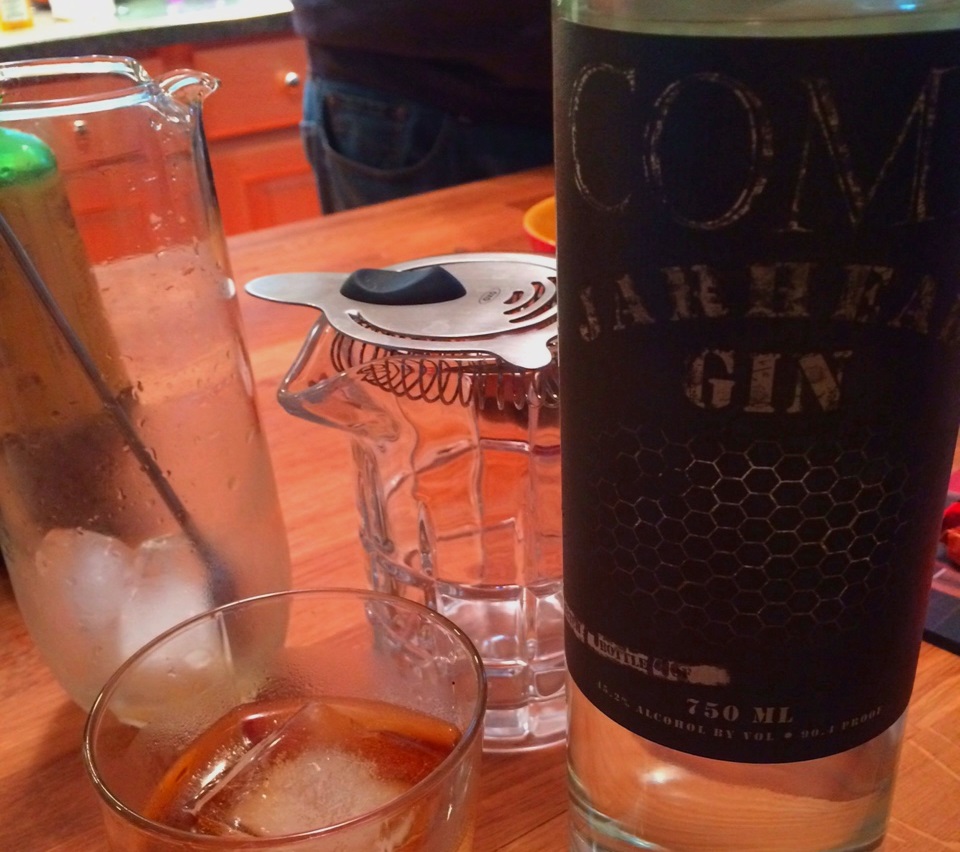 This new Negroni was created with the locally made with Comb Jarhead Gin  by Still the 1 Distillery in Port Chester, NY,
I bought this gin for Memorial Day, Jarhead was created by Master Distiller and former Marine, Ed Tiedge, for a special event of the Wounded Warrior Project. It was loved so much you can buy it today. Found mine at Viscount in Wappinger Falls.
When I first tasted this gin I found it too hot, to sharp for me. Got the same first impression with Still the 1's Westchester No. 4 Rye Whiskey. Not crazy about them a first.
But in cocktails, the way I drink my spirits, they are fabulous. The bite is mellowed but still present adding a great complexity that I love.
This Negroni was made with equal parts of Jarhead, Cocchi Torino Red Versmouth, and Amaro Montenegro.  It is a winner. Read about more Negroni Cocktails Here – www.100negronis.com
1 Martin Pl
Port Chester, NY 10573
(914) 217-0347
Places to Go, Things to Do • Dining Shopping
Beer Wine Cocktails • About the Authors