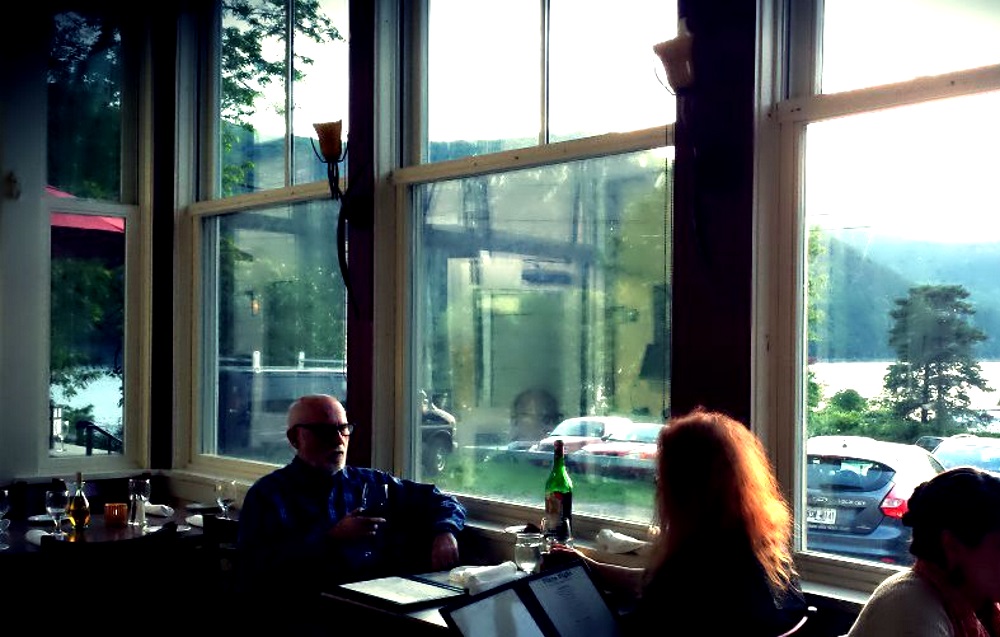 Since we first arrived in Garrison people have been encouraging us to try the Cold Spring restaurant Riverview. Since 1941 a popular destination for tourists and hikers alike, and for many loyal local patrons, especially on Wednesday "Pizza Night" when a lower priced Prix Fixe menu is offered.
On our visit this past Wednesday Riverview was busy with lots of regulars, couples, small groups and large parties. For the most part we enjoyed our dinner very much.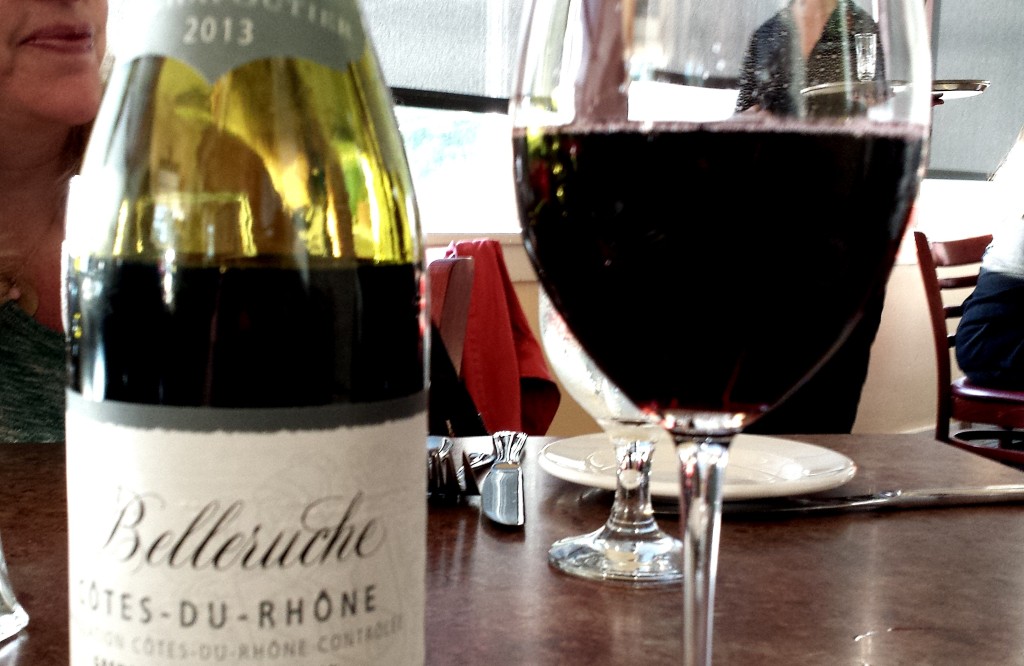 There is a small bar in front as you enter that offers a full line of spirits and a fair selection of beers.  The wine list is pretty significant, with a reasonable number of selections by the glass.  I love the way they serve in very good wine glasses and pour at the table.  This Cotes-Du-Rhone was exceptional.
The staff here is very accomplished, experienced or trained well, friendly and appropriately attentive. There when you need them but not in your face. I really appreciate the latter.
The $16.95 prix fixe menu offers a choice of an appetizer and a main course or a pizza. We started with the beet and frisee salad,  the snapper cerviche tacos and a cucumber gazpacho, all were excellent.
Quite happy so far. For our entrees Pierce had the Madeira chicken with roasted potatoes and  vegetables. He liked it a lot, best dish of the evening.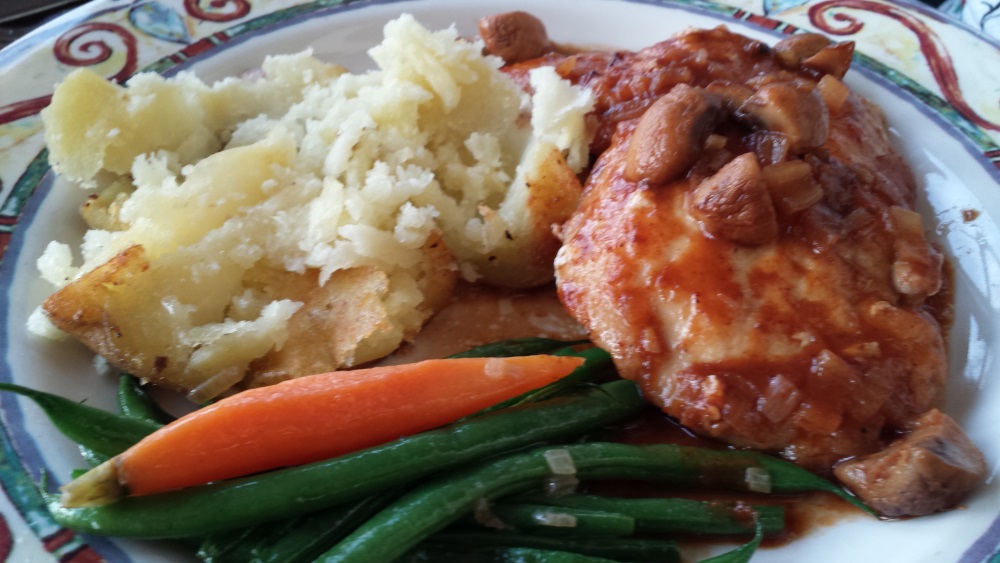 Riverview has a long list of specials every night, they focus on serving seasonally inspired dishes with ingredients from local farmers and purveyors whenever possible. The daily specials can be found here, Chef's Suggestions.
I chose the Tuscan Pizza which had delicious fresh toppings, a tasty but limp crust, had to be eaten with a knife and fork. The way Italians do it.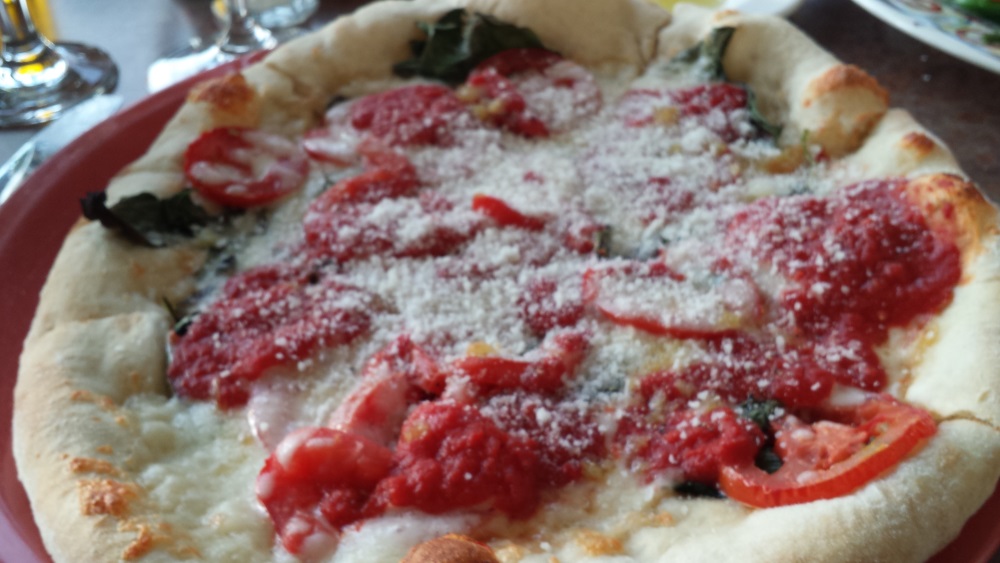 Diana ordered mussels expecting them to be great, since Riverview has a seafood store on premises.  Sadly they were not, the mussels were not very fresh and the Thai style preparation lacked flavor, very bland. We brought this to the attention of our server and she happily offered to replace the dish with something else.
The view and outdoor dining is very nice here.
We will be back.
Riverview Restaurant
On The Hudson
45 Fair Street Cold Spring, NY
845-265-4778
Places to Go, Things to Do • Dining Shopping
Beer Wine Cocktails • About the Authors