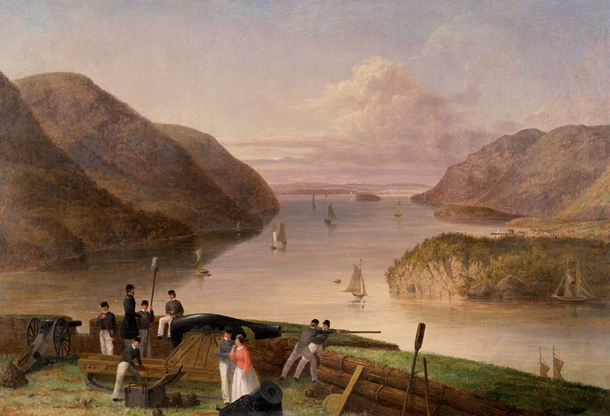 Created during the American Revolution the North Redoubt and South Redoubt trails in Garrison lead to an awesome vantage point. They carry a great deal of history. It is palpable, you can almost feel the spirits of Continental soldiers who passed this way.
Just to be clear, the word redoubt has no connection to the word doubt. It comes from French redoute and Latin reductus, which means a hidden place, refuge, stronghold.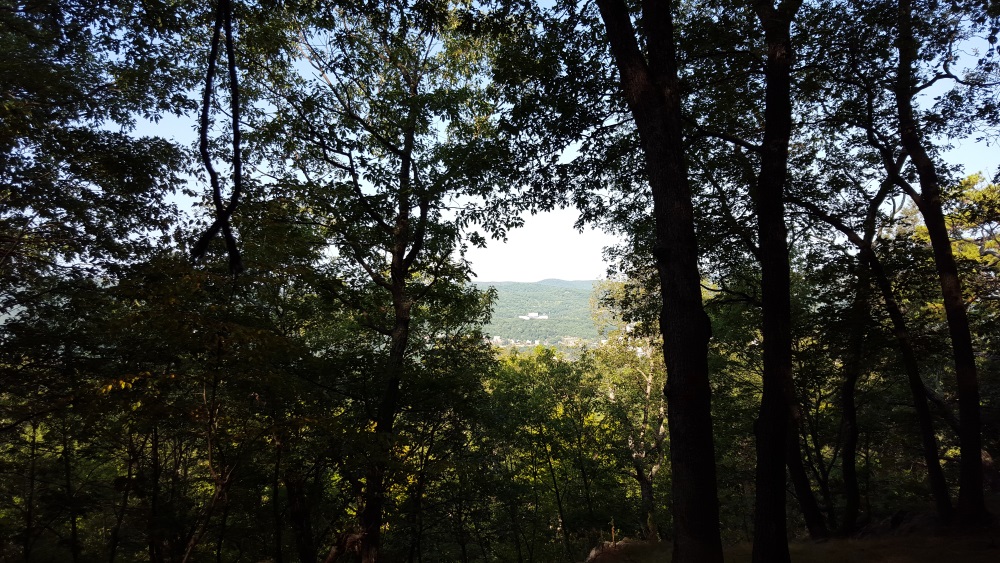 And that it is, a precious hidden place that you can walk and admire. From the north end you can begin your trek from a small parking lot on Snake Hill Road diagonally across the street from the Walter Hoving Home.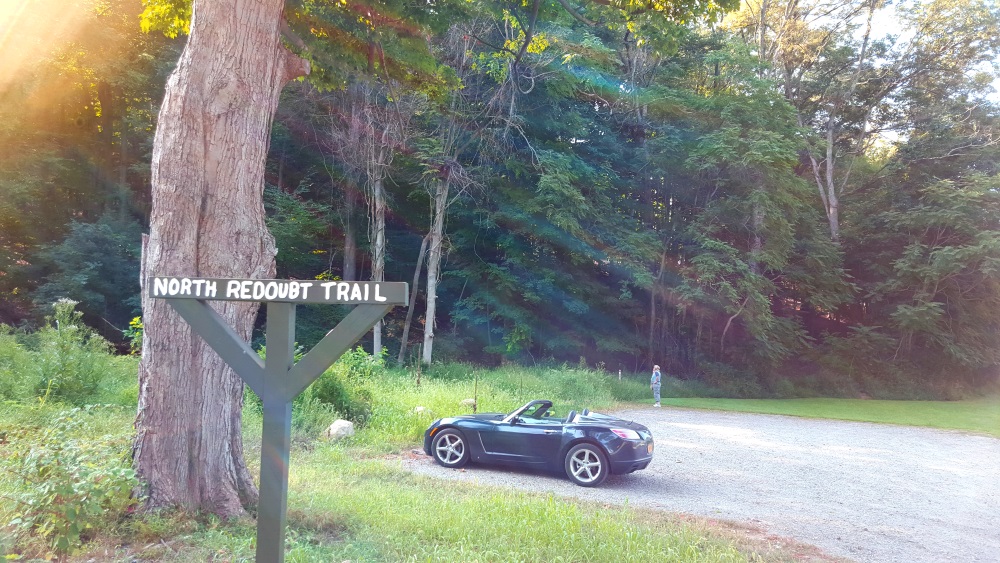 There is a broad slopping lawn by the lot.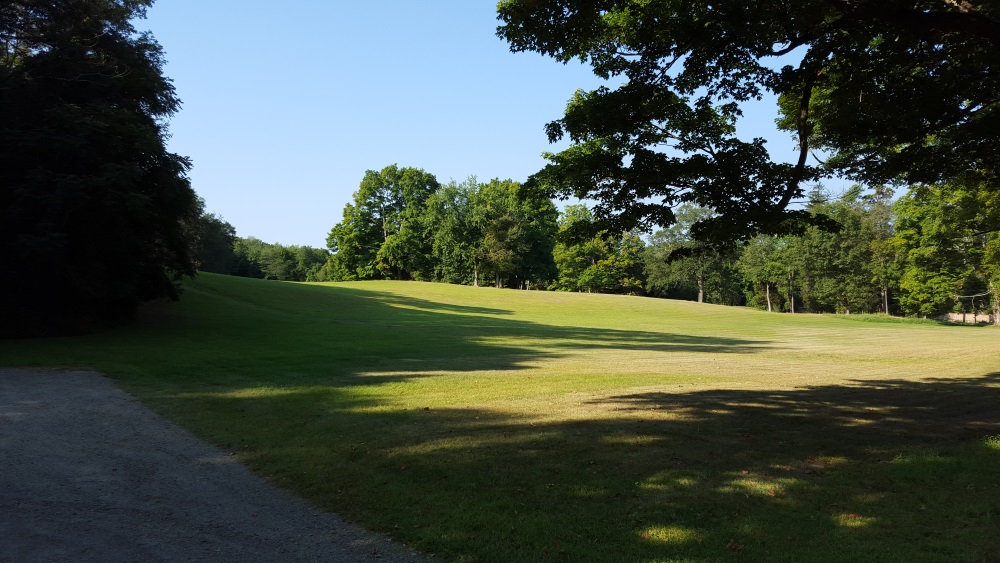 The trail is marked with red.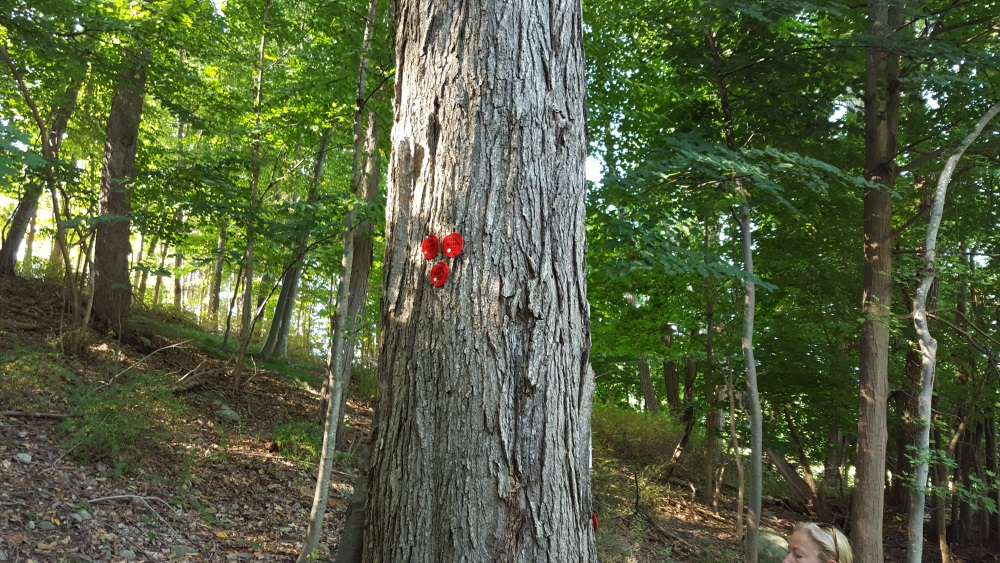 It starts gradually. A mild slope upward.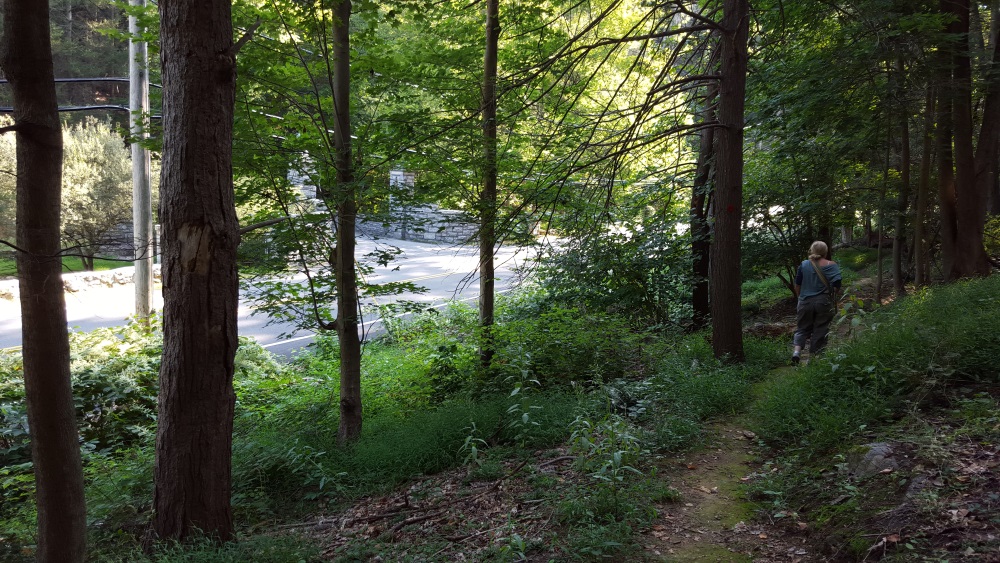 Winding its way through the wood the trail begins to ascend.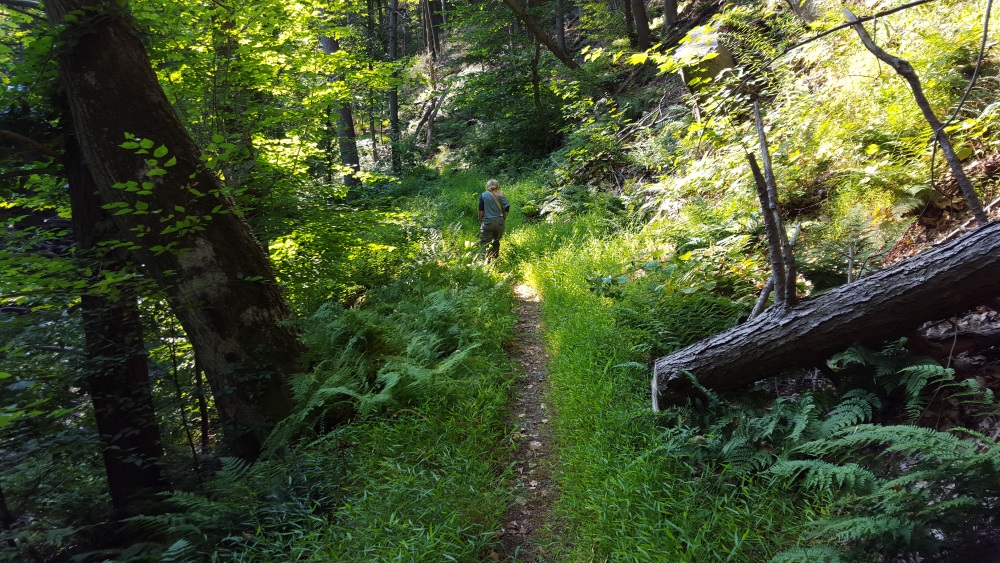 Passing a stream.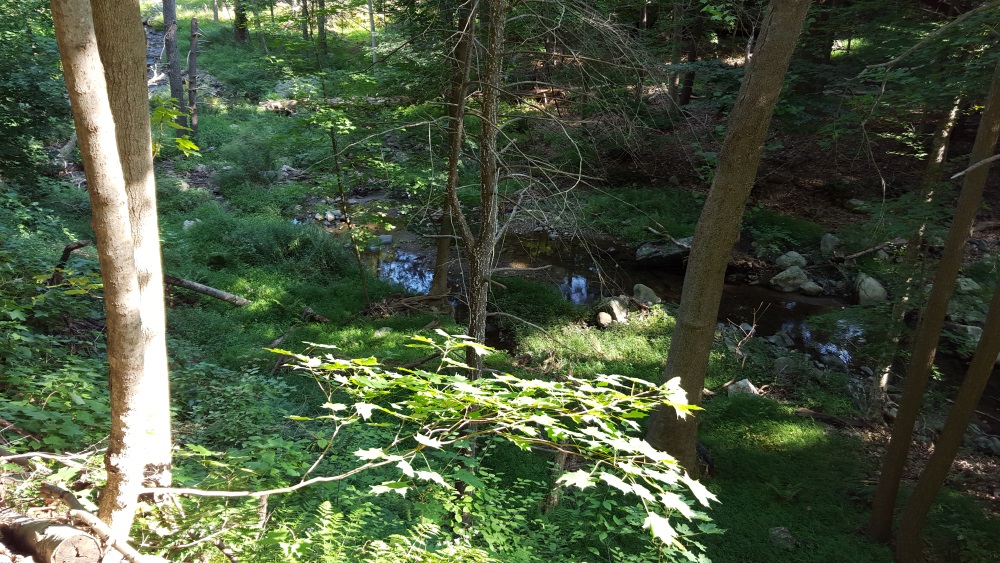 Onward.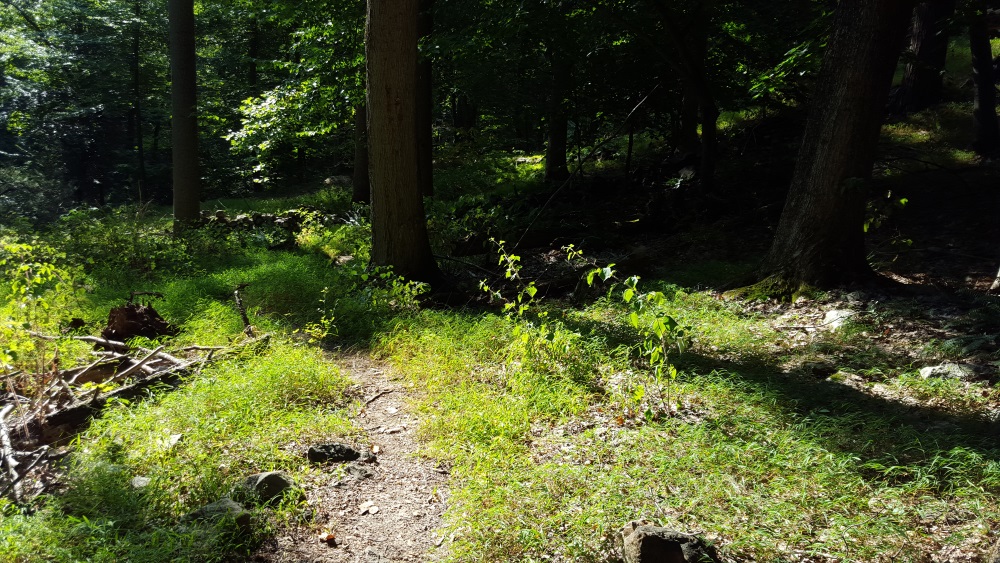 Passing an occasional trace of humans.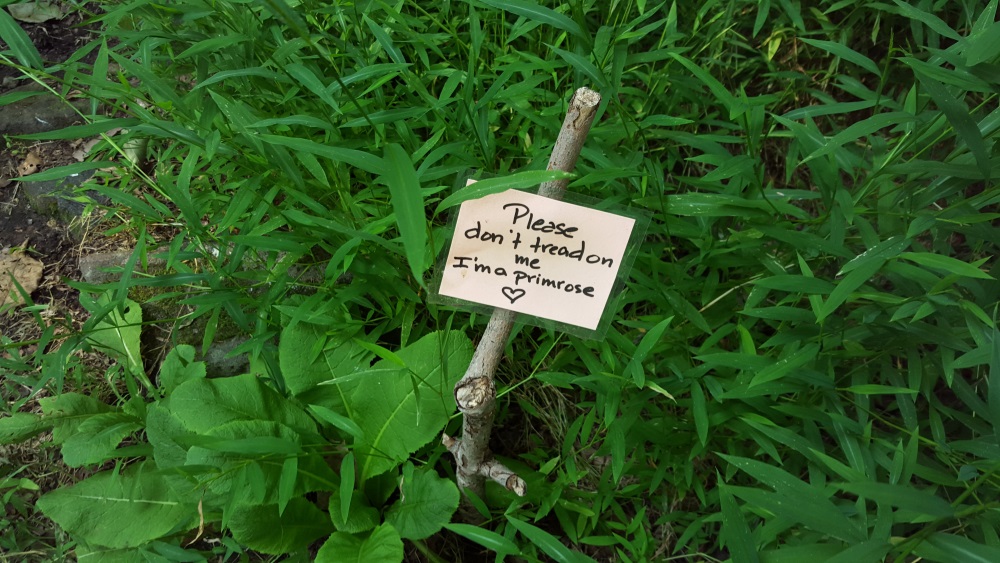 Beauty abounds.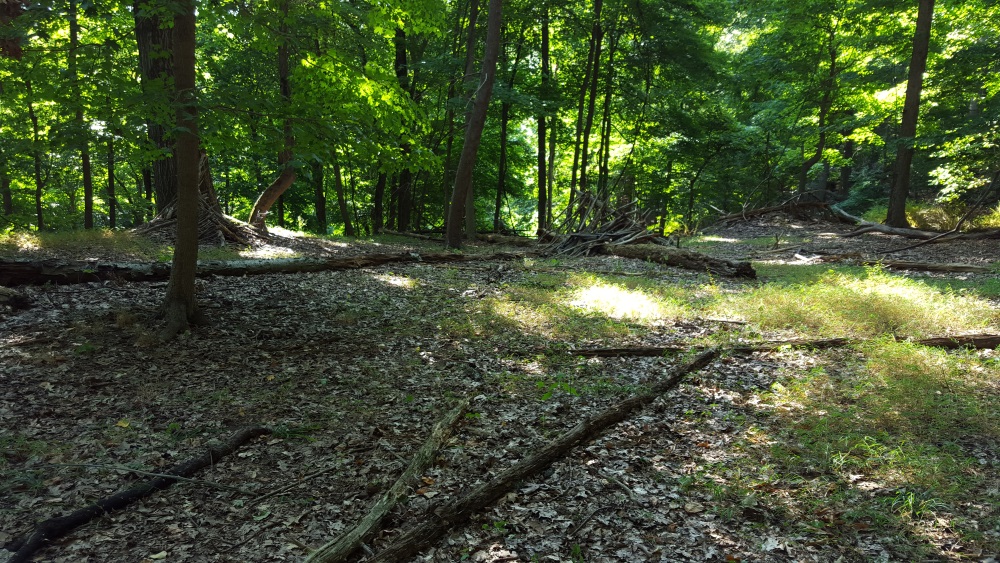 Some children made lean tos.
A cairn marks the fork to the South Redoubt trail.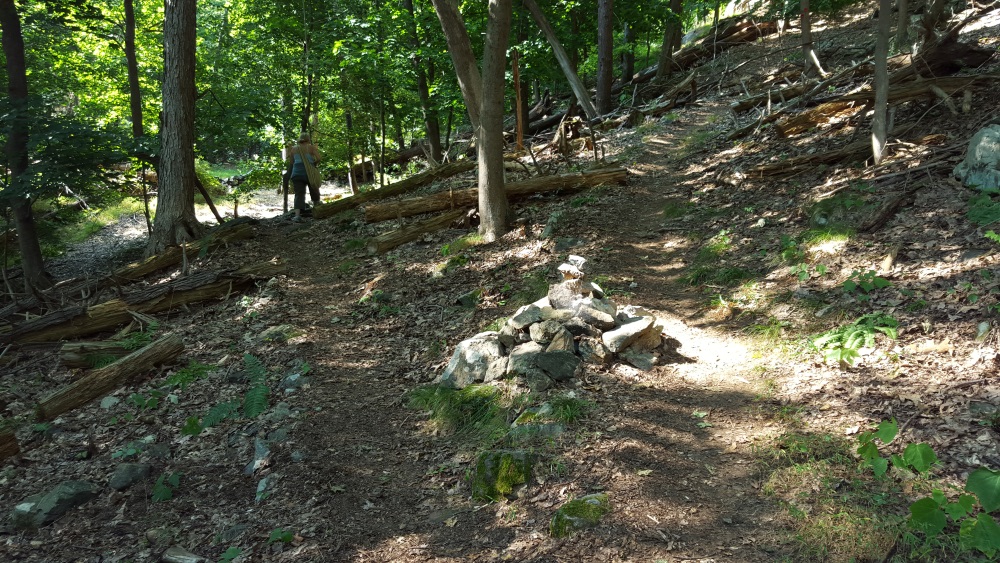 If you go that way you will come to a beautiful meadow.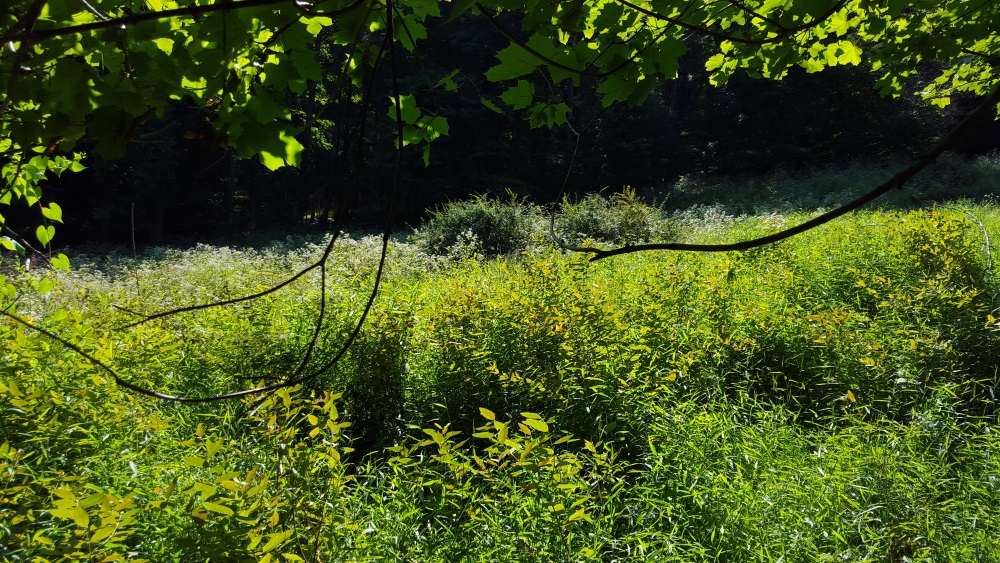 Back on the north trail we crossed a long forgotten land border.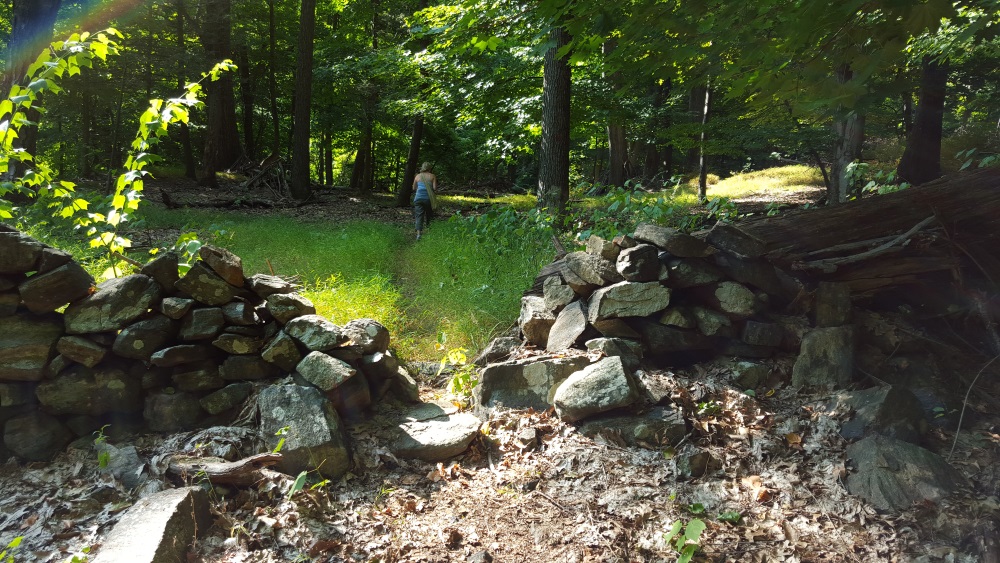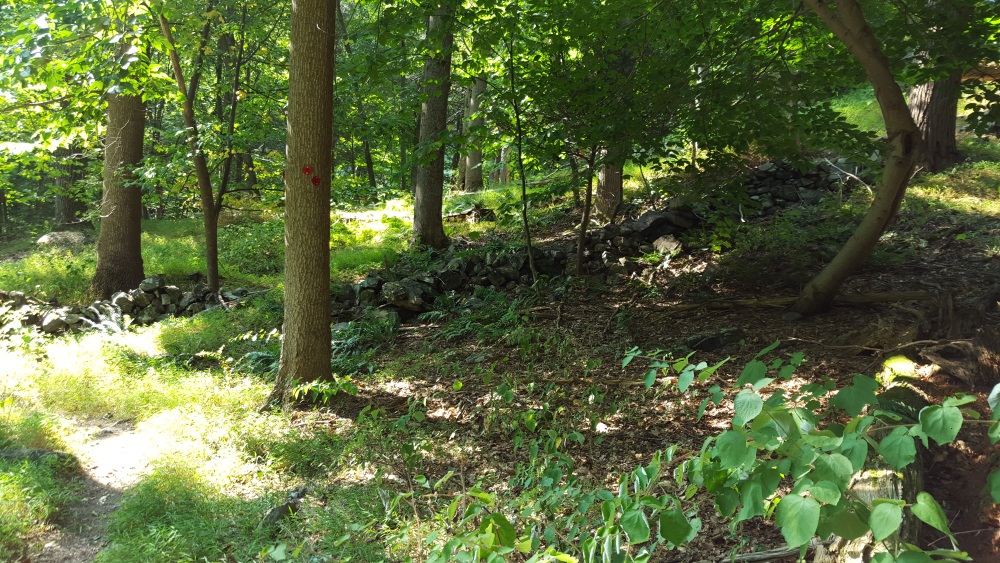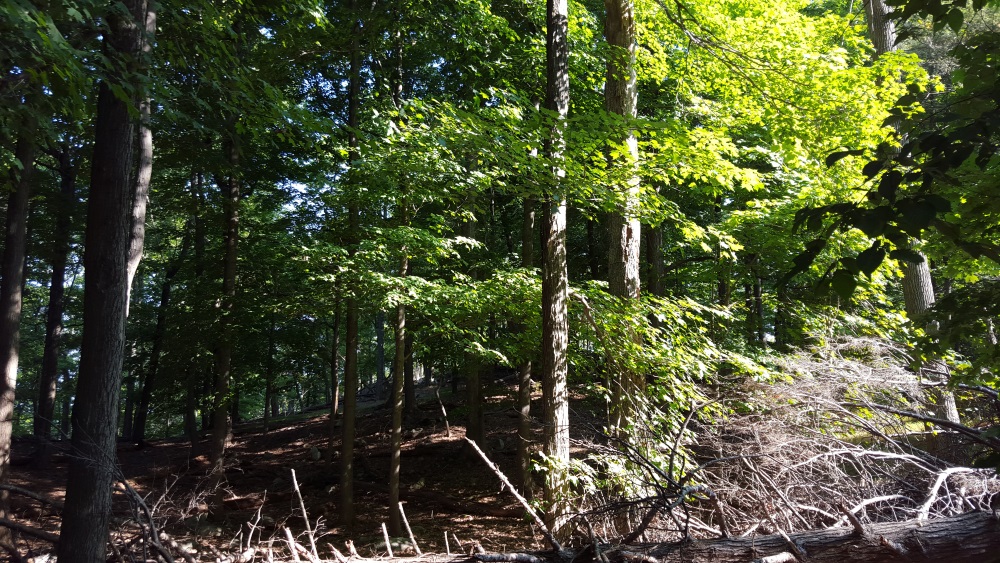 As you reach the top you catch glimpses of West Point. I long for the fall when the leaves will drop and share their view.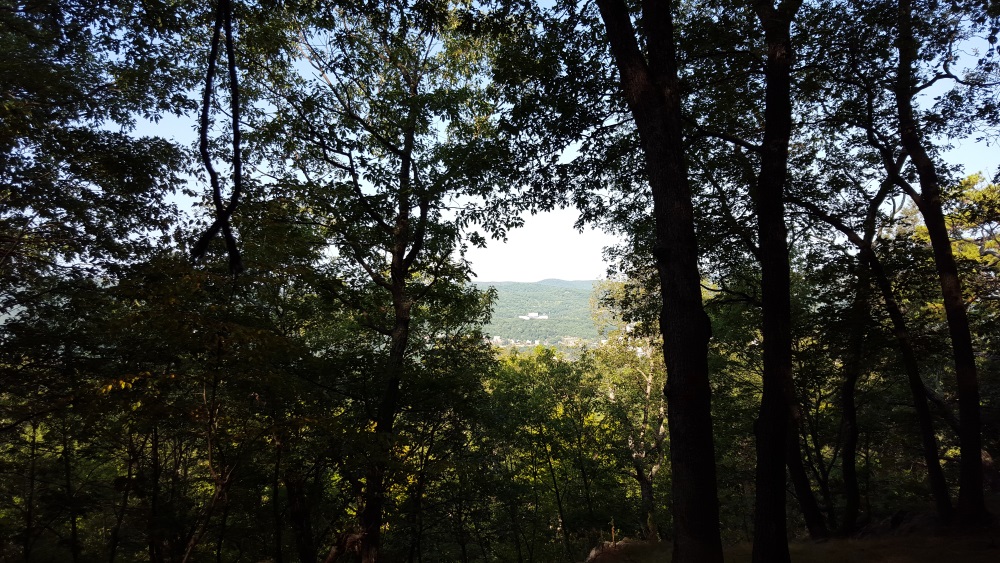 More to the north, as far as the mountains miles away in the west. A great vantage point to spot the British troops.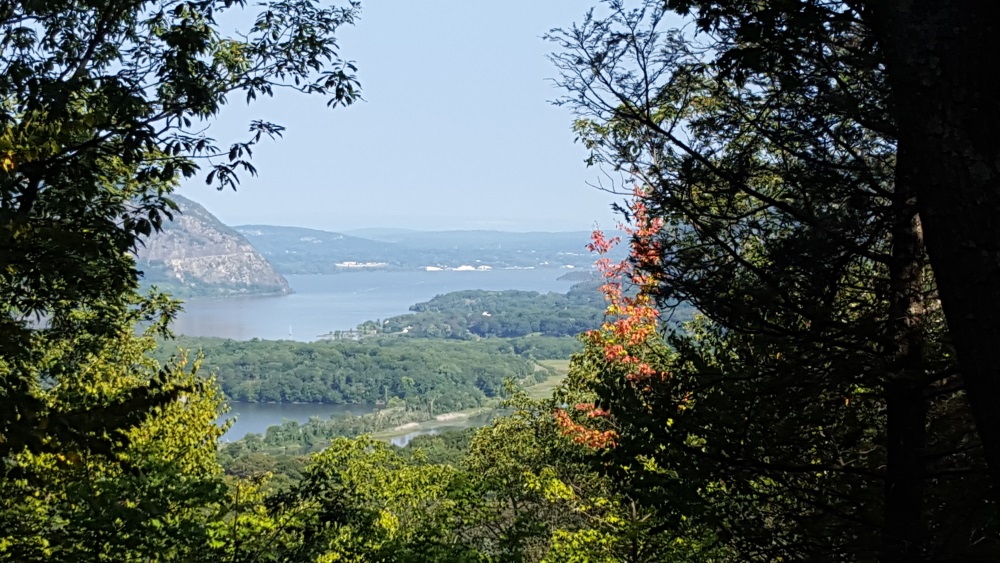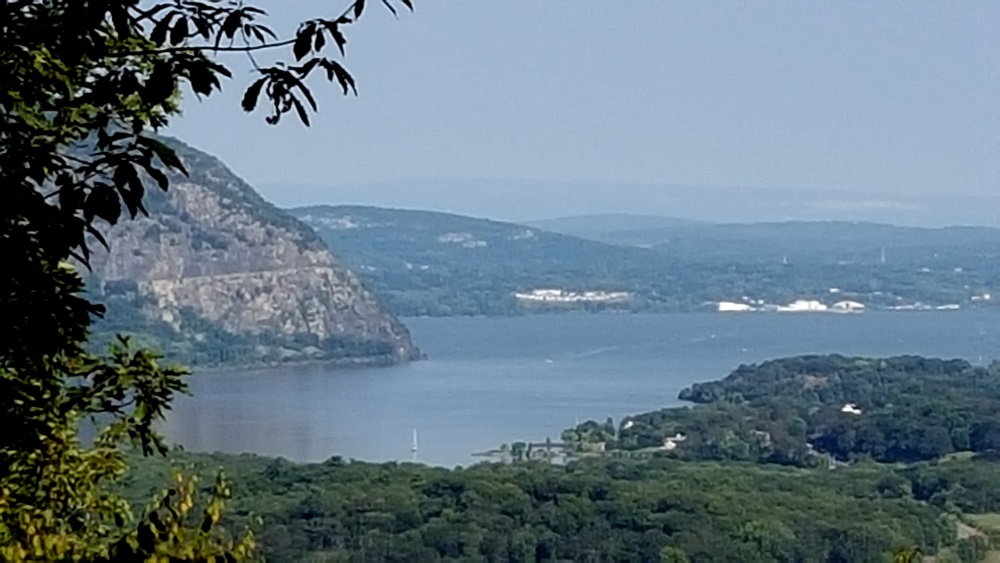 And to the east Garrison Golf Club in the distance.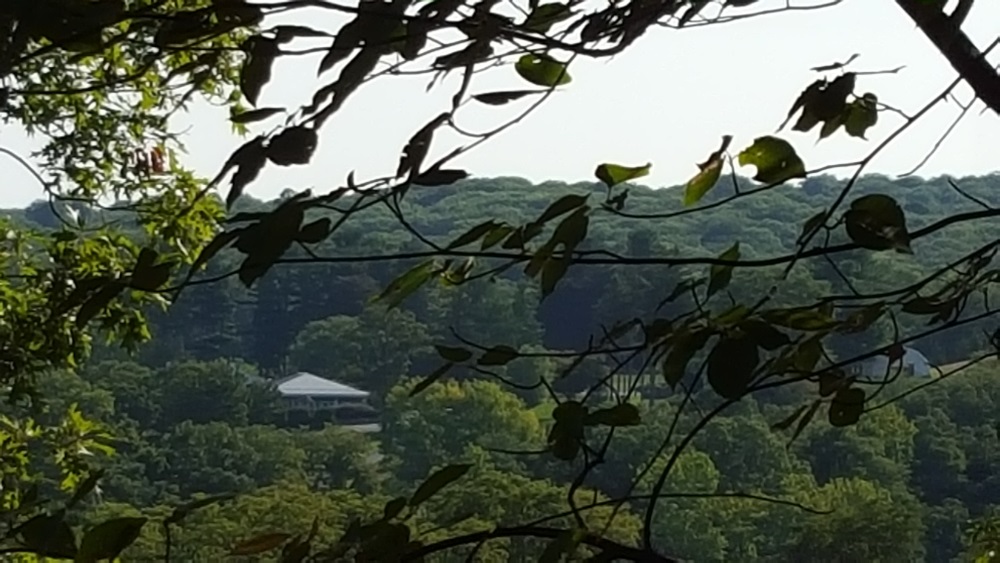 At the crest little remains of the Redoubt.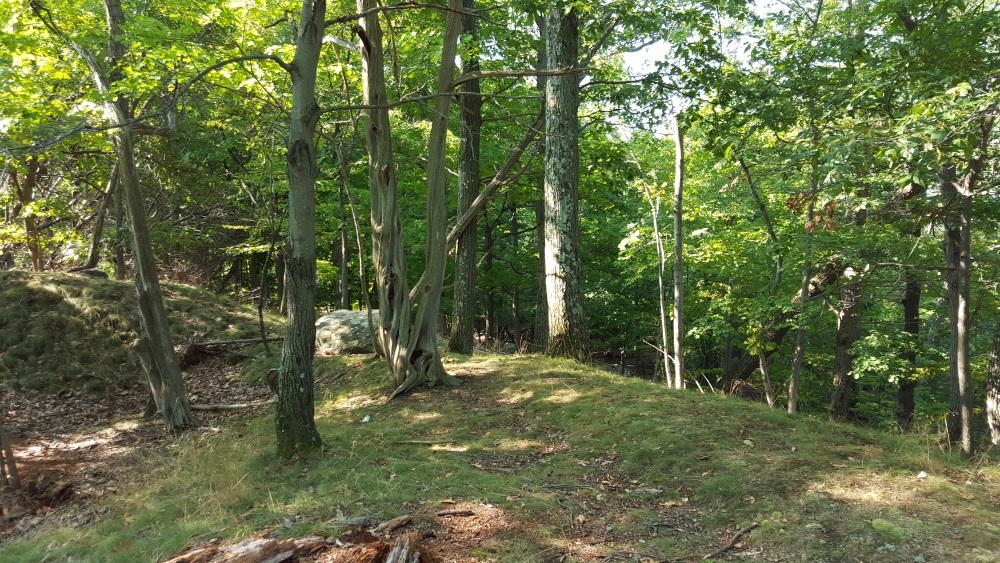 They fought so valiantly.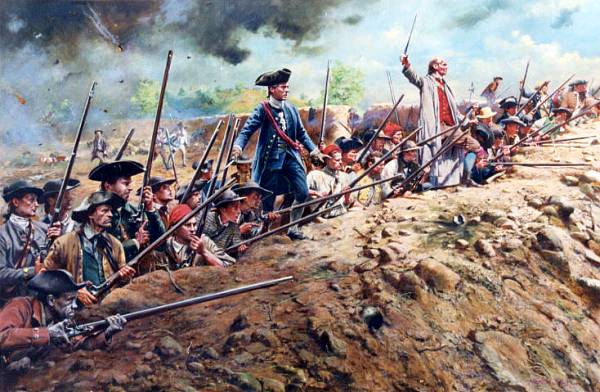 A redoubt (historically redout) is a fort or fort system usually consisting of an enclosed defensive emplacement outside a larger fort, usually relying on earthworks, although others are constructed of stone or brick.
A guide to this and 21 other trails around Garrison is here 22 Trails in Philipstown. We have walked six so far, each one is more magical than the last.
Places to Go, Things to Do • Dining Shopping
Beer Wine Cocktails • About the Authors