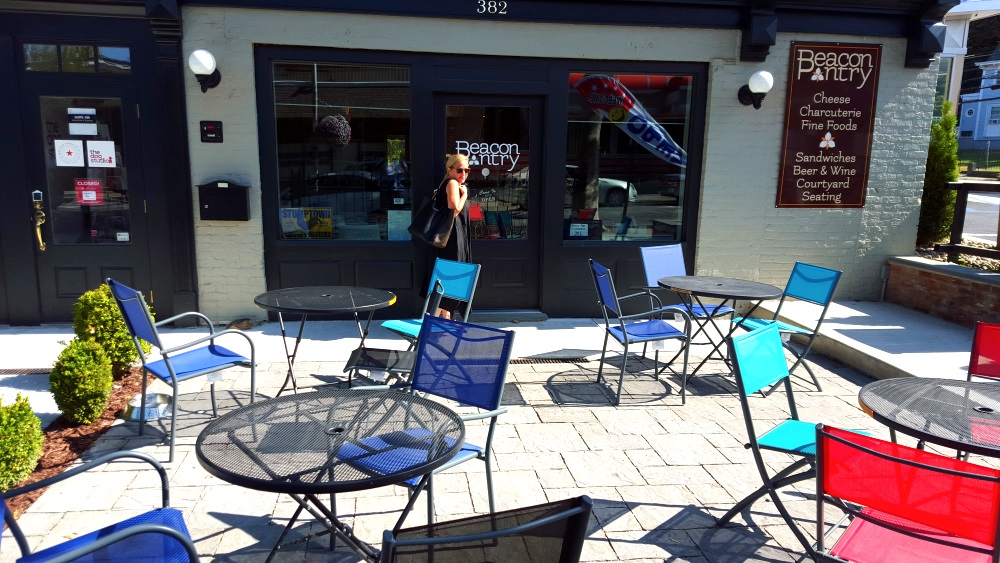 In all our years of travel something we always enjoyed was finding that perfect little cafe for a quiet coffee and perhaps some breakfast to start the day. We've been intrigued by the well designed store front of this shop, Beacon Pantry, and stopped by yesterday. Turned out to be the kind of place we love.
We thought this shop was new but learned that this is the second store for owner, Stacey Penlon. Her first smaller shop in Beacon specialized in cheese and other delights, but had no seating area. In January of this year she opened a larger store, down the block and across street, a full market and cafe.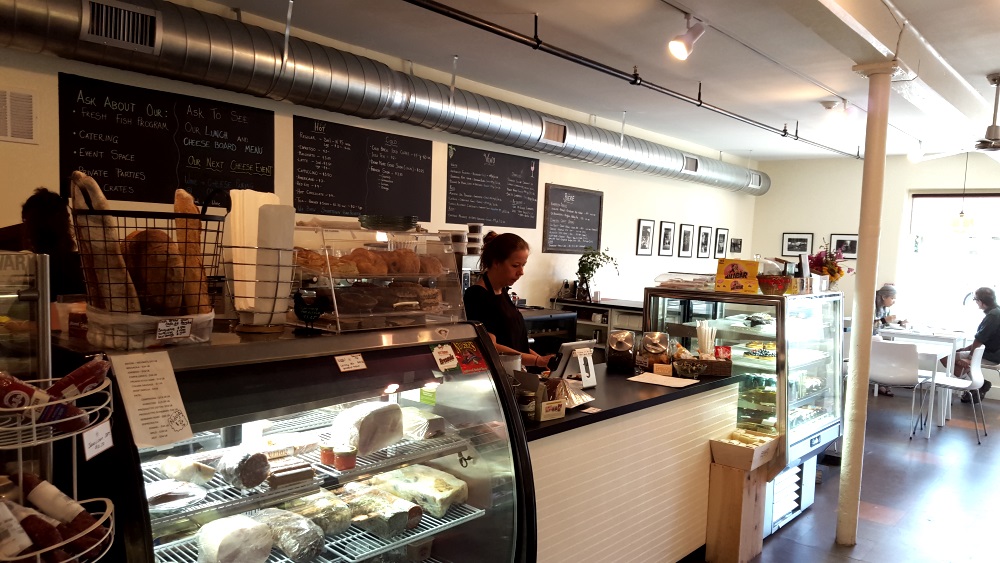 The cafe offers a wonderful selection of French and Italian inspired sandwiches, salads,  soups, artisinal cheese and charcuterie platters and great coffees an drinks. We chatted with a lovely woman, Jo, I thing was her name.
She offered us a nice place to sit in the pretty backyard that reminded us so much of a cafes we enjoyed in places like Paris, Sydney, Florence, Buenos Aires. Our happy and courteous server took our order with a smile and soon returned with delicious food and cafe.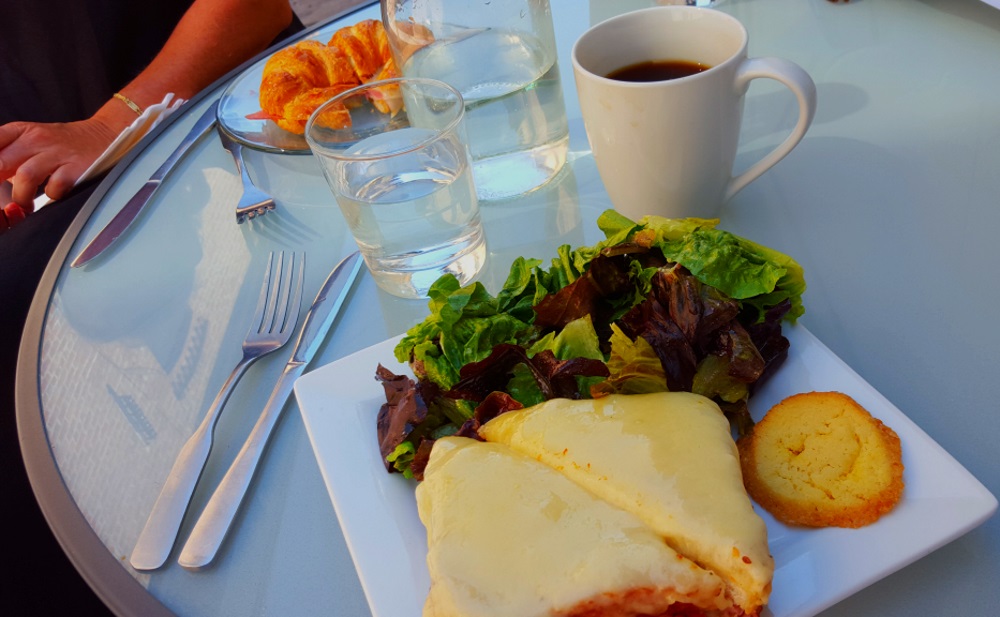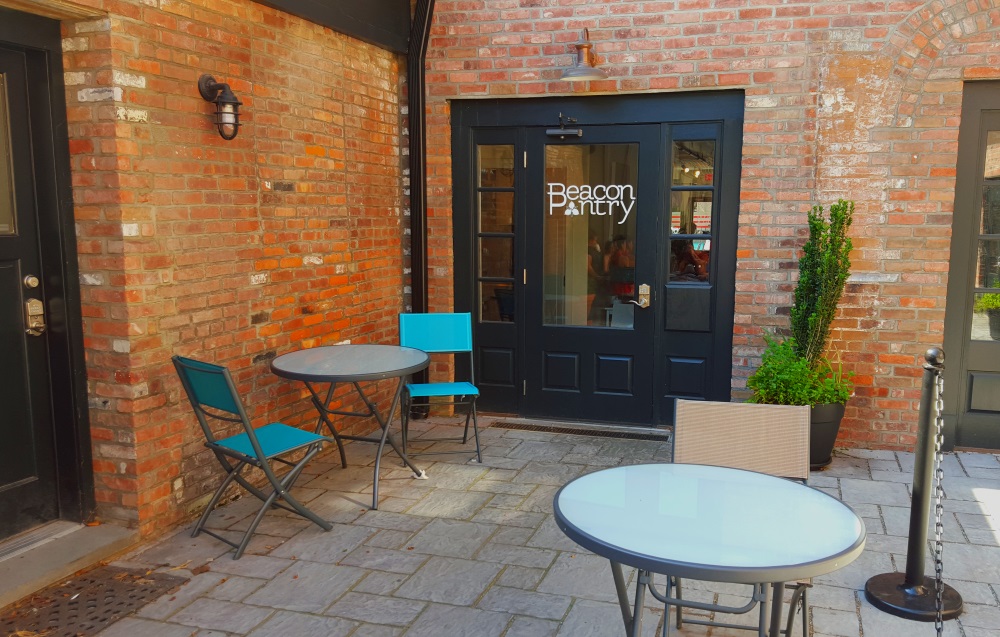 The market area is well stocked with "a wide variety of cut-to-order domestic and imported cheese and charcuterie. Large selection of local, Italian and hard to find French pantry items, grass-fed local meats and dairy. Stumptown coffee, unique chocolates, fine pastries and desserts. Beacon Pantry Website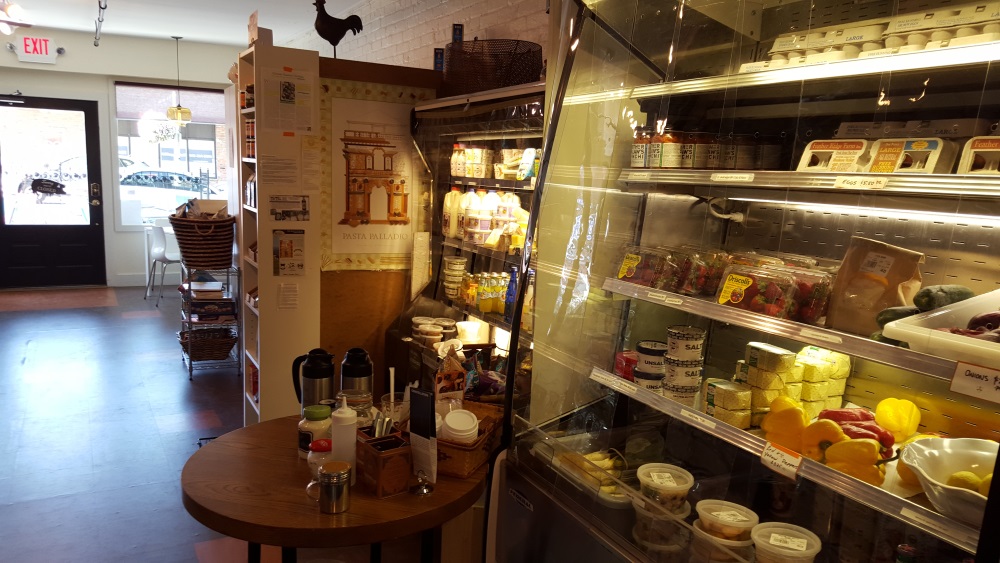 We loved this place and will be back again.
382 Main Street
Beacon, NY 12508
PHONE
845.440.8923
HOURS
Mon-Fri 7am-8pm
Sat 8am-8pm
Sun 8am-6pm
Places to Go, Things to Do • Dining Shopping
Beer Wine Cocktails • About the Authors