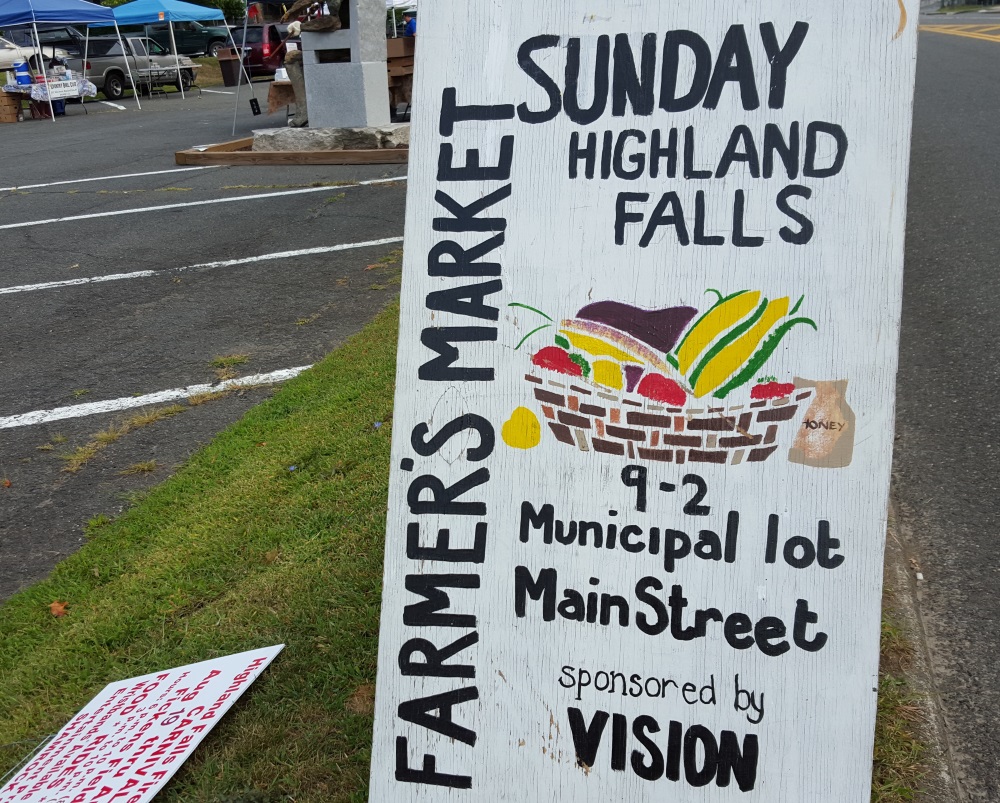 Across the river near West Point is the historic town of Highland Falls. It has seen its better days despite being so close to the Military Academy, but there are some high points worth exploring.
We liked the farmer's market which is held every Sunday from 9:00-2:00 through October. We also explored the "The Highland Falls ArtWalk: Leadership and Wisdom" which is on display through Nov. 20. A link to the NY Times Article and a video on this show is below .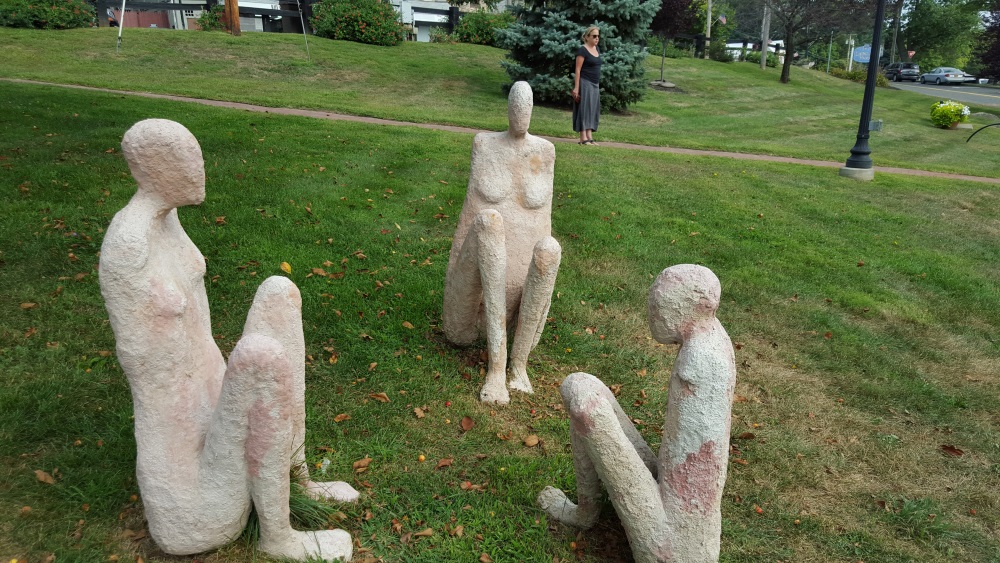 This is Jo-Ann Brody's "Dialog,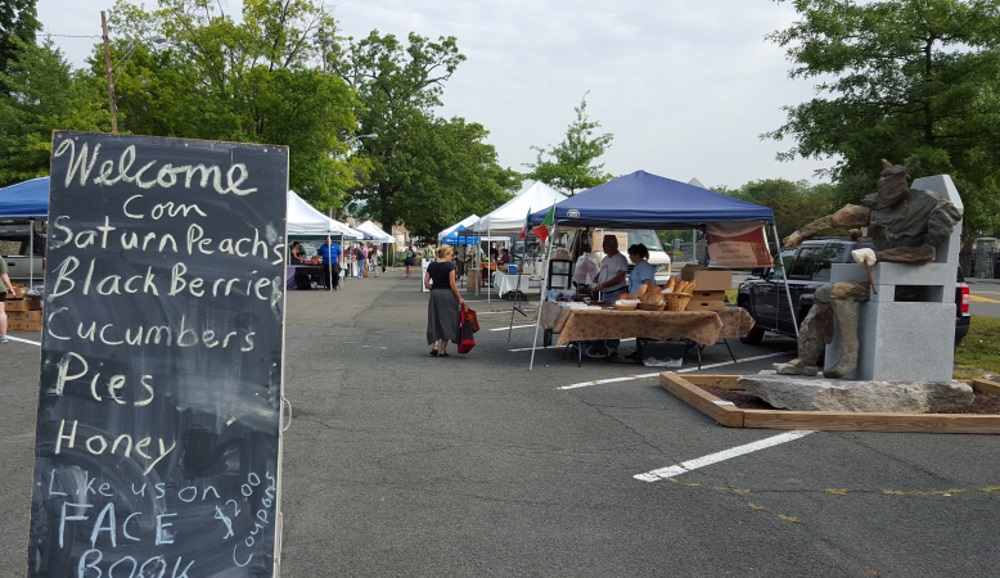 The farmers market is small but has some good looking vendors.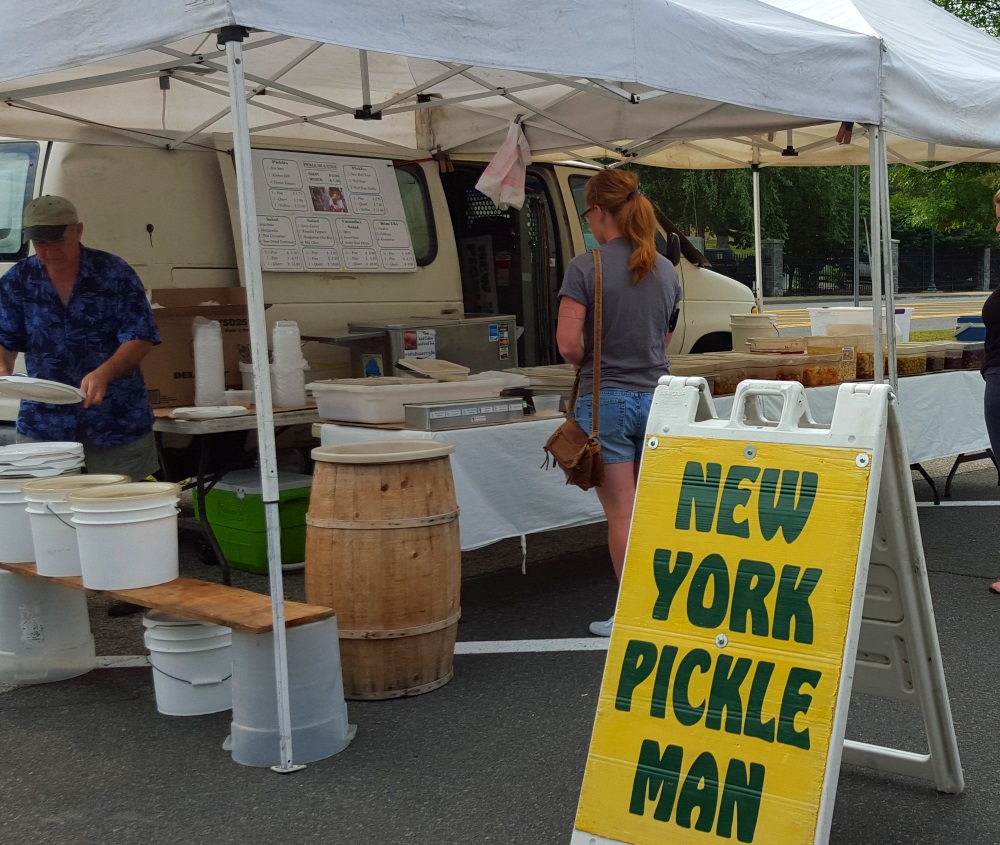 We do love our pickles.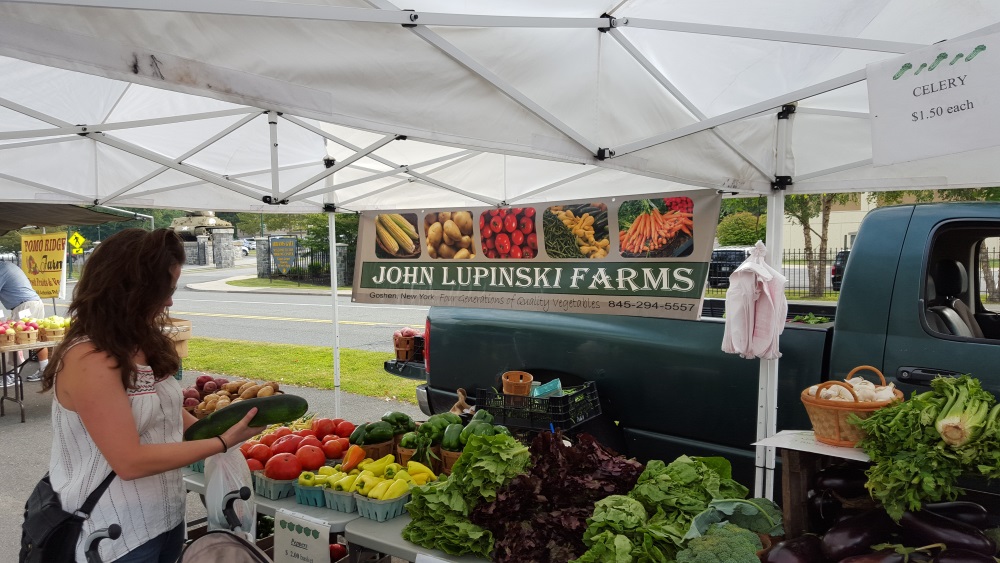 That is one big cucumber!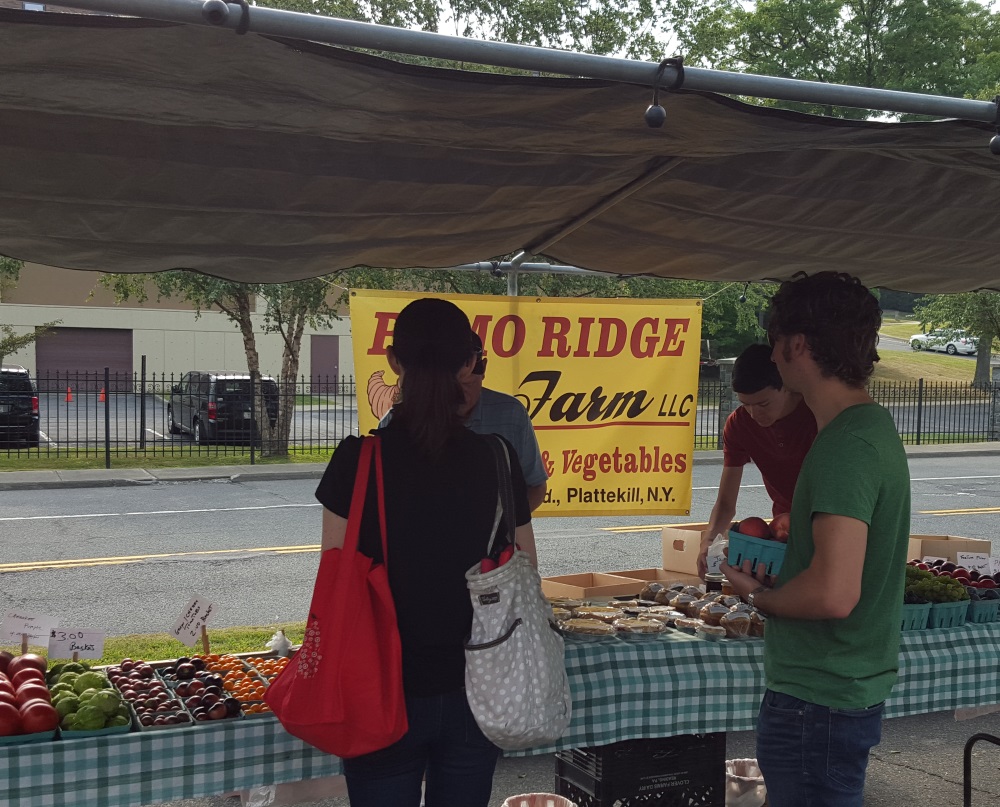 Another good farmer, there are also Italian specialties, a baker as well as locally produced eggs and poultry, Hudson Valley wines, breads, cheese, jams, jellies and craft products.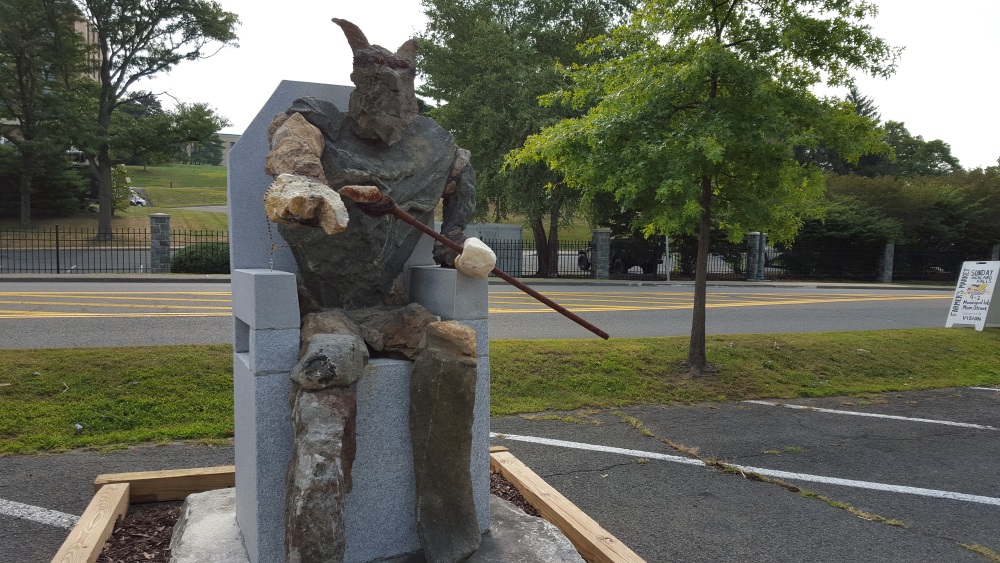 A sculpture of King Neptune or maybe a viking guards the market.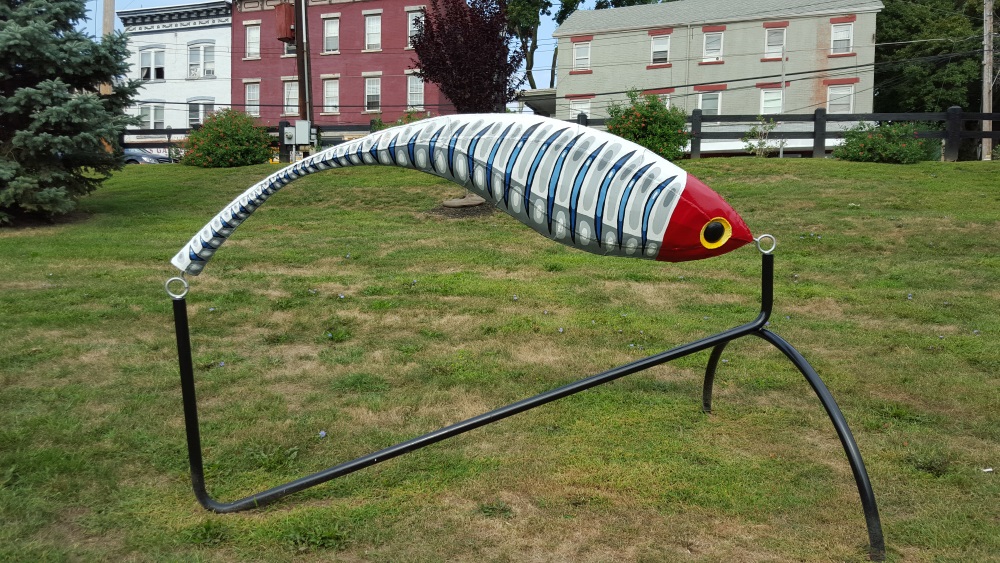 Another sculpture on display.   New York Times  Article 
Two beautiful old churches.
Overlook Ladycliff Park.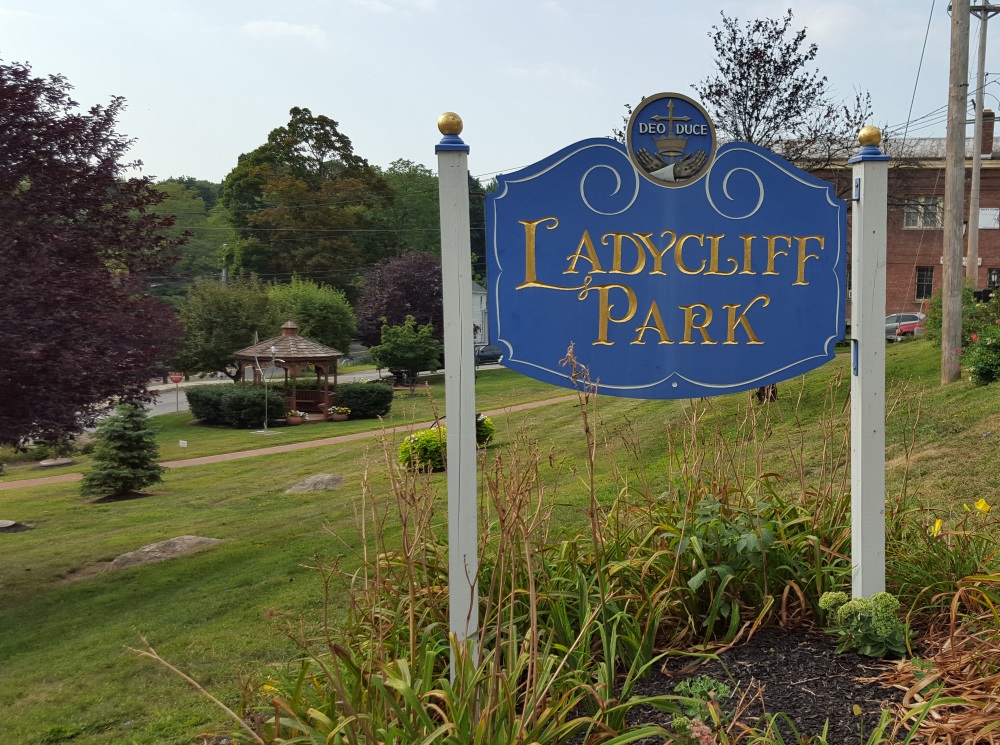 West Point Town of Highland Falls Farmers Market
Places to Go, Things to Do • Dining Shopping
Beer Wine Cocktails • About the Authors