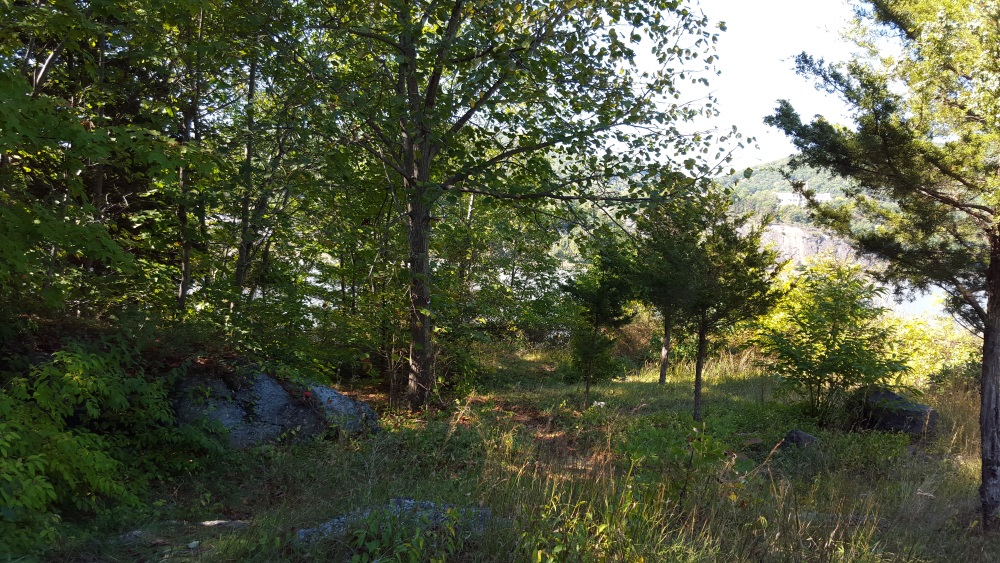 The trail starts near the river just south of the gazebo on Marcia's Mile. Near the benches that overlook.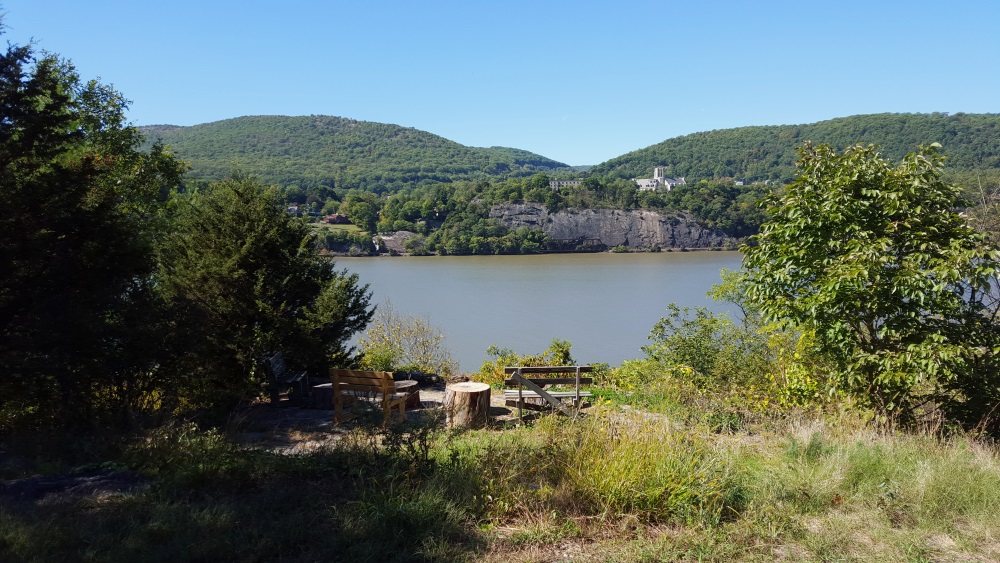 If you turn around and look east, you will see the old The Capuchin Franciscan Province of St. Mary building that is now home to the Garrison Institute.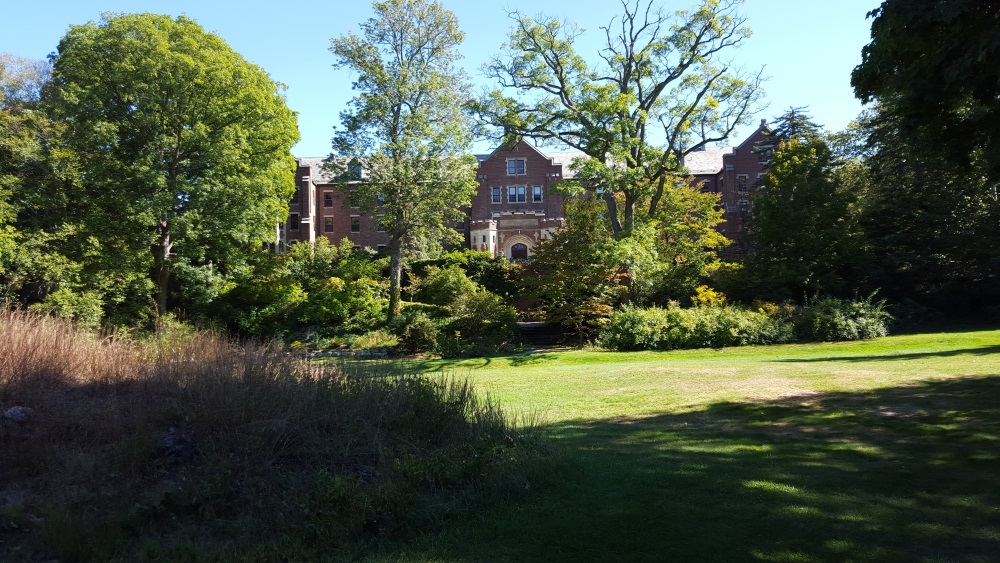 The trail is set with red markers.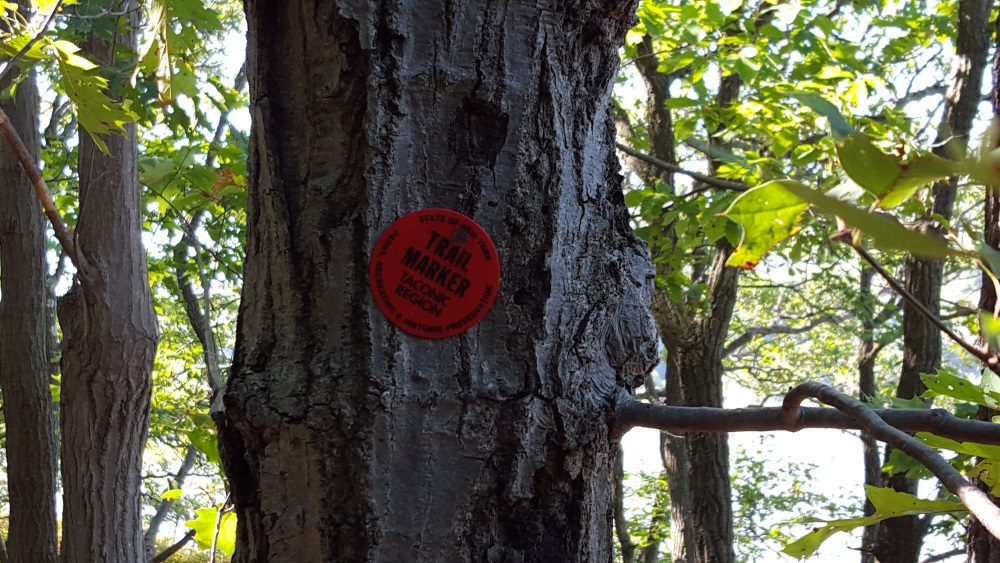 Keep your  eyes open for them as there are places where you can easily wander off the trail and get lost.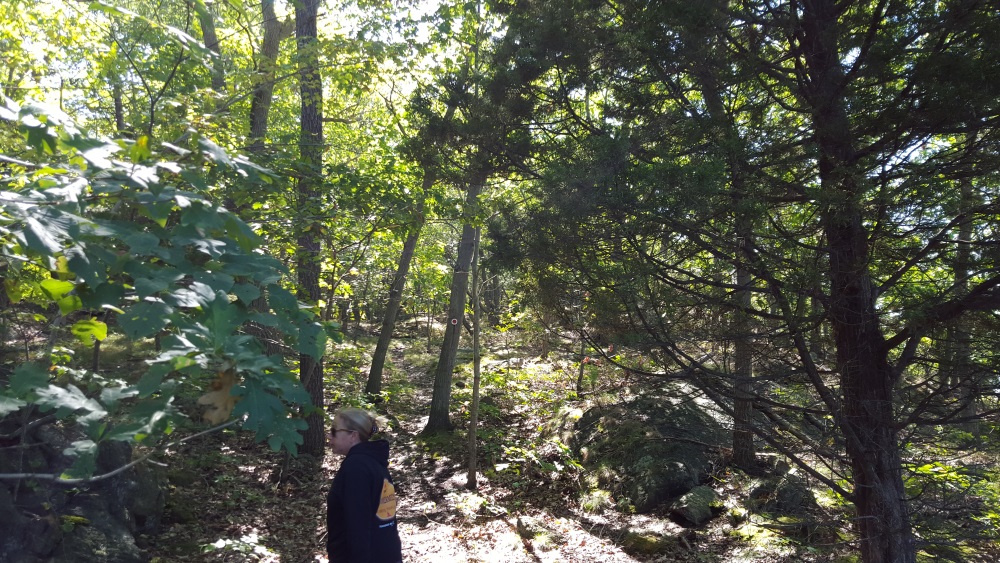 At first the path begins to descend, many beautiful things to look at.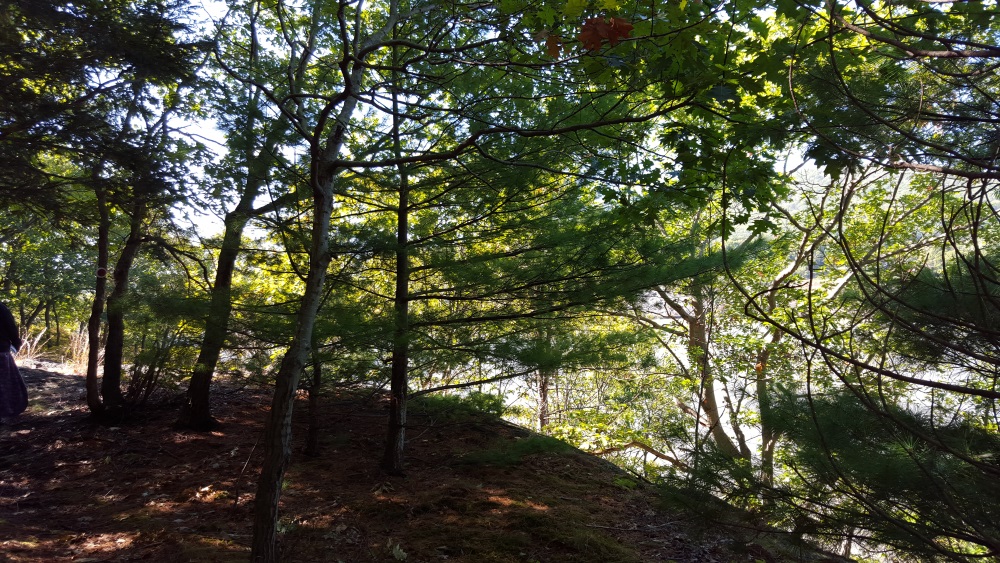 Then winds up again near the river.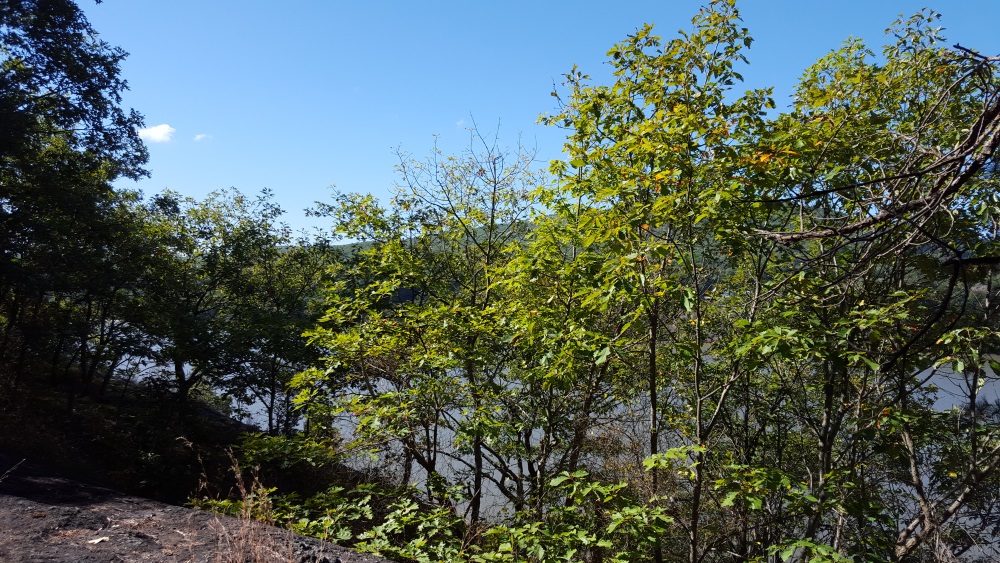 At times it is very close and you can catch a glimpse.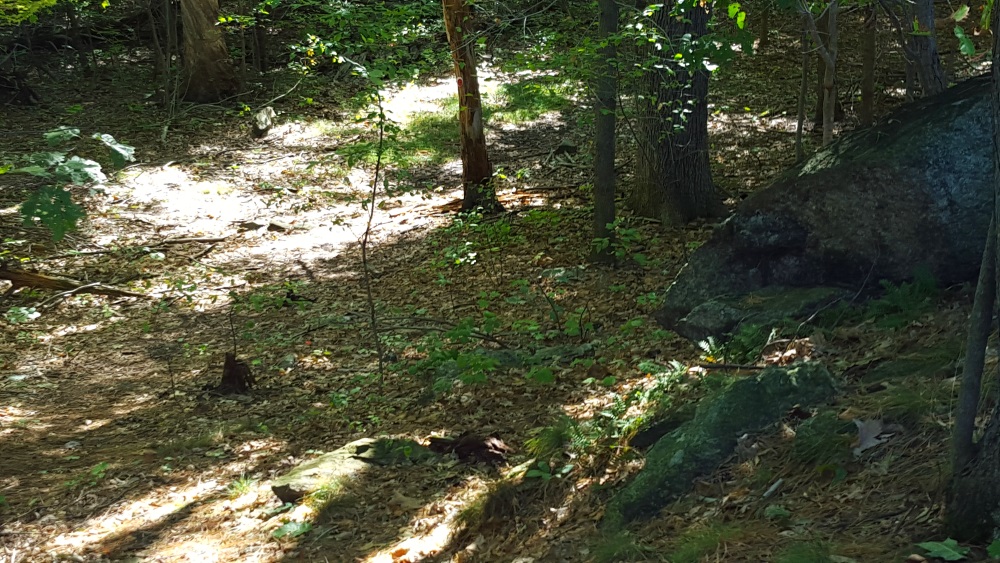 It then winds down into a ravine cut by a glacier so long ago, the dappled light is enchanting.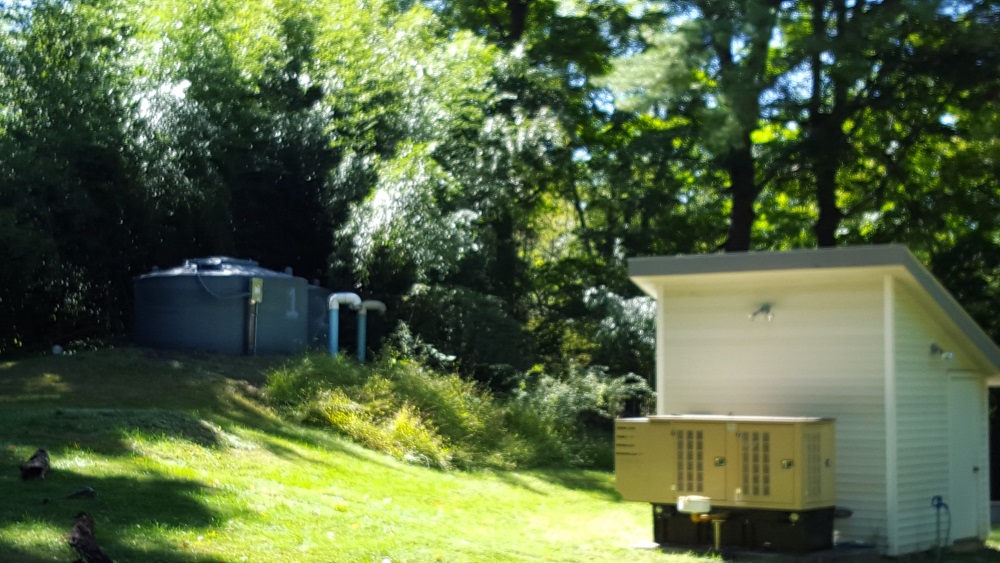 Along your way you will have to pass the utilities, they have to be somewhere.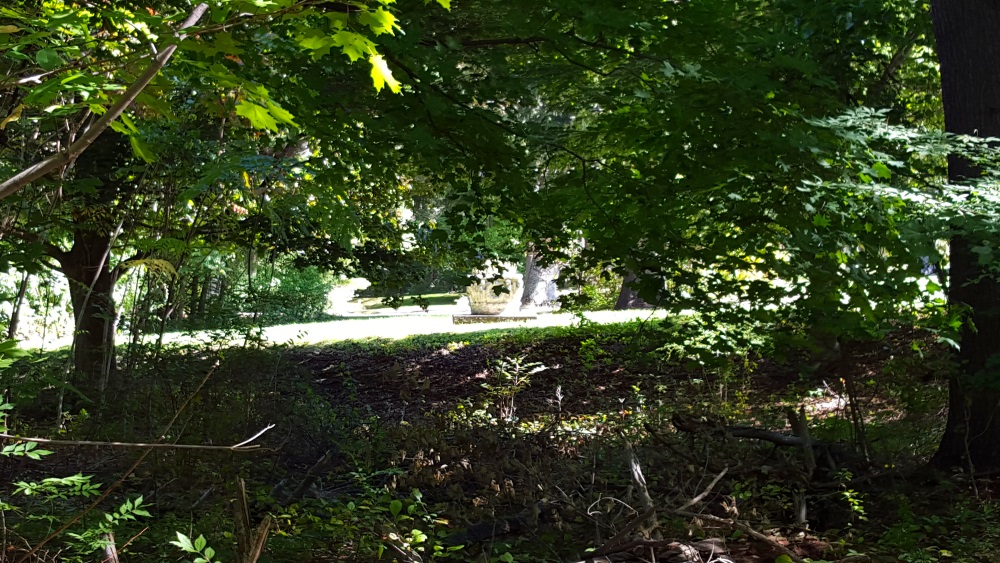 At some points you can see evidence of life around the institute.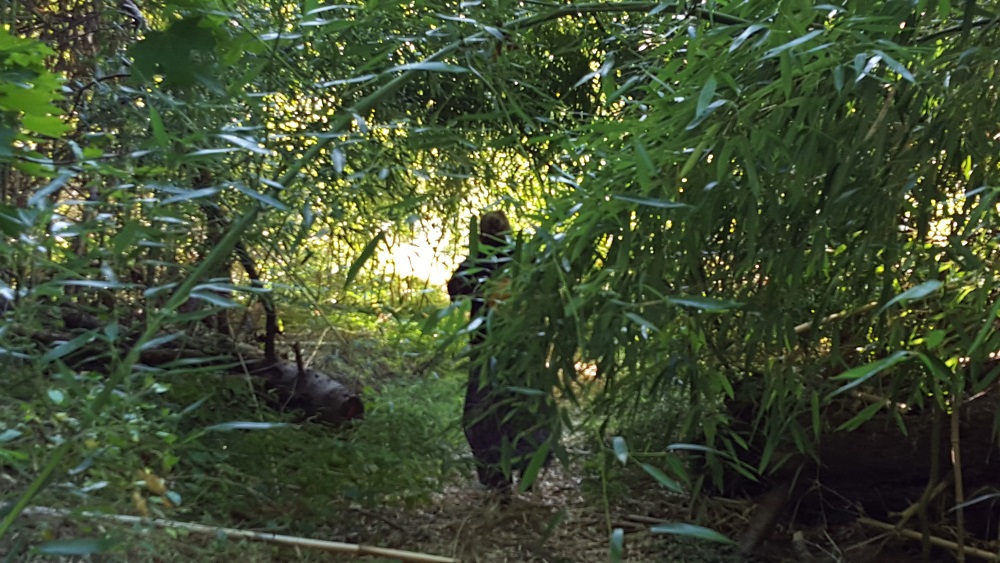 You will come to a tunnel of bamboo.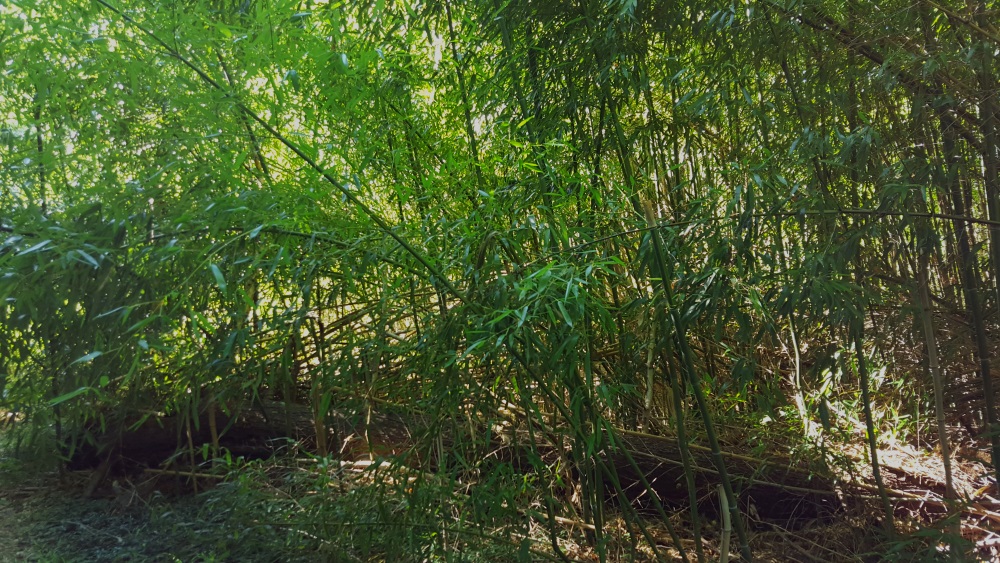 Thick bamboo.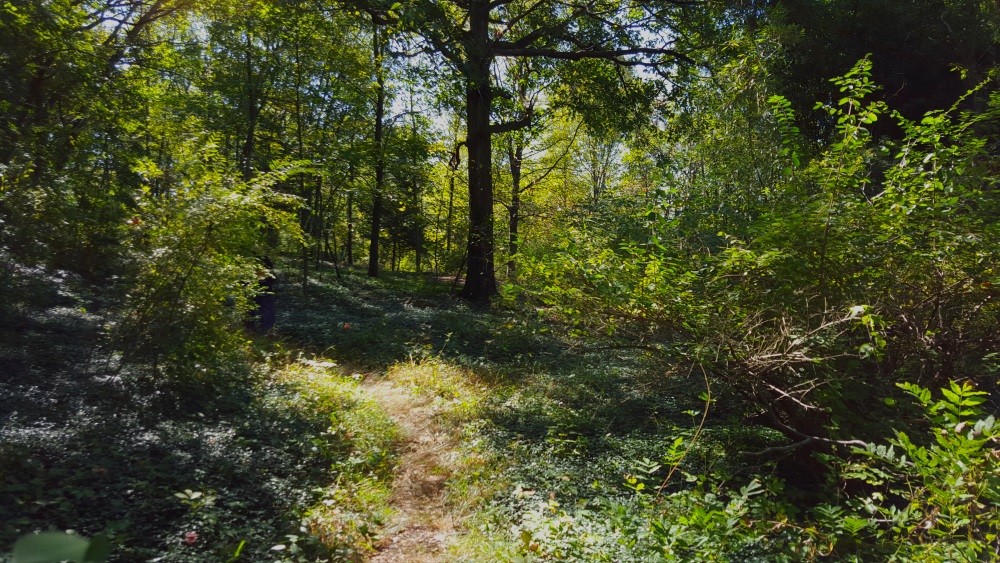 Be careful to stay on the trail as it weaves deeper into the forest.
Double marker means the trail is turning.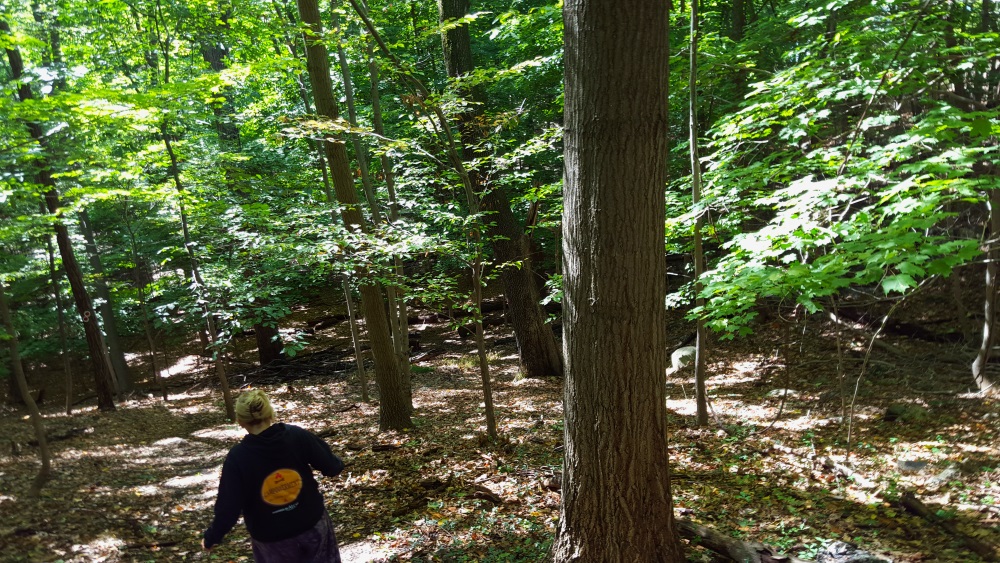 Down we go again.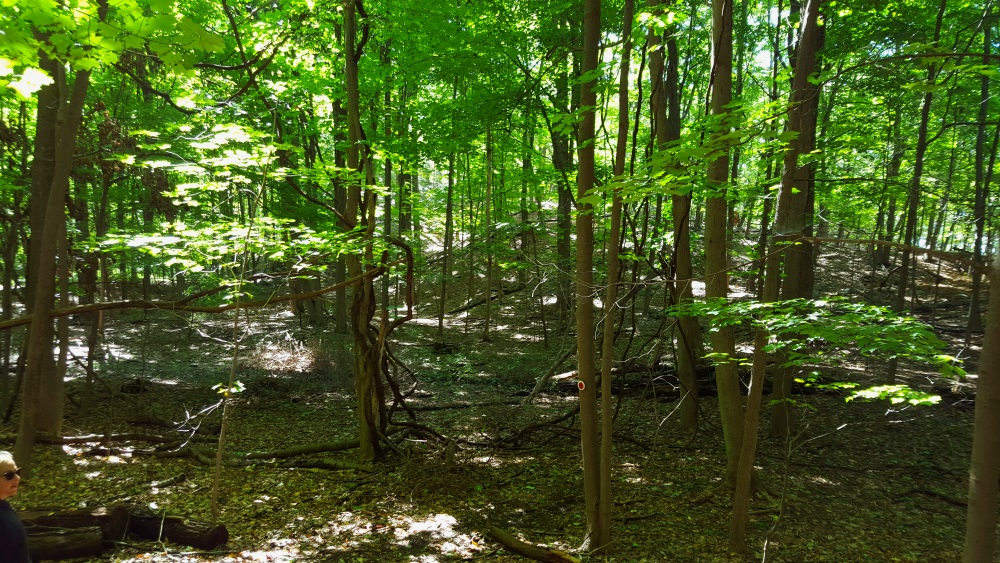 Into the woods, with beautiful light.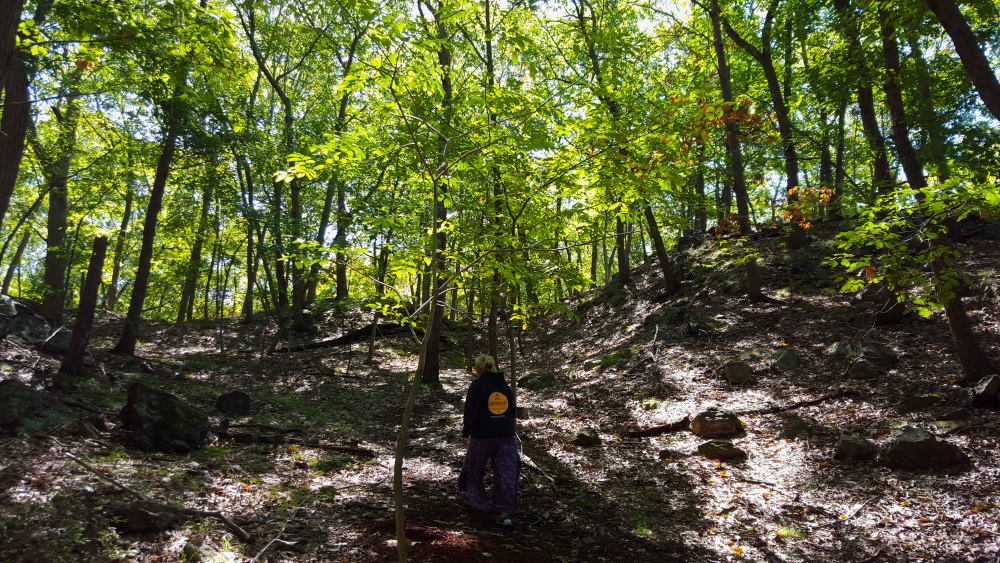 Up again towards a striking vista point.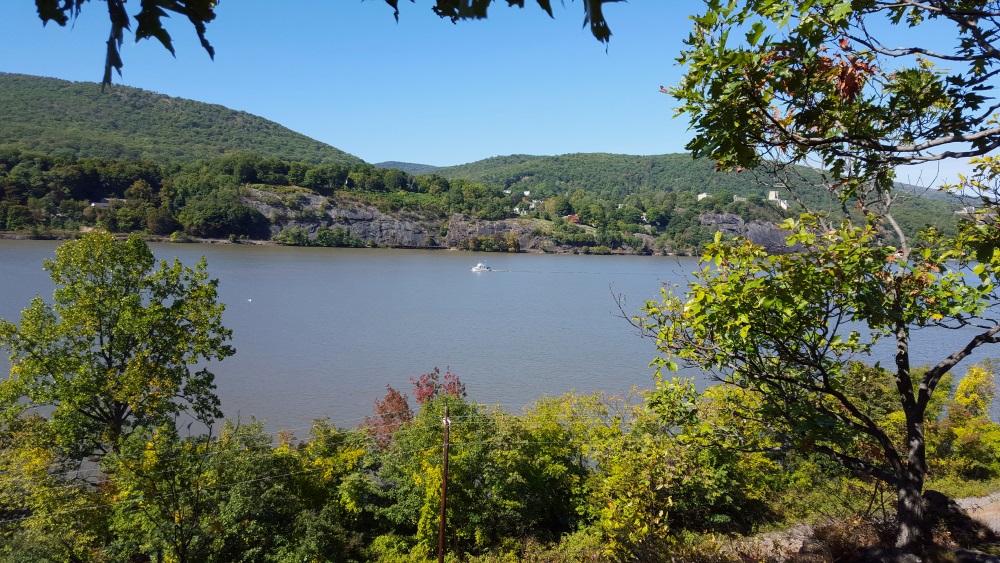 Ah, what a view of the river.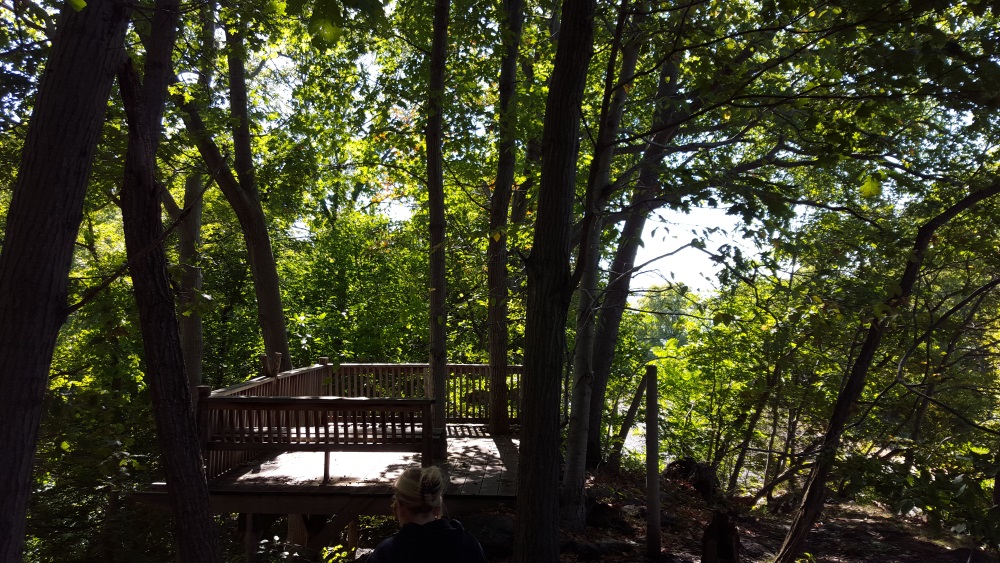 A little further on is the "historic overlook."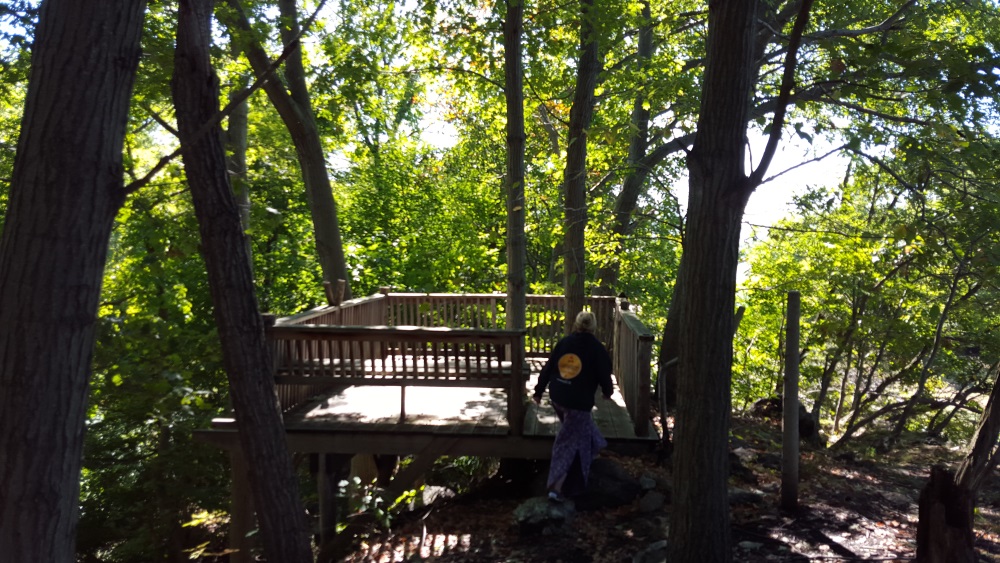 Here it is, somewhat anticlimactic.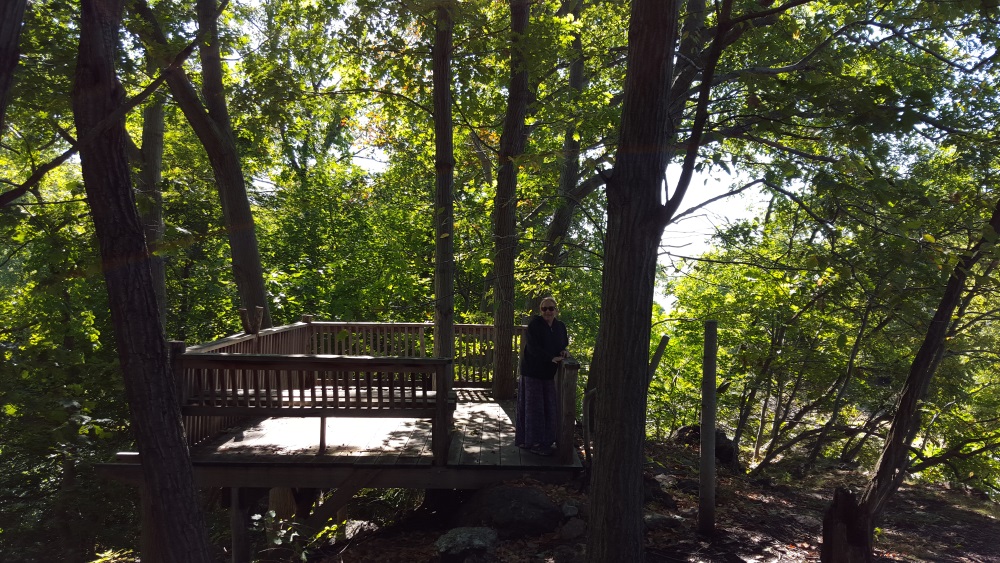 There will be a better view once the leaves fall.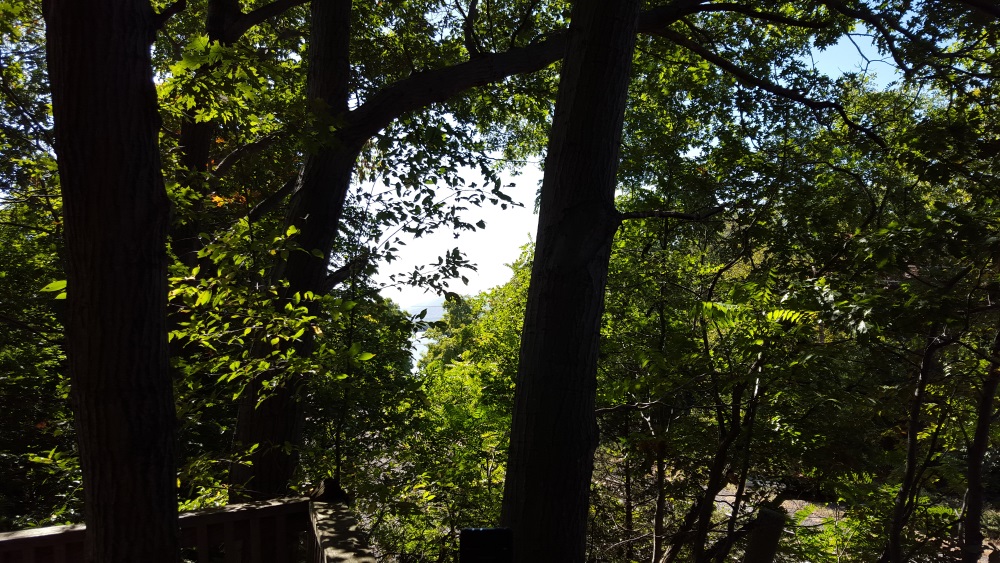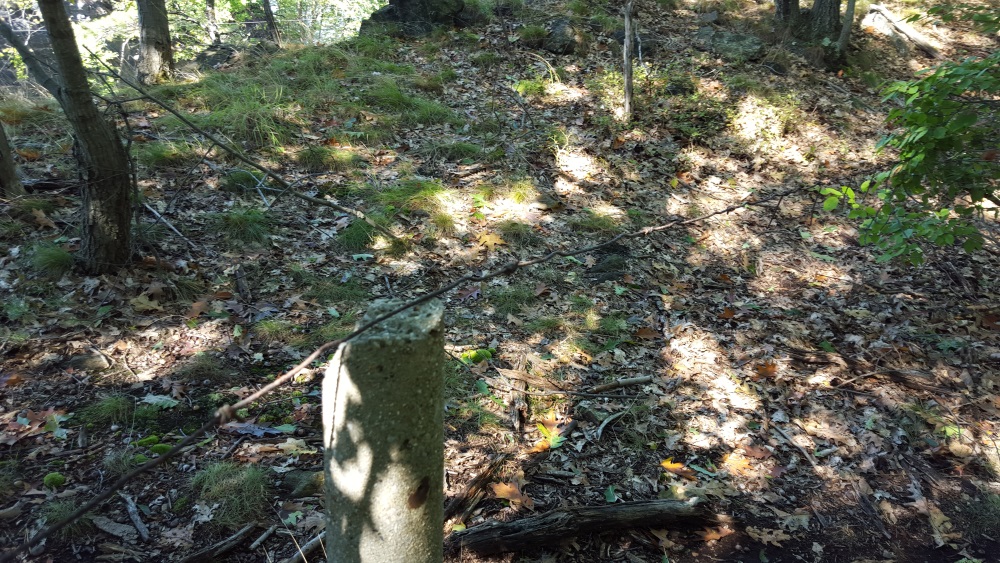 Remains of an old barbed wire fence.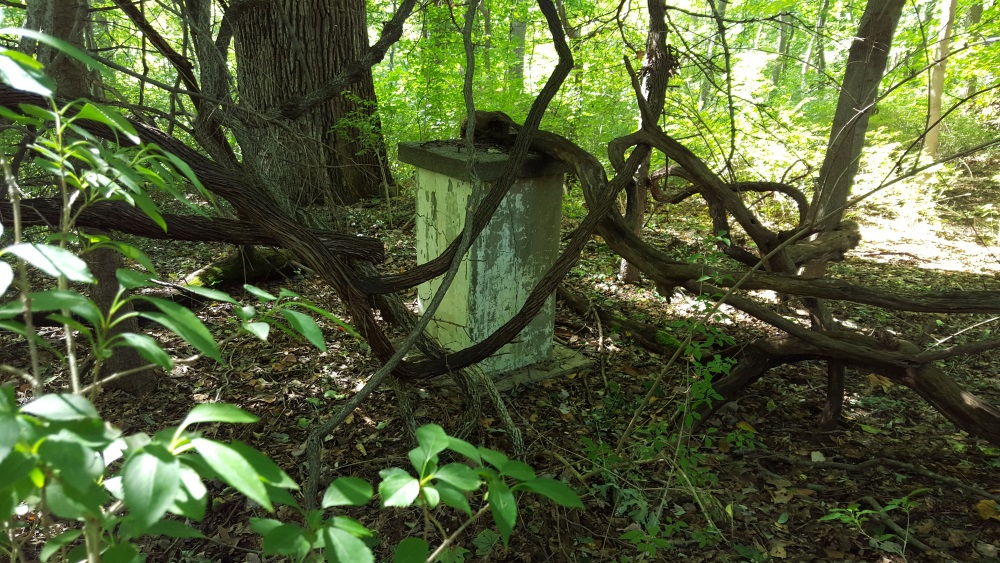 And what is this thing?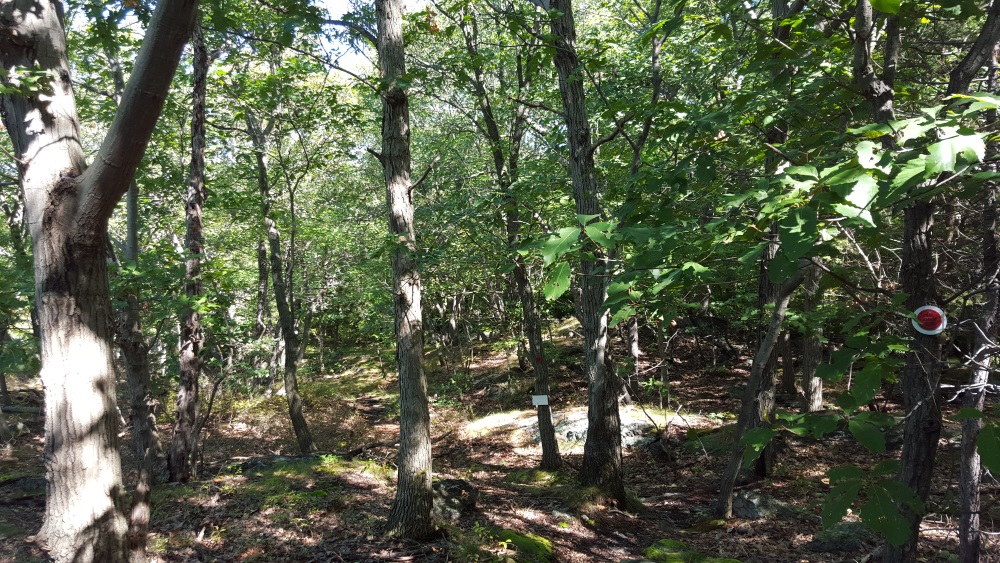 Some of the red trail markers sometimes bordered in white.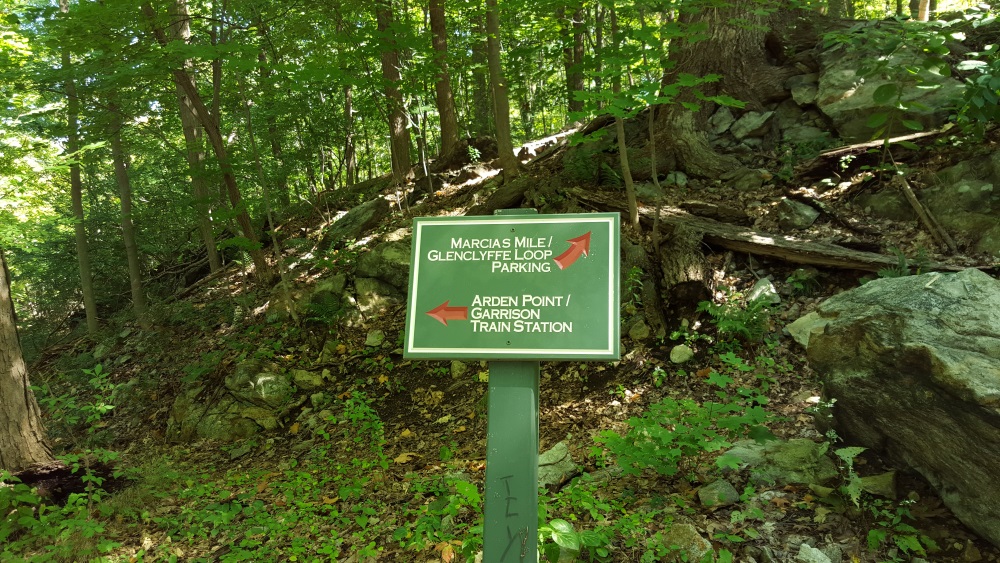 On larger trails signs mark the way.
Places to Go, Things to Do • Dining Shopping
Beer Wine Cocktails • About the Authors