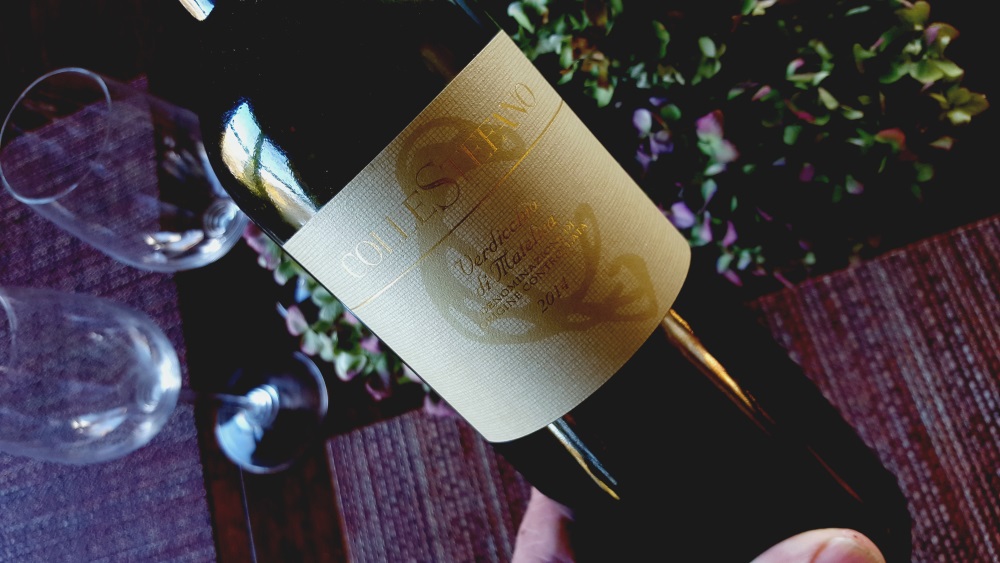 Life here in our precious hamlet of Garrison, NY is filled with many pleasures. This week we loved a wine from another pretty hamlet, one in Italy called Collestefano in the Province of Macerata of the Marche region. Paired with a homemade dinner locally sourced.
It was a white wine called Verdicchio, made with the Italian wine grape of the same name, primarily grown in the Marche region of central Italy. Very popular in the US during the 60s and 70s, distributed in an iconic green fish shaped bottle. Sadly greedy commercial interests let the quality of the wine diminish and so did its market.

Fortunately that has changed and today very fine Verdicchio wines can be found in most better wine shops. It is a wine I promise you will enjoy.
Noted Italian wine writer Ian D'Agata  asserts in his book Native Wine Grapes of Italy
 that Verdicchio "is arguably Italy's greatest native white grape variety." We agree.
This one from the Matelica DOC, is delightful.  We had it with a dinner at home of orecchiette pasta with sauteed shrimp with swiss chard, onion, pine nuts, garlic, EVO and Pecarino Romano cheese. All ingredients but the pasta and pignoli nuts from our Cold Spring Farmers Market and local gardens.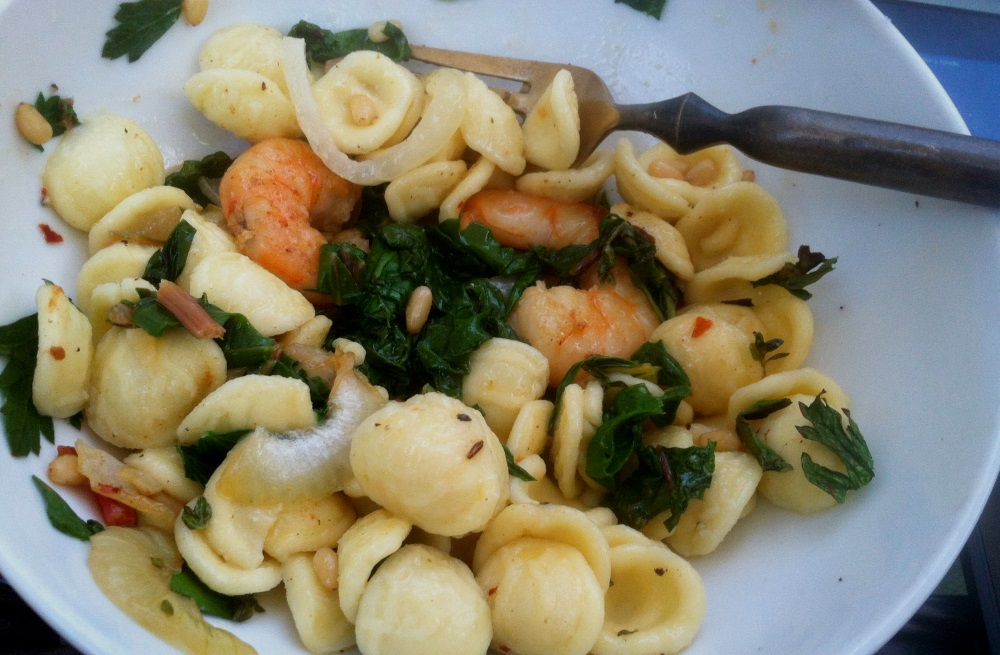 Made by Fabio Marchionni who in 1998 took over the estate that had been in his family since the 60s.  He had recently gained a degree in Enology and completed a wine apprenticeship in Germany.  The children of Italian wine families always seem to come back home.
Over the years with the help of his parents and devoted wife Silvia, Fabio has built a very successful winery which he may pass on to their daughters, Elena and Serena.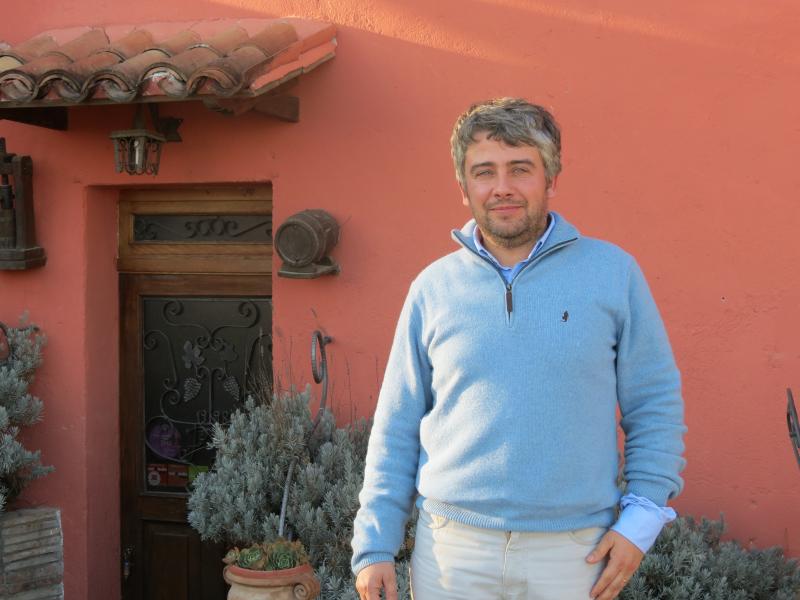 His wine, Collestefano Verdicchio di Matelica, imported by Hudson Valley based Polaner Selections.  An importer, by the way we have come to trust.  We purchased it at Suburban Wines in Yorktown Heights.
It is on Decanter's Magazine 2015 Top 13 Verdicchio Wines List
Made with 100% estate fruit form a vineyard  that enjoys a cool dry climate that is on the Esino River between the foot of Appenine Mountains and the coast of the Adriatic sea. It is certified organic.
The wine is accurately described like this.
"Medium-bodied with crisp acidity and good structure with flavors of apricots, peaches, minerals, mint, almonds and flowers all make an appearance in this soft, caressing white. This is well balanced and meant enjoy now but will cellar for over the next 3-5 years. It is clean and refreshing on the palate, and leaves a long, pleasing finish."  
Suburban Wines Yorktown Heights
Places to Go, Things to Do • Dining Shopping
Beer Wine Cocktails • About the Authors