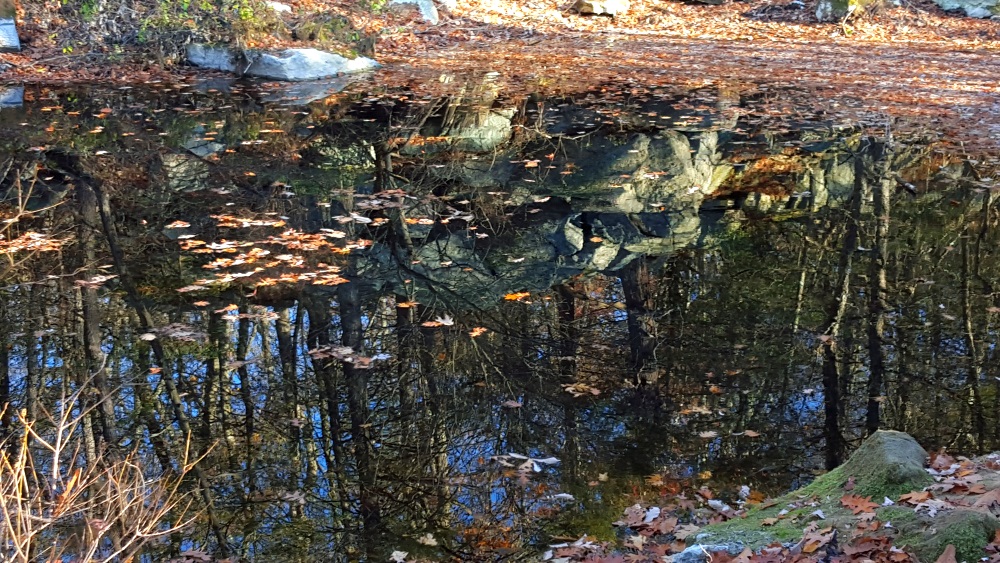 Near the crest of the Lost Pond Trail at Manitoga you will come upon a moving site, inspiring and quieting at the same moment. Named with the Algonquin word meaning "Place of the Great Spirit," Manitoga is so filled with the spiritual essence of its creator, you can truly feel it.
We walked two of the longer paths here on a cloudy day and then one filled with sun.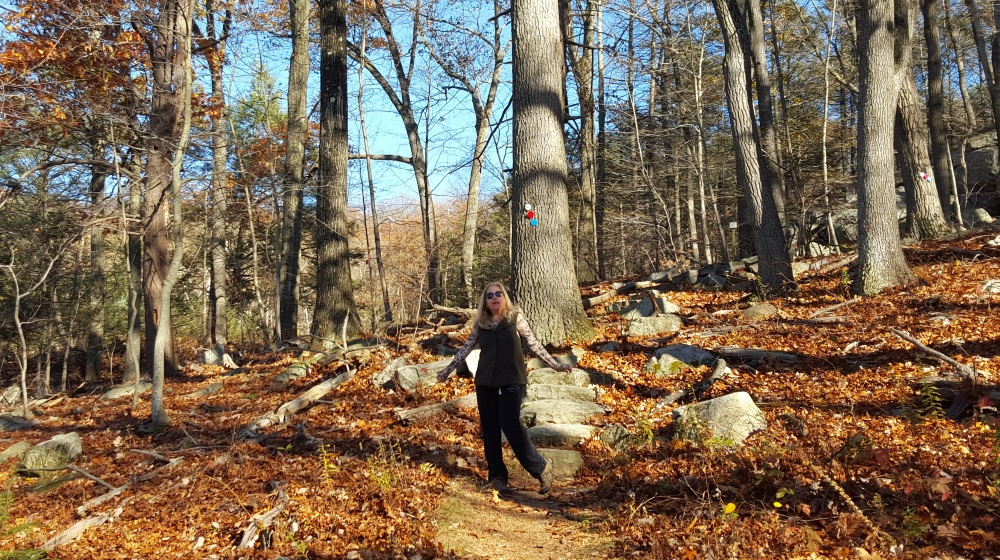 This was the home of Russel Wright, the renowned forward thinking industrial designer. Created out of a desolate area that had been a quarry.  The house can be toured by special arrangements but the paths in the 75 acre woodland garden can be walked whenever the property is open.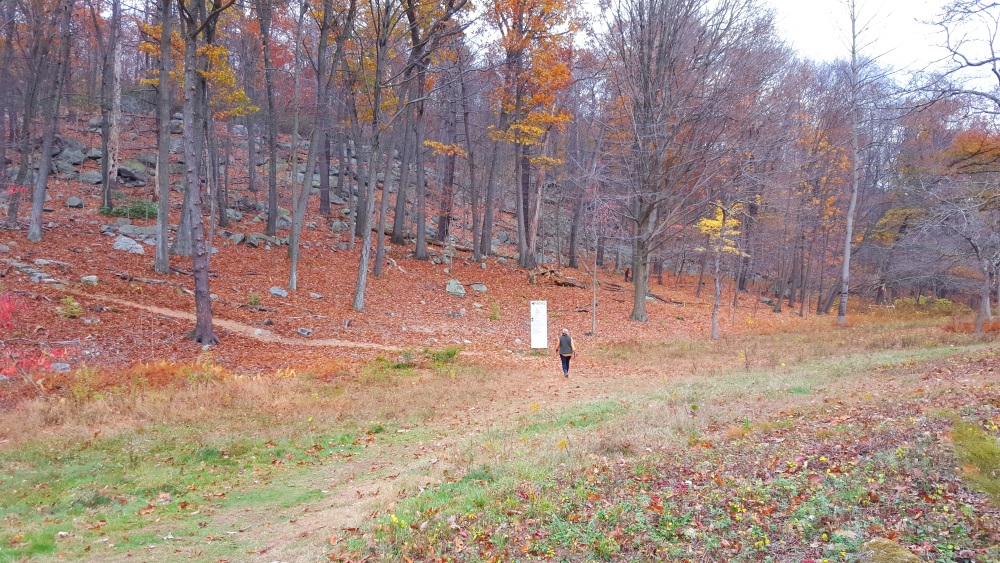 Beautiful on a cloudy or sunny day the paths ascend in a winding pattern ascending in stages as much 650 feet through the woods.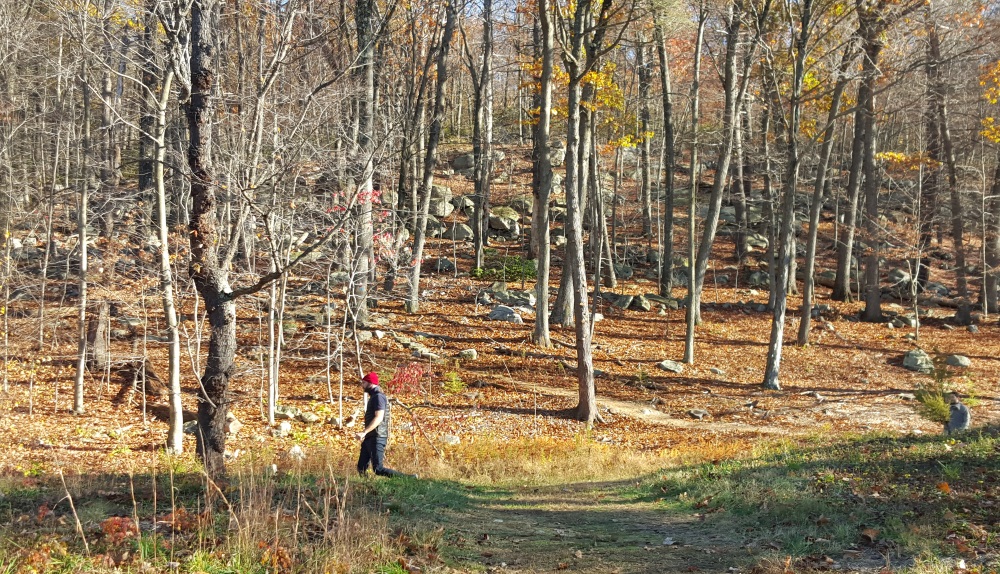 Entry is from Route 9D, there is a parking lot.  Visitors first stop into the visitors center to sign in, get information and make a donation.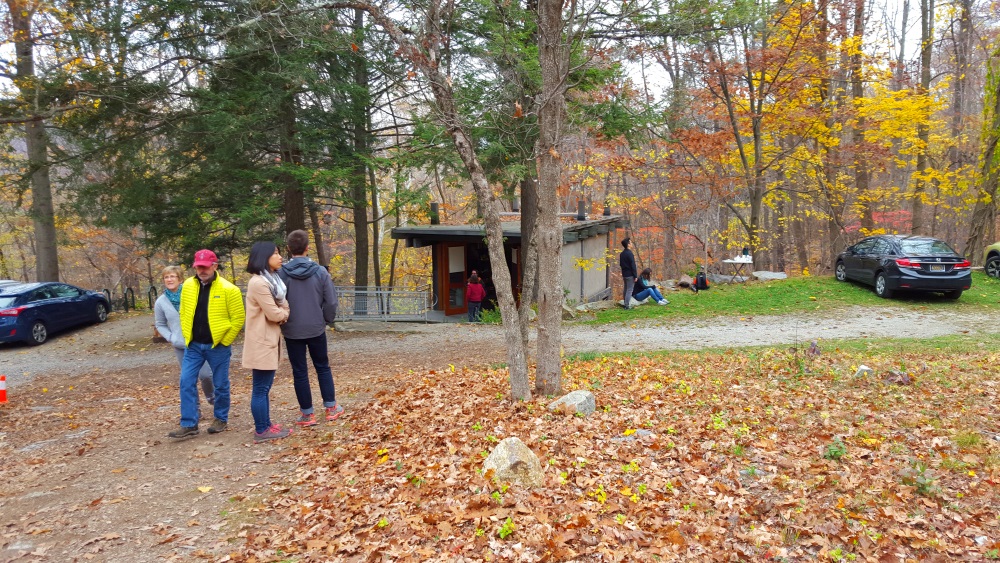 From here you will walk toward the paths, discrete signage leads the way.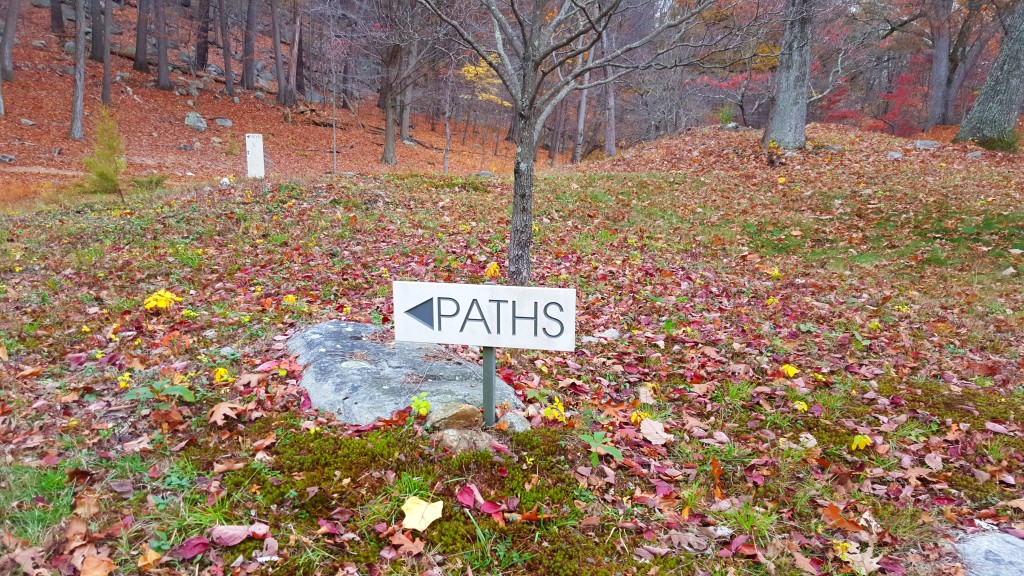 At the foot of the three trails there is a map and guide.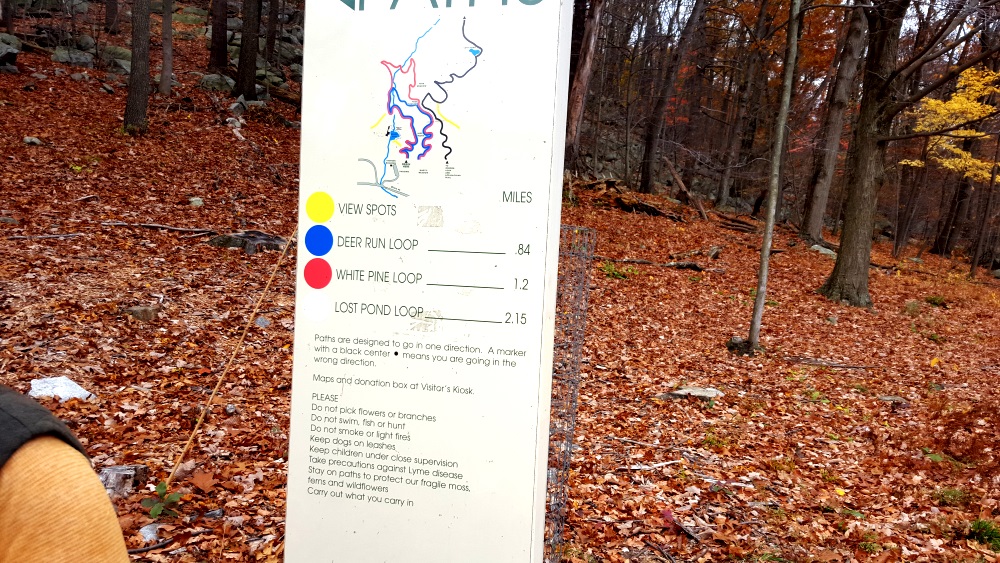 We walked the longer White Pine Loop marked with red and Lost Pond Loop marked with white.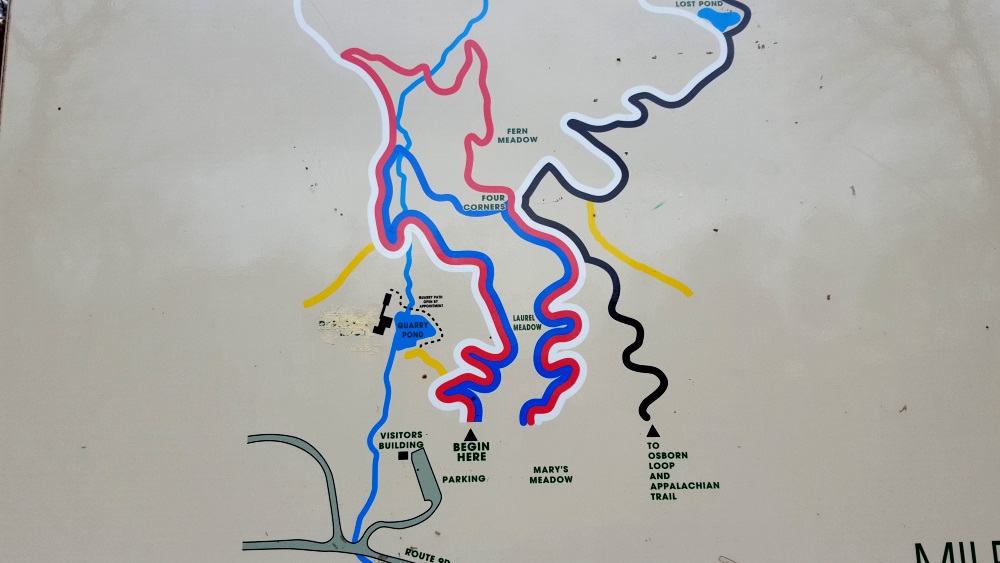 Through the woods.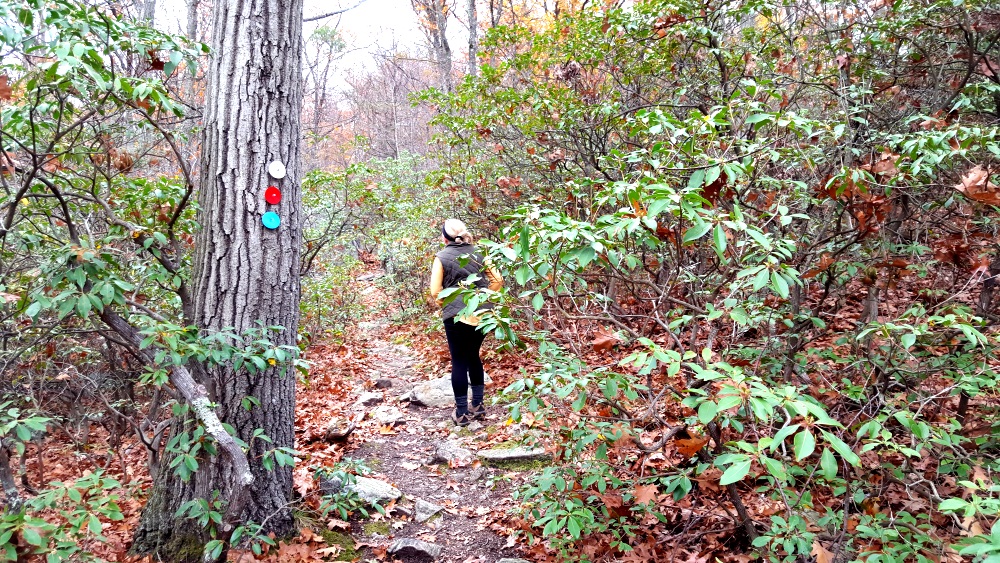 They travel together foe awhile and then branch off. The paths are meant to be walked in one direction, each a loop, the markers with a block dot indicate you are heading the wrong way.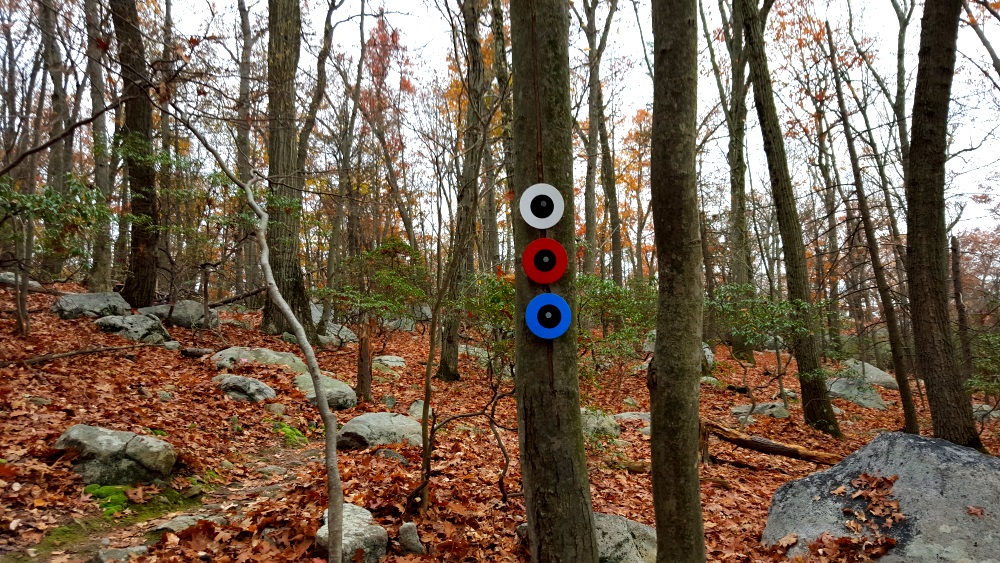 At points you will come to two bridges that go over the stream.
Each step of the way feels rich and fulfilling, I really felt the love and attention that went into creating this place. And all the enjoyment that people have had here. There are spots where you can catch glimpses of the house.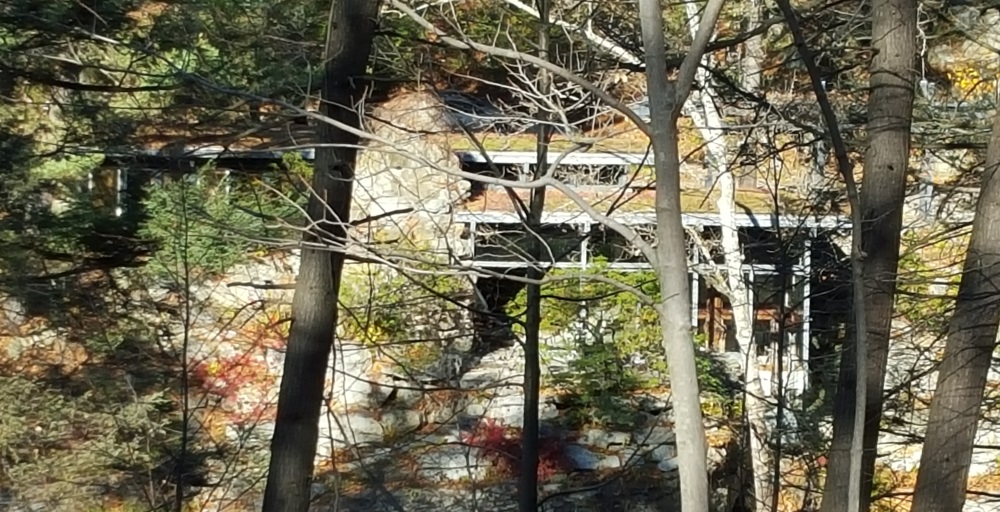 And the mighty Hudson River. At least now that the leaves have fallen.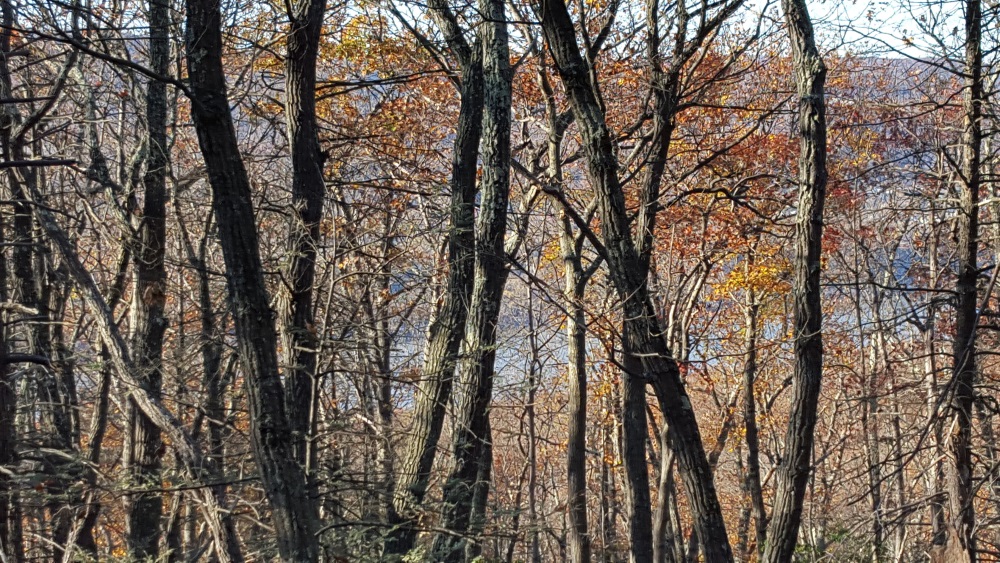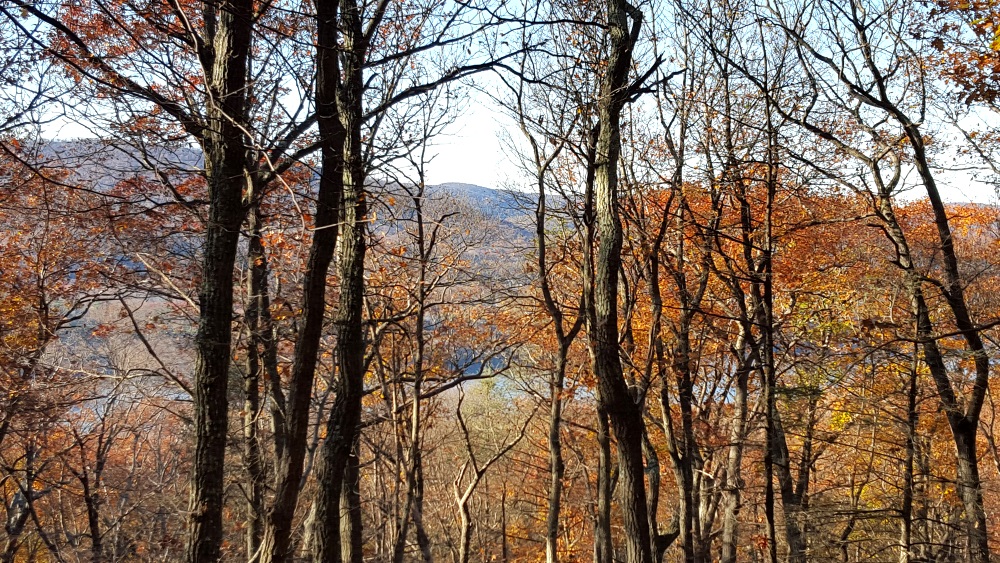 At one observation point, marked ion yellow, there are very old boulders, and the house can be seen from another angle.
Back on the trail.
The no hunting posting signs are mounted backwards in places, looks nicer that way.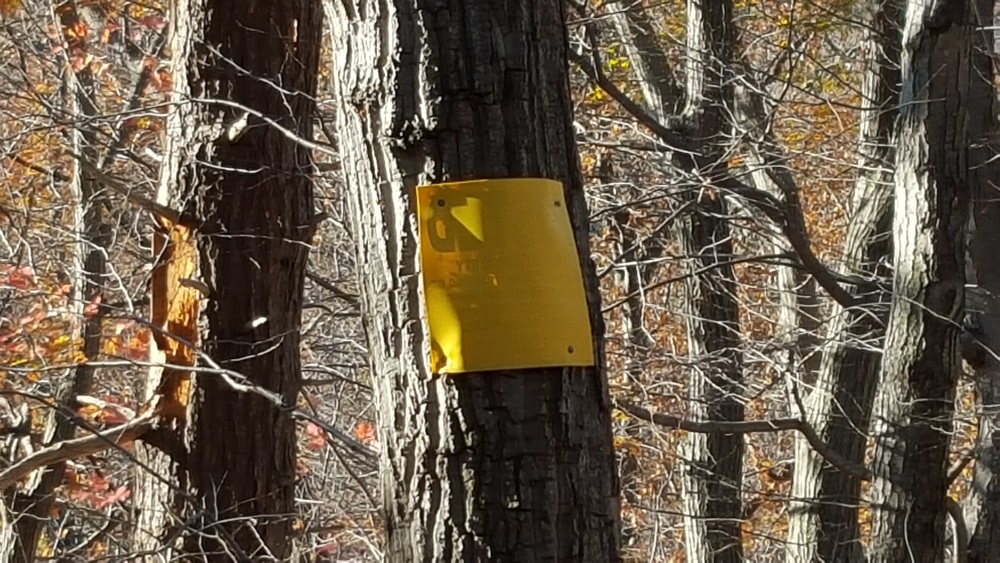 Someone created this nest for a very big bird.
Moss lines some of the paths.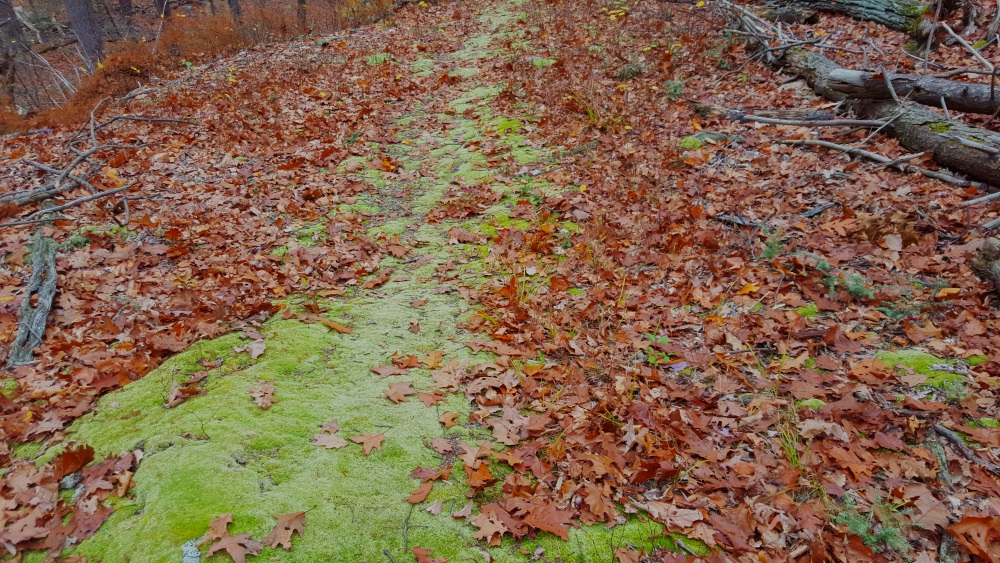 I was expecting this boulder to speak to me.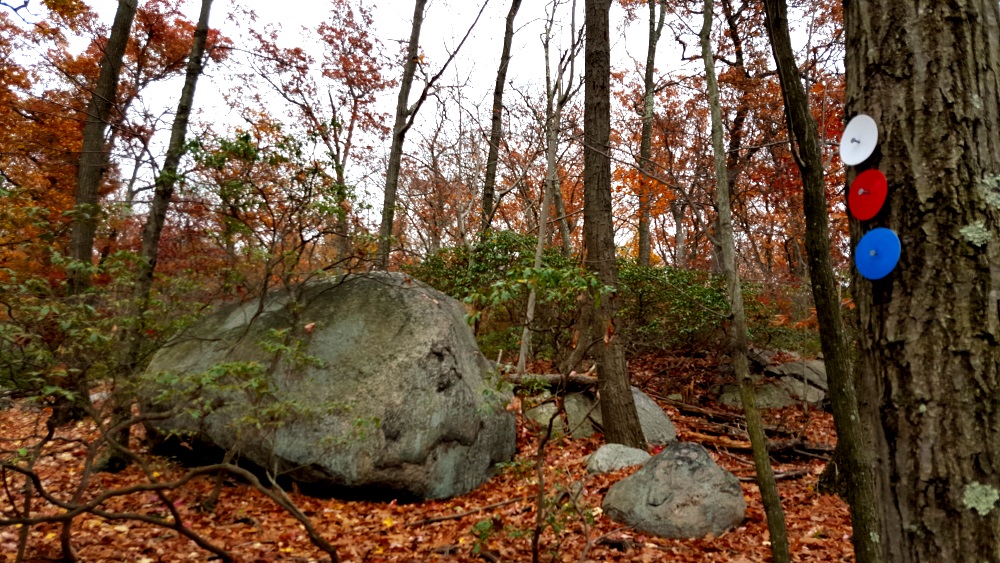 Towards the top is the Lost Pond.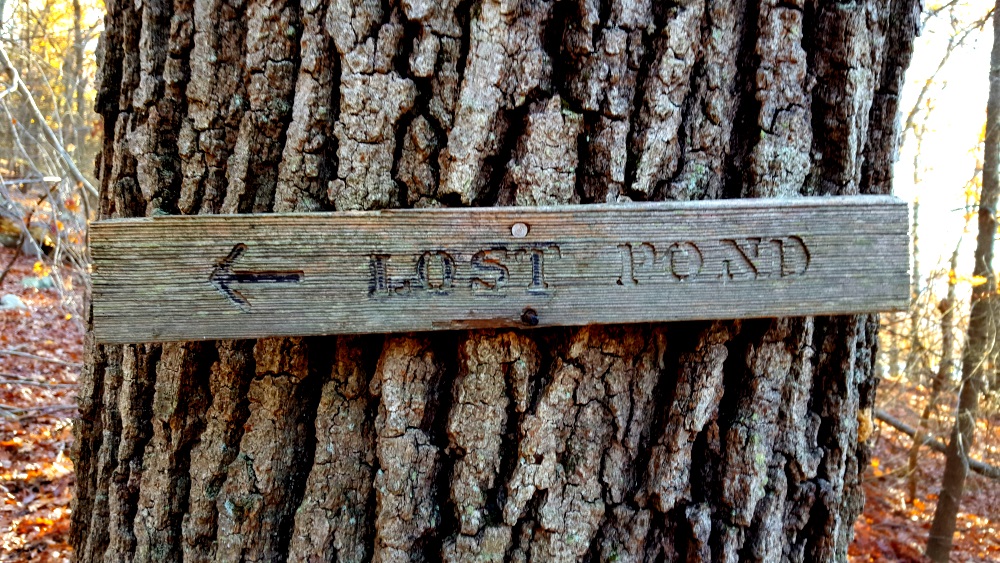 At a low point now, in the spring it is much larger, deeper.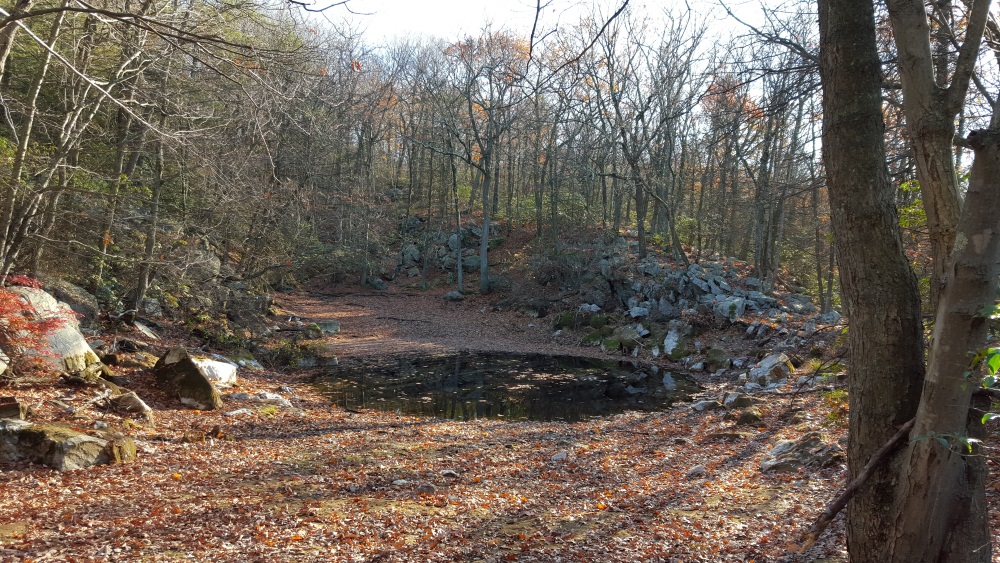 All three paths end here at the area called Four Corners.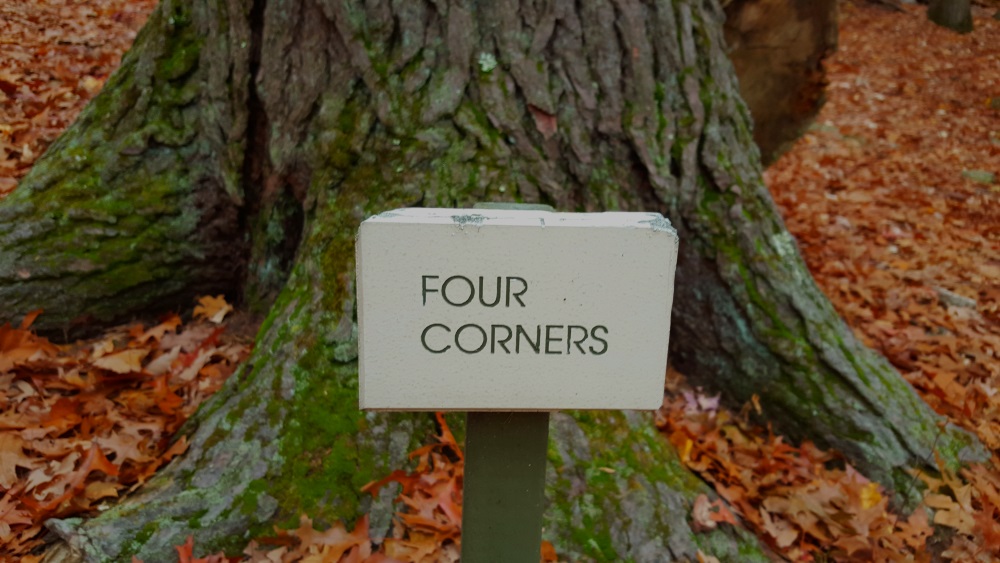 And then you begin your walk down.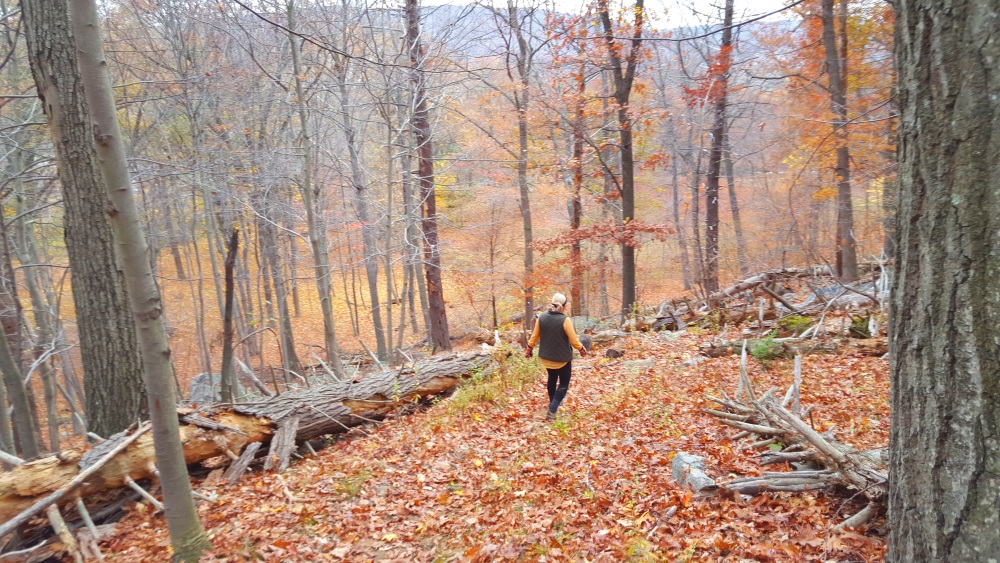 Passing another house. Probably a caretaker's home. I would not mind.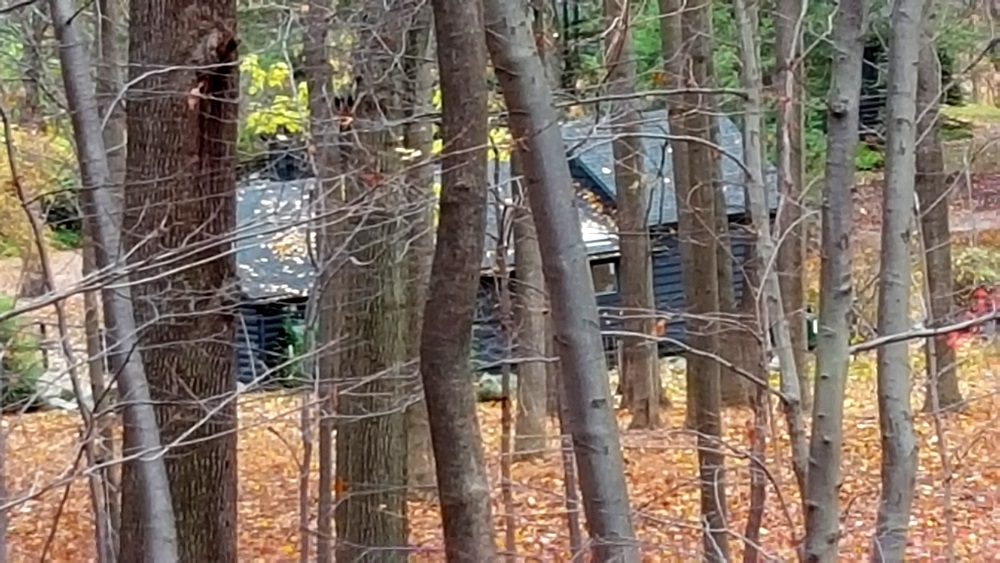 I loved these to Adirondack Chairs in the wood.
More very old boulders.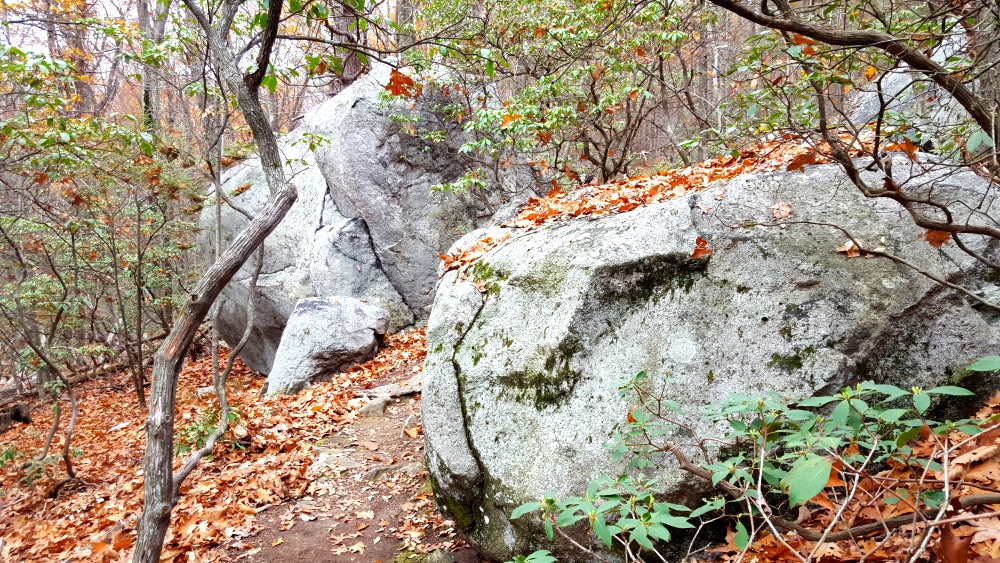 At the bottom is Mary's Meadow.  I told you there is always a meadow.  Mary was Russel Wright's wife and Mother of Annie Wright.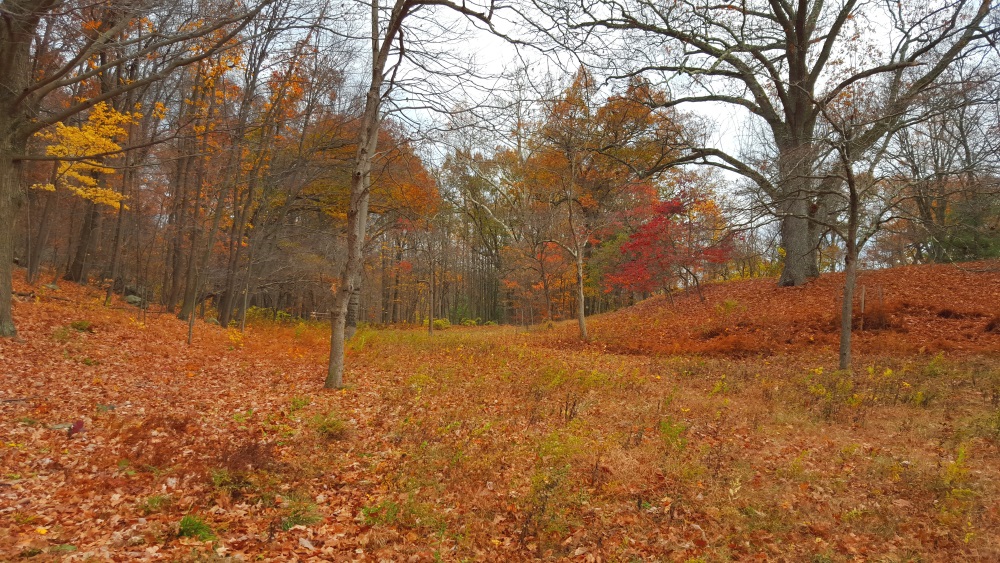 Places to Go, Things to Do • Dining Shopping
Beer Wine Cocktails • About the Authors