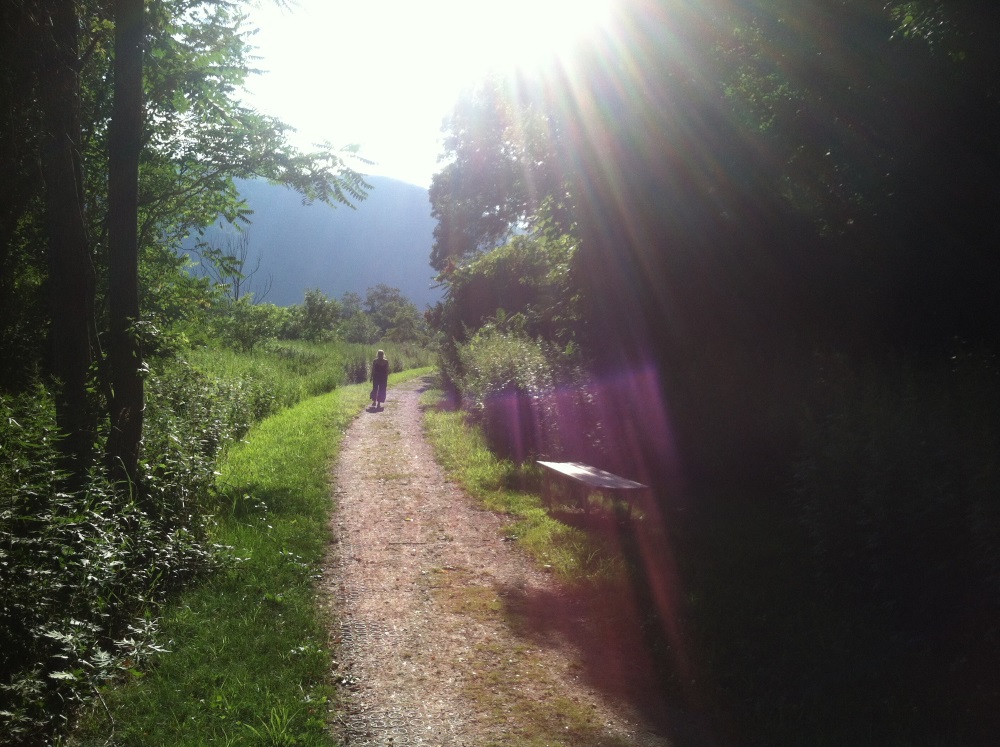 Take a walk in history, in this museum in a forest, West Point Foundry Preserve.
Until 1818 Cold Spring was just a tiny settlement on the Hudson River, that began to change with the opening of West Point Foundry as years went by the town became a hub of industrial production for decades to come. It is all ruins now, the story of those times is beautifully told here.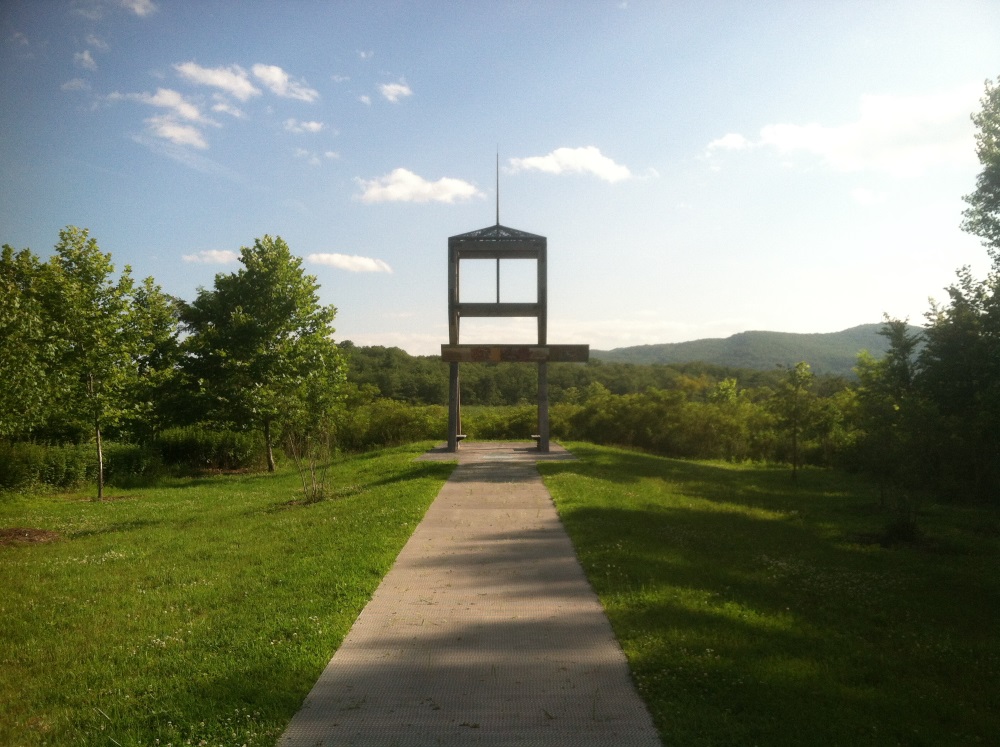 Entrance to the property is at the south end of Cold Spring at the end of Foundry Street. There is ample parking, maps and the trails are marked. The first structure you will notice is an artistic rendering of one of the famous gun platforms made here.
You can walk north on a trail that follows the river up to the Cold Spring Train Station and then on through town and back to the preserve.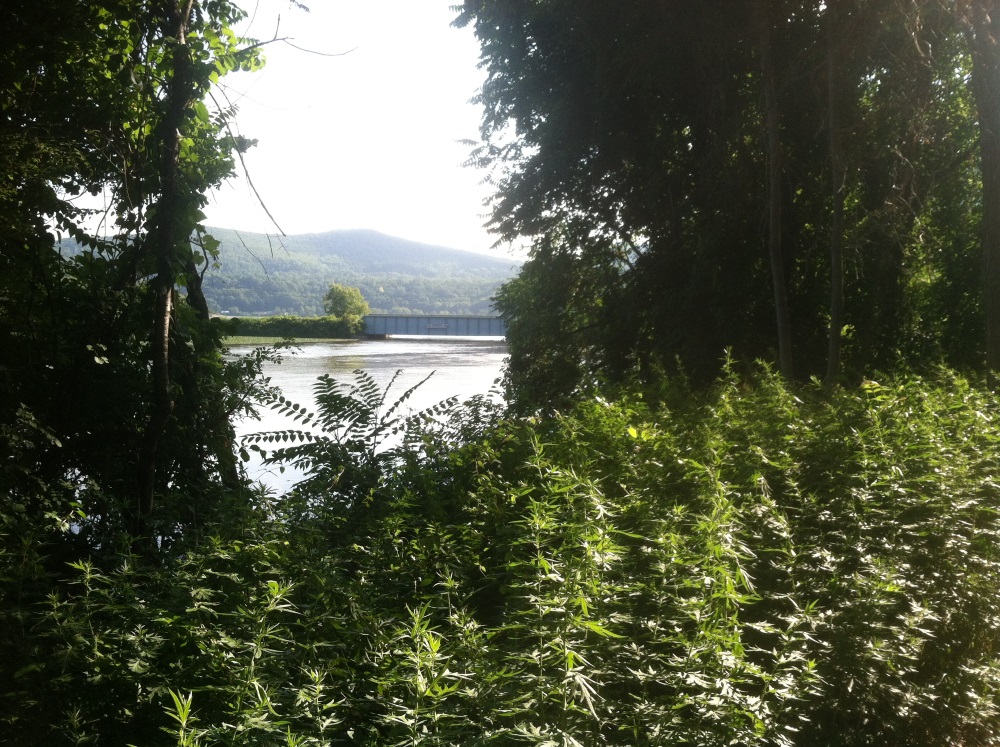 Or walk south east toward the ruins and the old foundry building, which is being restored now.  The paths on this route are made of metal. Fitting to the location, but rather odd at first. Along the way there are markers that point out portions of a mobile audio tour available at http://www.foundrytour.org/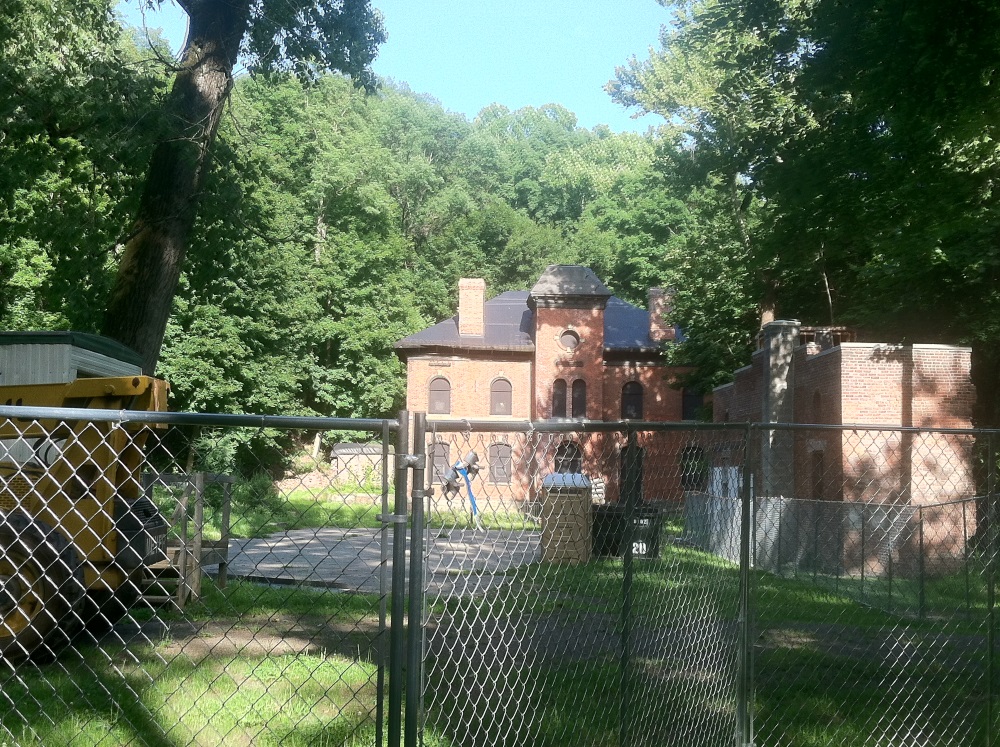 Further along there is an artistic recreation of what was once the massive waterwheel. It is quite stunning compared to renderings on display of what the original building that housed the giant wheel looked like.

Interesting elements like these stairs are found throughout this museum in the woods.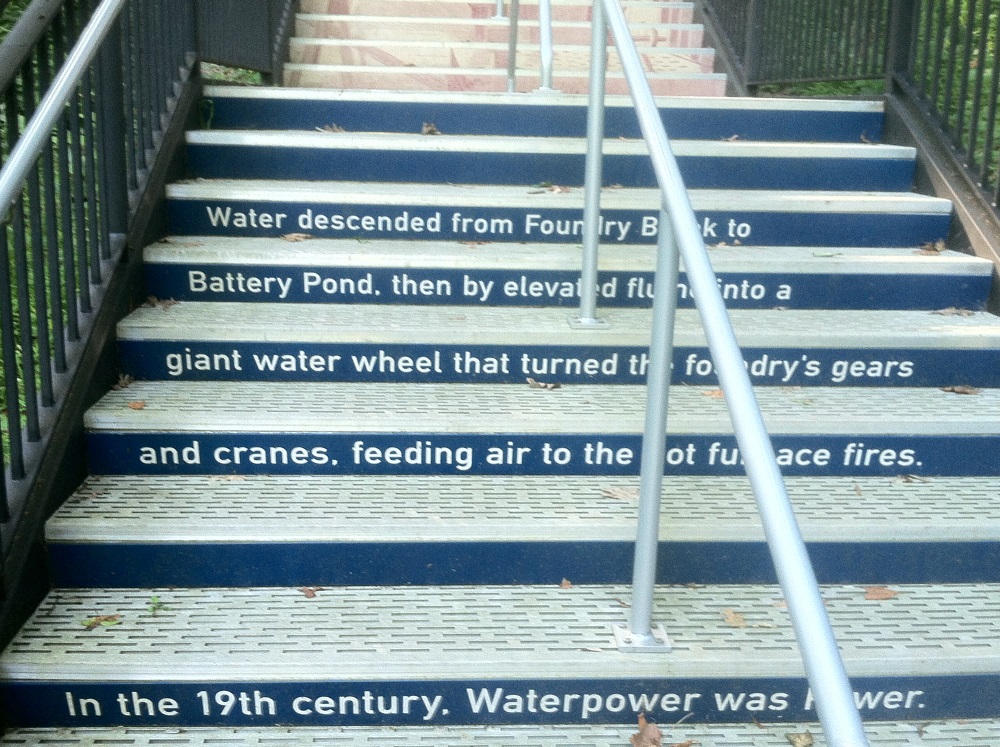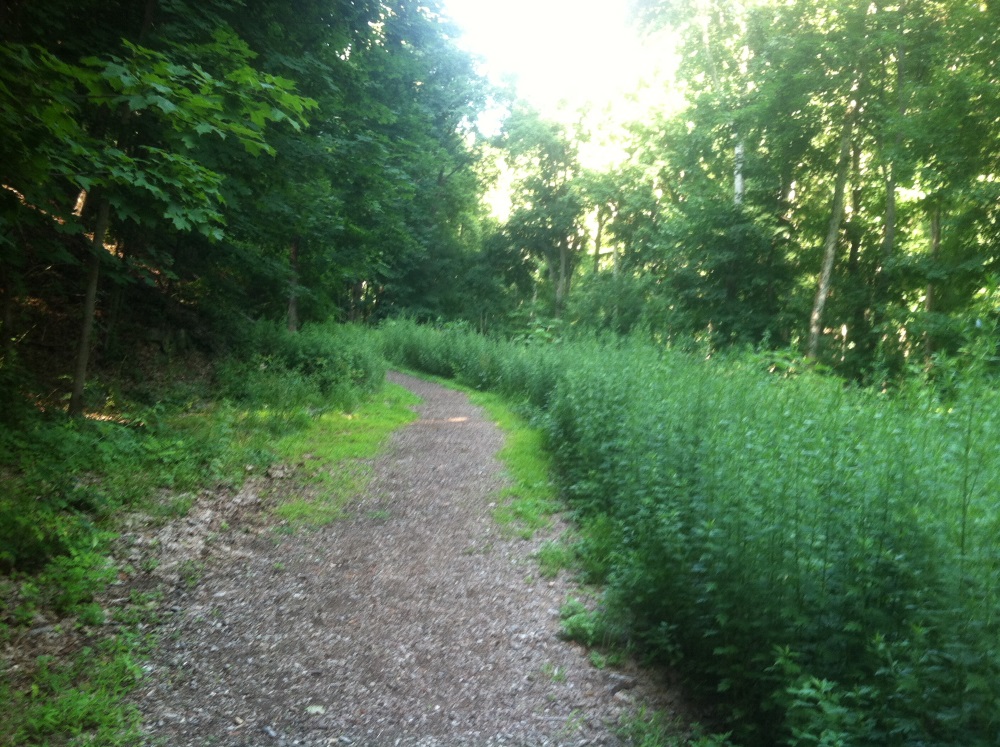 There are lots of regular walking paths that branch off in different directions for fun exploration. The trails are marked.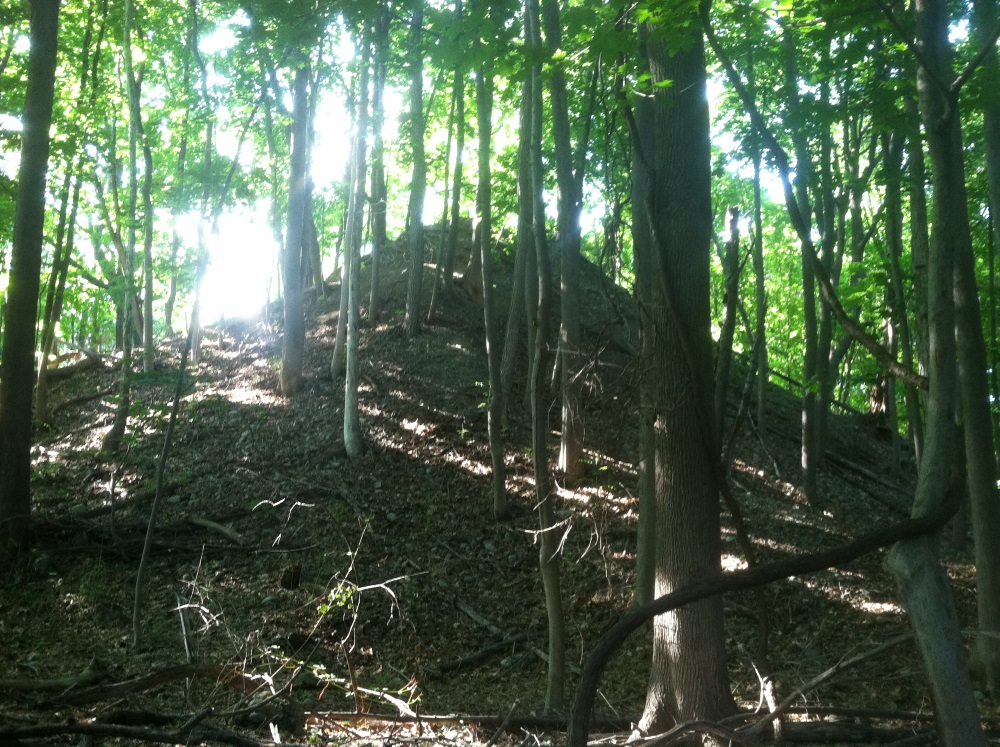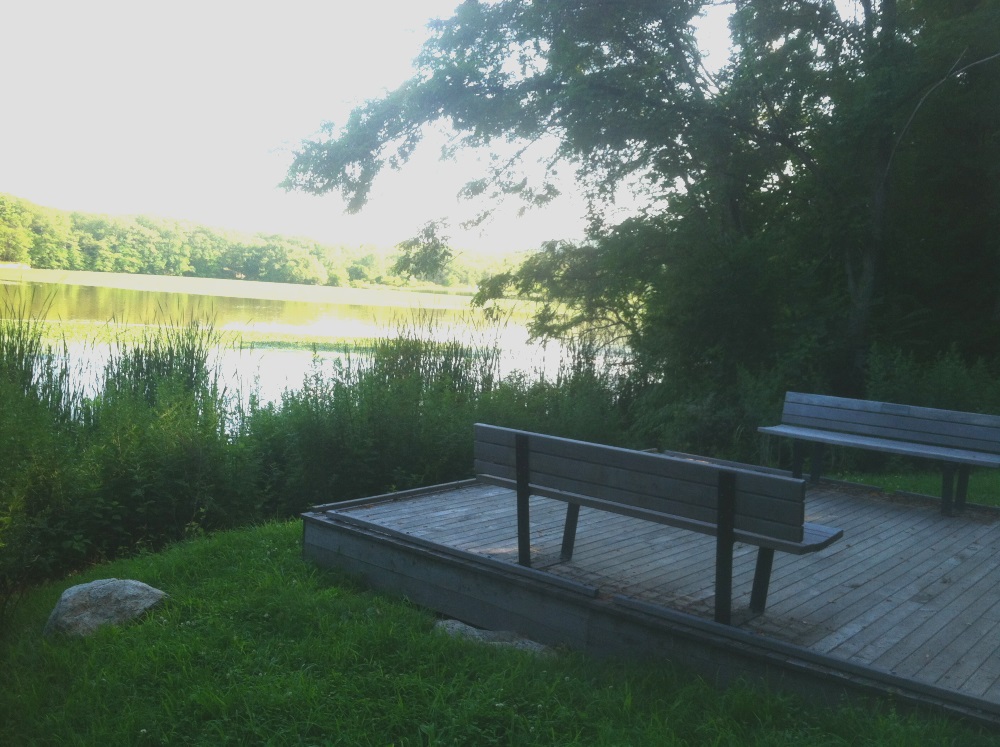 Along the way there are benches to sit, take a rest, contemplate the beauty.