We came across this magical place quite by surprise
while on a walk to Arden Point we were excited to find the path that branches off to Glenclyffe was now clear of snow. It must be even more surprising to discover this gem once it is hidden by the lush green trees we will soon enjoy.
Two stone paths, one on each side, lead up to structure. As we approached images of monks stepping carefully forward, hands in prayer or frolicking partiers balancing glasses of champagne, played in my mind.  As we stepped inside, the spanning view of the river captivated our attention.
ga·ze·bo – 

ɡəˈzēbō/ noun

 a roofed structure that offers an open view of the surrounding area, typically used for relaxation or entertainment.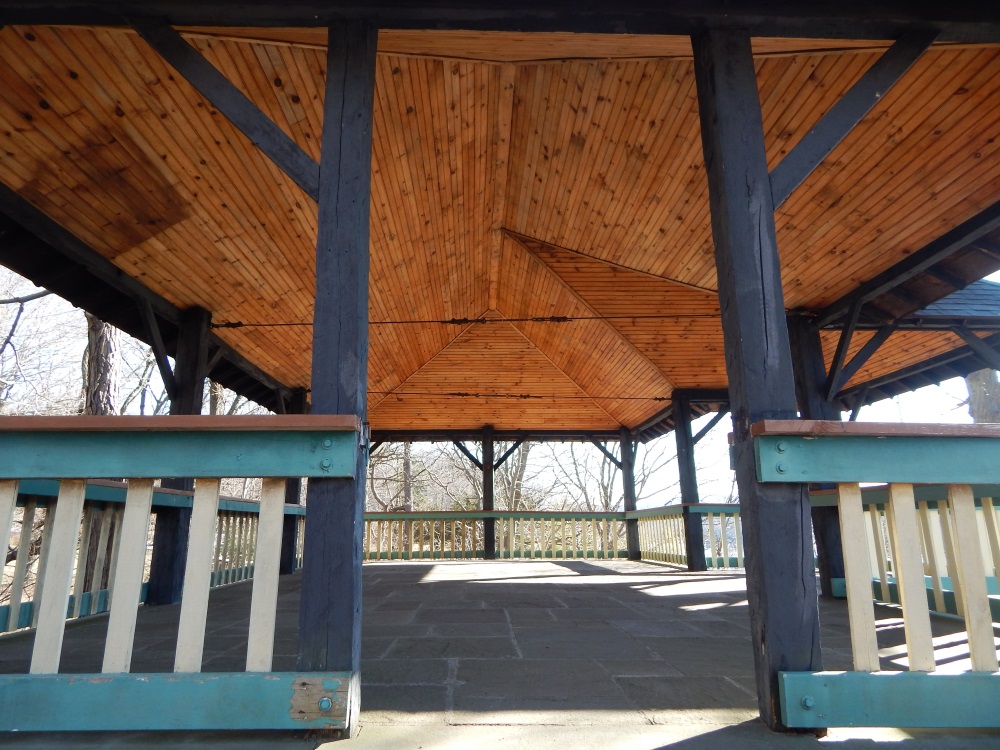 The Gazebo was beautifully restored in 2002 through a grant in memory of  Marcia Favrot, an environmentalist,  artist, teacher and great philanthropist of our community.
"This is one gorgeous earth," she wrote in September 2000, one month after she was diagnosed with cancer. "The sun is bright, the sky is blue, the air is a blessing to breathe. Friends are the flowers of living next to one another, and family is the trunk from which we grow." Putnam County News
This work was accomplished along with the trail leading to the Gazebo called Marcia's Mile by the Open Space Institute.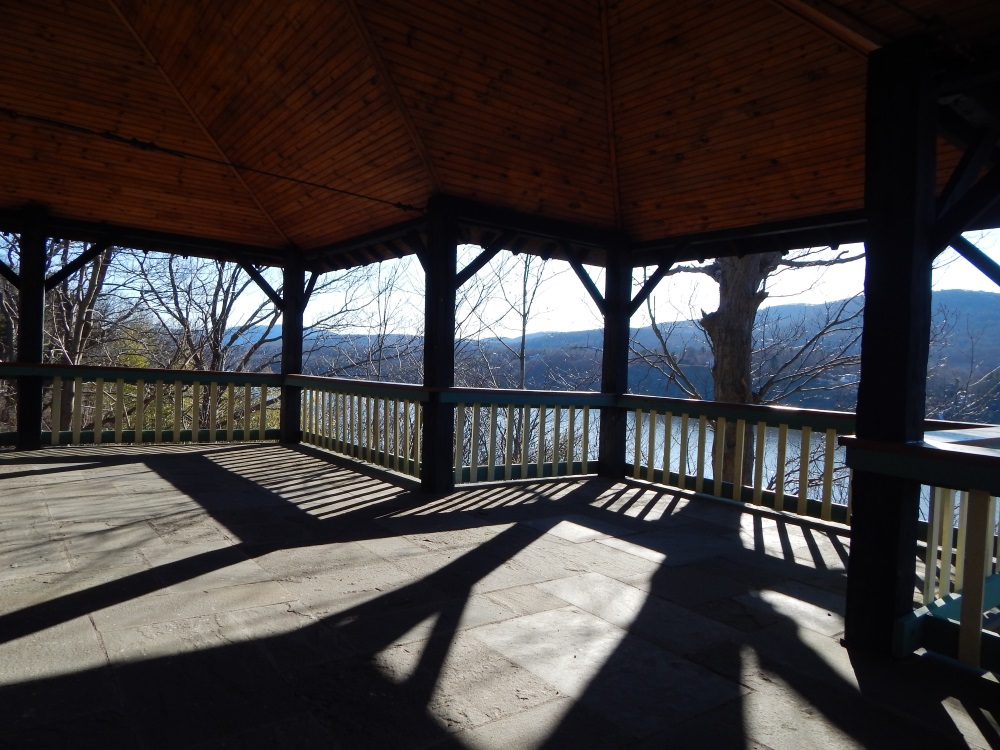 It is easy imagine engaging in deep prayer or meditation in this spot. Or delightful dancing and song. There are many ways to honor and celebrate life.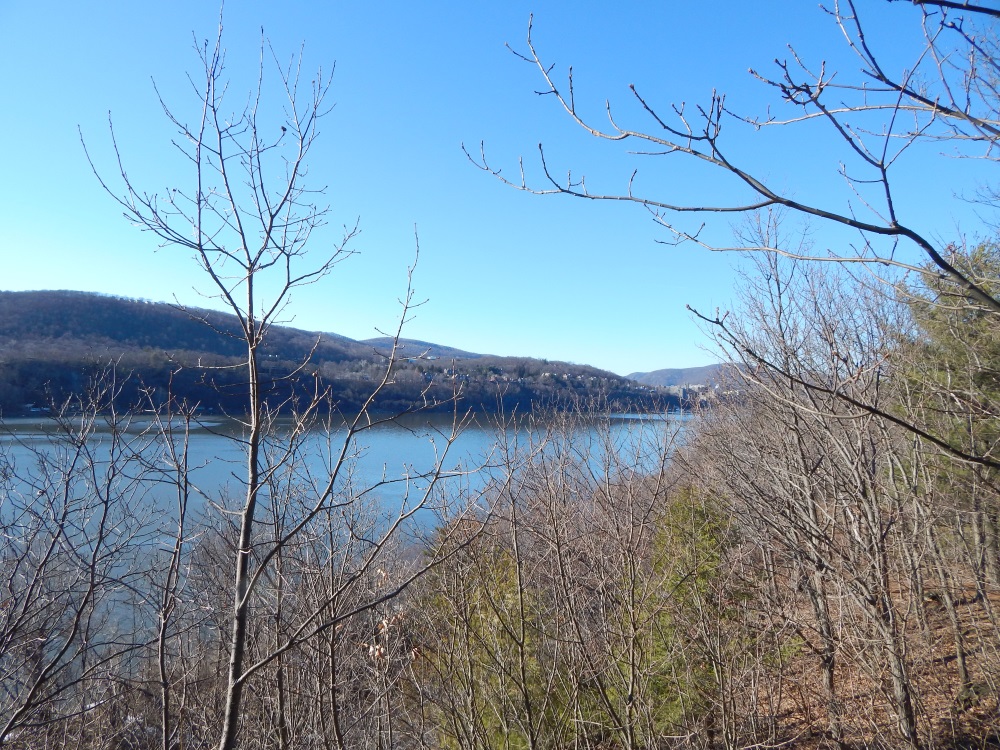 The views are uplifting.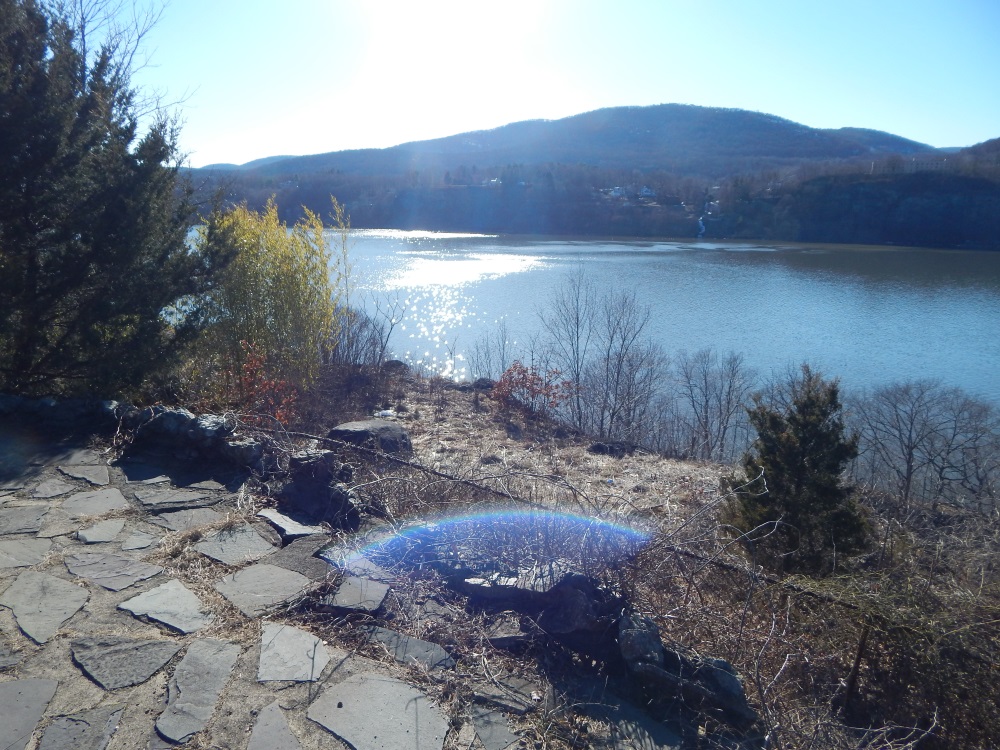 All around.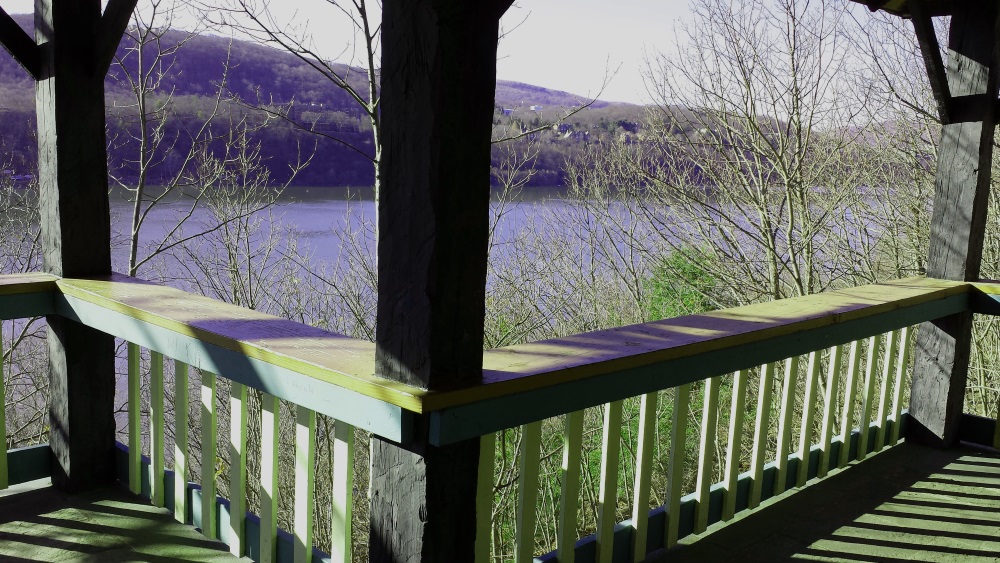 The path from Arden Point to Glenclyffe is called Marcia's Mile, a trail blazed to honor the life of  Marcia Favrot. "An ardent conservationist, she was a supporter of the Natural Resources Defense Council, Open Space Institute, Constitution Marsh Audubon Center and Sanctuary, and Manitoga. She was involved in her community with the Garrison Arts Center, the Alice Curtis Desmond and Hamilton Fish Library, the Philipstown Depot Theater, Garrison Union Free School, and the Poughkeepsie Day School."   Putnam County News
We are so thankful for her generosity.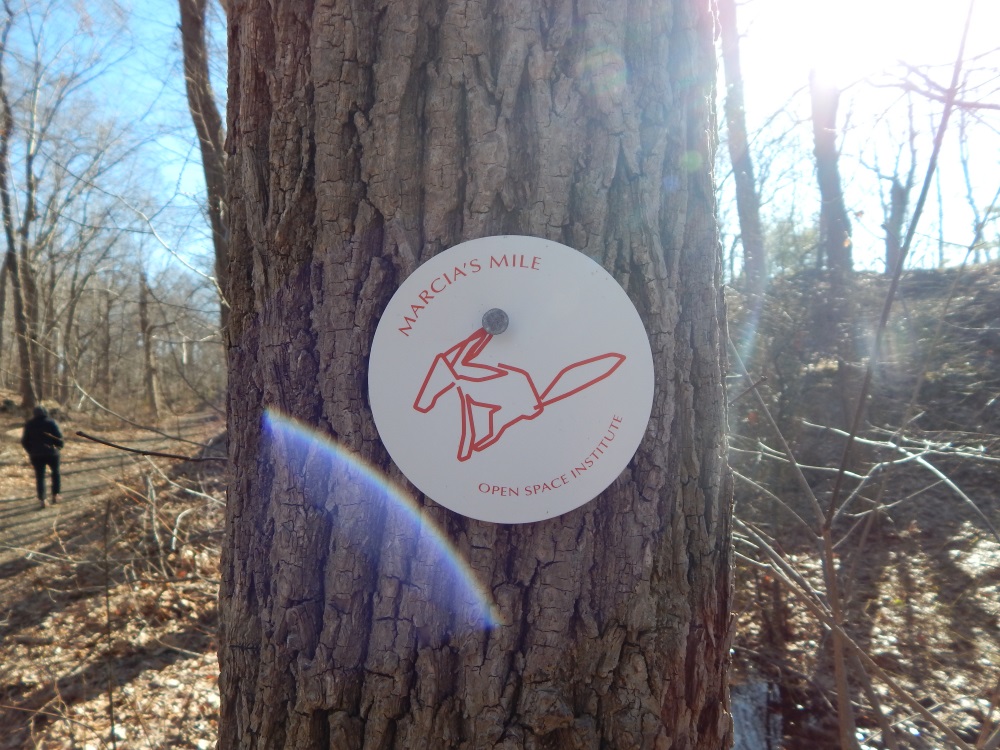 An intriguing trail marker, I wonder what species that is.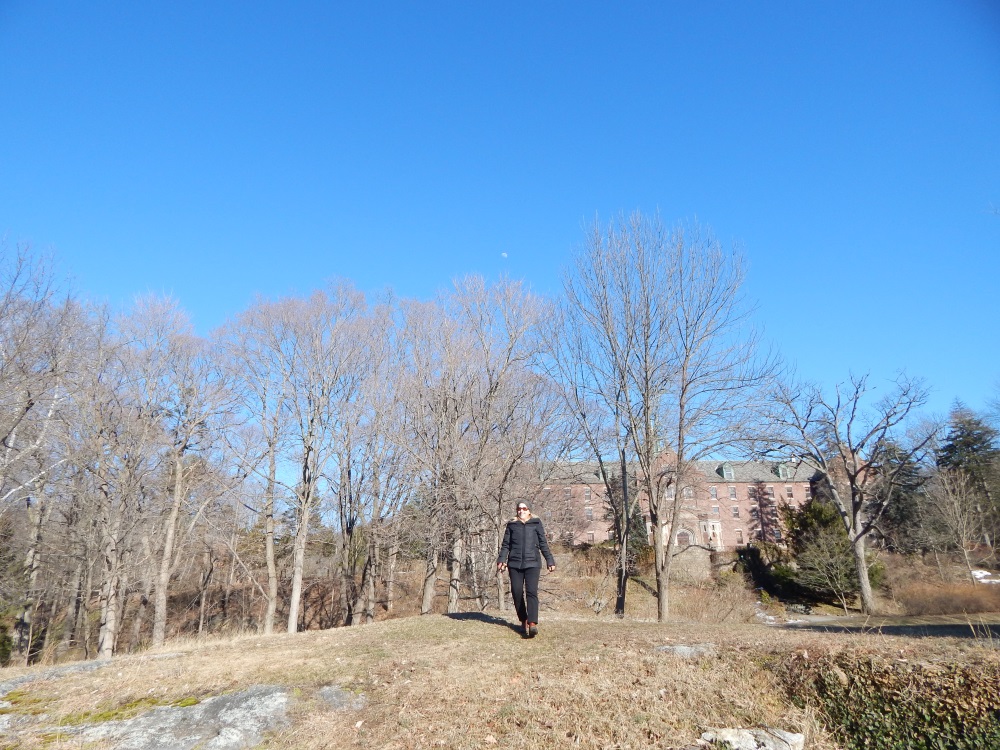 Garrison Institute in the background.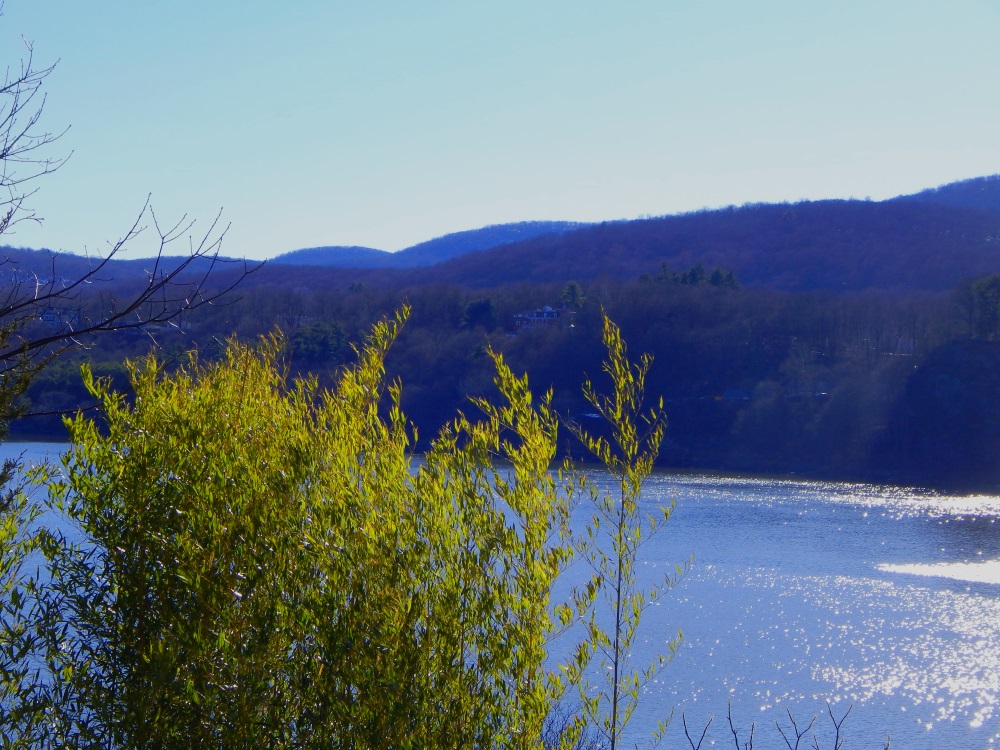 Bamboo is the first to green.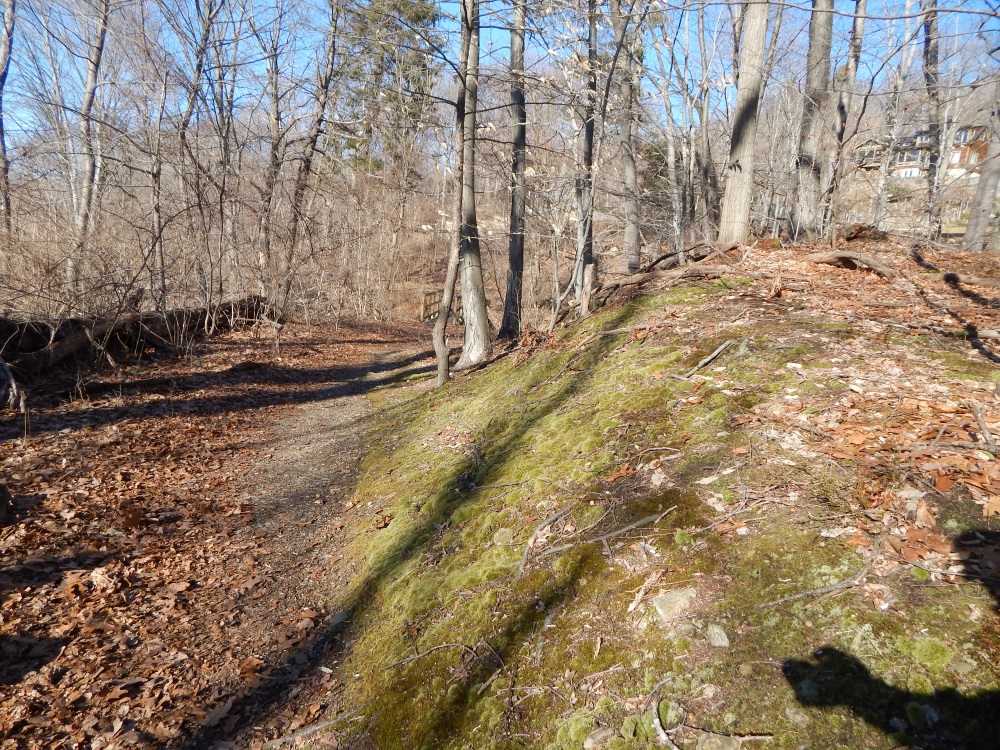 A peaceful path.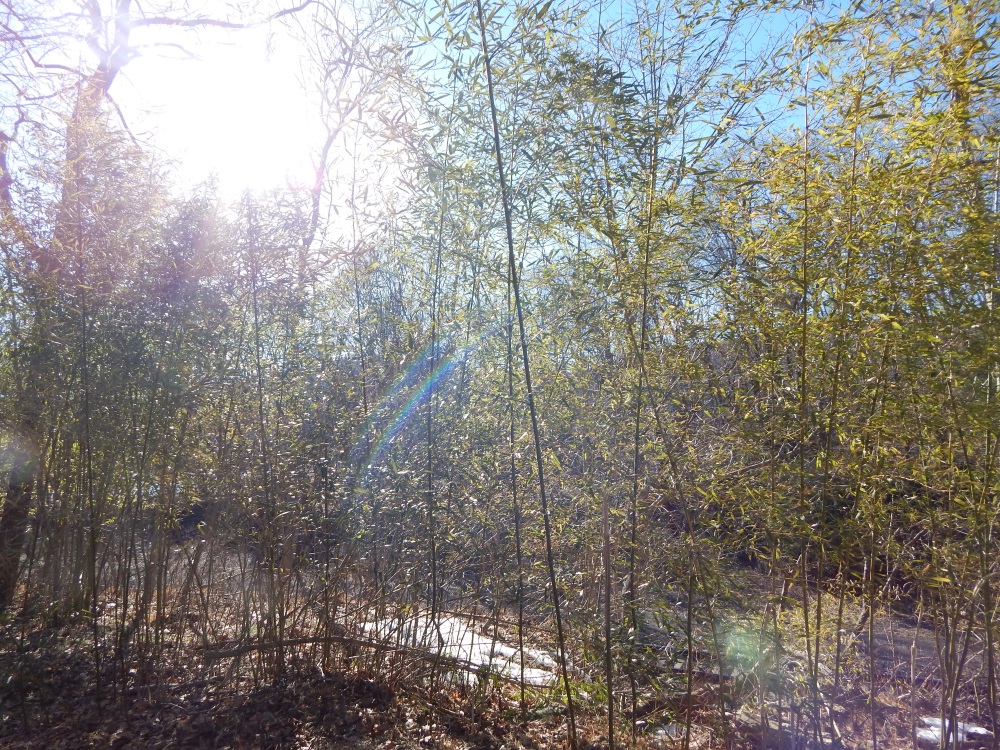 Sun sparkling through.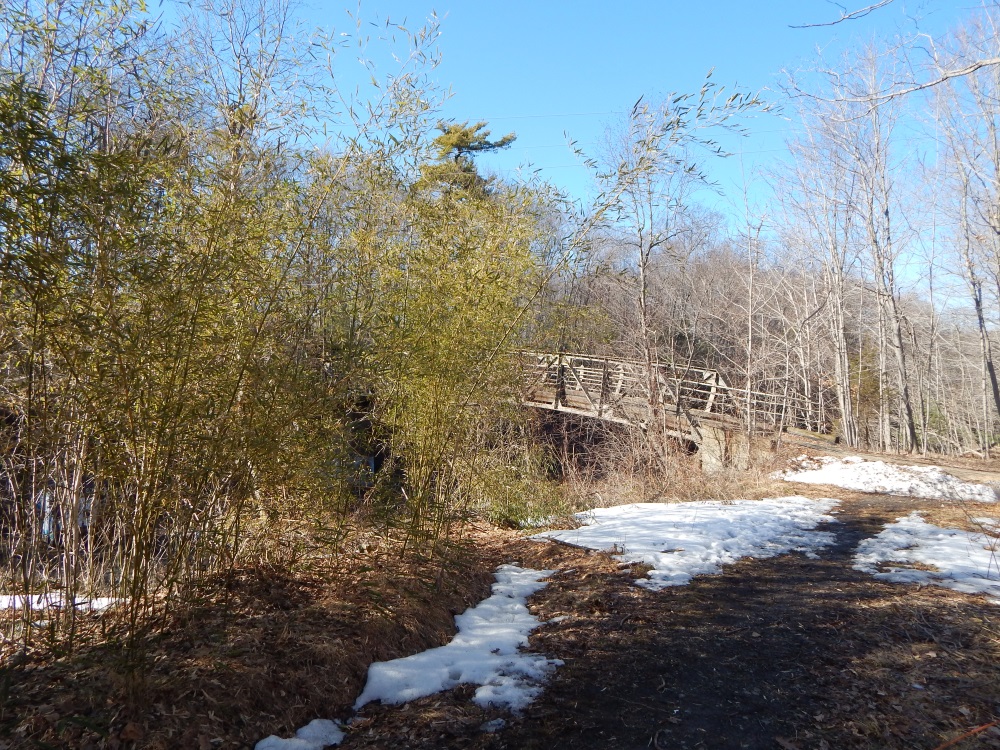 The bridge to Arden Point.
Glenclyff has a rich and storied history. Tyler Hughes tells most of the story well  "Glenclyffe" The Stuyvesant Fish Estate, Garrison
Arden Point and Glenclyffe (Garrison, N.Y.) NY NJ Trail Conference
Glenclyffe Open Space Institute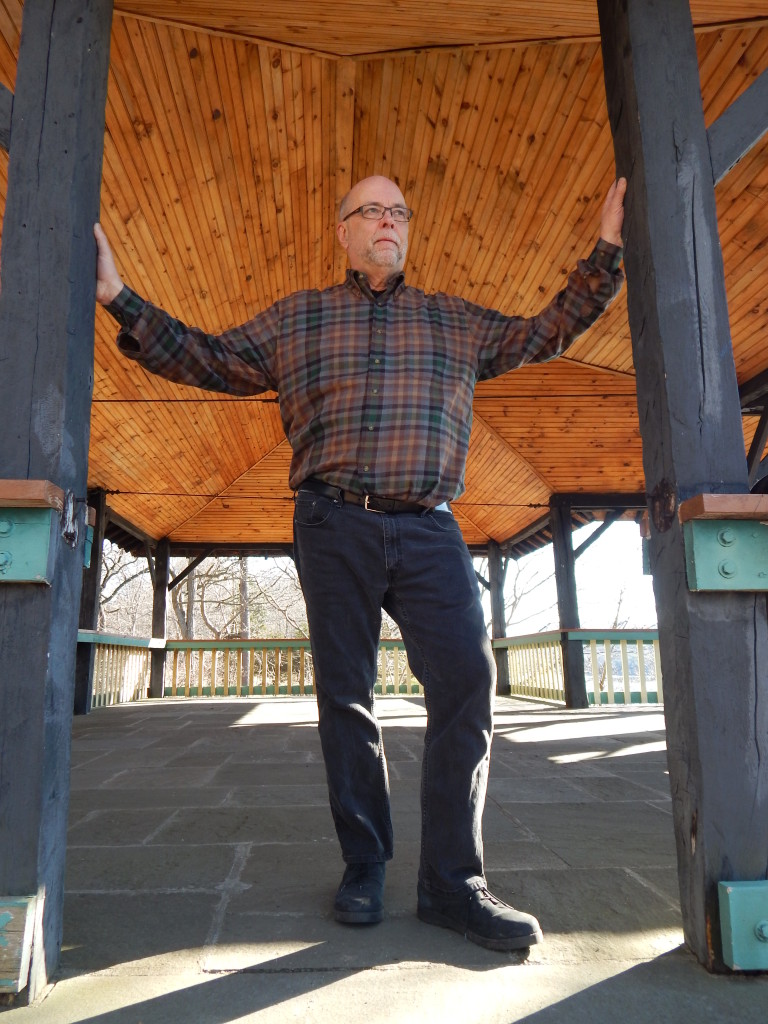 Places to Go, Things to Do • Dining Shopping
Beer Wine Cocktails • About the Authors