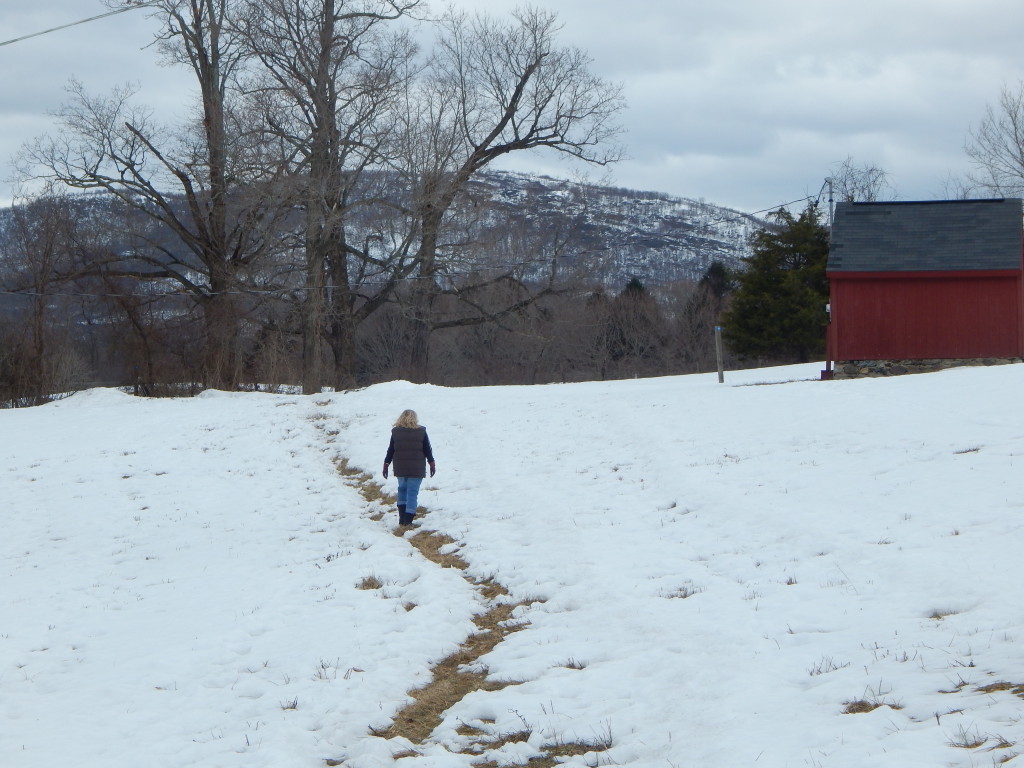 Got a glimpse of blue sky and decided to get out
Not a great day for hiking, started by trying to explore Manitoga but the  entrance is still snowed in, scooted up 9D to Castle Rock.  We tried but the clouds had filled the sky and the icy trail was not welcoming.
Will be wonderful in the spring.  
The castle on top of the mountain.

Since our first drive north on route 9D towards Cold Spring I was deeply curious about this fantastic mansion overlooking the valley. Built in the late 1800s by William Henry Osborn who made his fortunes in the booming railroad business, it is still owned by his grandchildren and family. Much of the land surrounding the house is now a hiking area managed by New York State as part of the Hudson Highlands Park.
Osborne was vacationing in West Point with friend and brother in law J.P. Morgan when he became enchanted with the valley. He bought 100 acres and began building starting with a farm house, that was expanded to a cottage, and then… Osborn's family spent summers here. How story book romantic it must have been. The mansion's unique and striking architecture apparently inspired the castle in the film "The Wizard of Oz." Some in the area call it "Santa Clauses House"
A lot more on this intriguing property here: America's Great Castles Castle Rock and A Visit to Castle Rock.
The trail in winter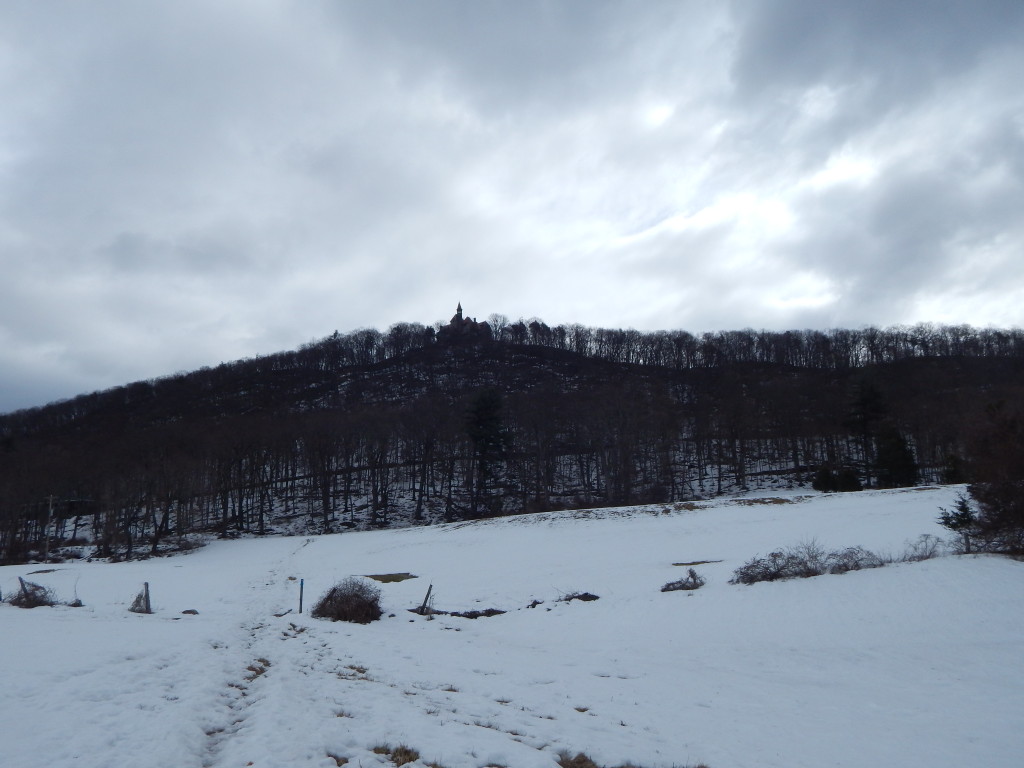 Red barn, pretty in the snow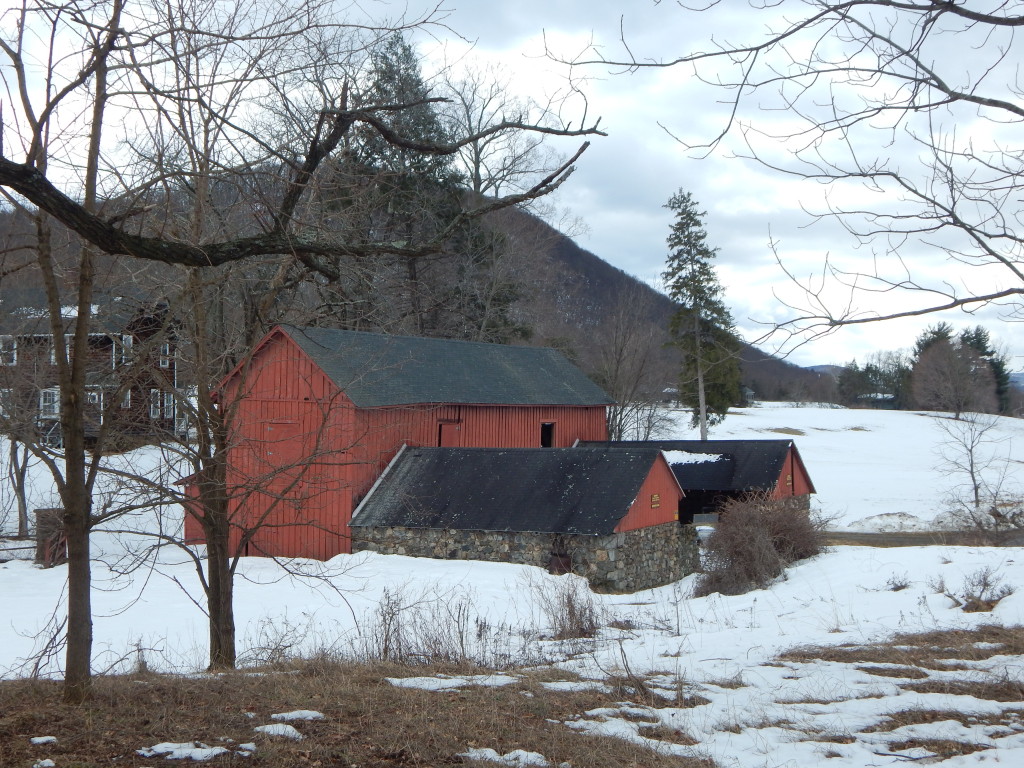 Planning trips back here in the spring.
Manitoga  The Russel Wright Design Center
Places to Go, Things to Do • Dining Shopping
Beer Wine Cocktails • About the Authors