Wine in Words: Notes for Better Drinking
If you have any interest in wine you've no doubt read Lettie Teague. While she was with Food and Wine Magazine, or in her current columns for the Wall Street Journal. Her insightful observations on how wine plays in life inspired me to write about wine.  Which meant drinking more too!  
We first met in a funny email exchange many years ago, she was on a train to Washington as I recall and I in Montclair at my keyboard. This was pre-text-messaging days, she must have been on a Blackberry or some such thing.  Years later we got together for dinner, with our significant others, over some great and some terrible wine. It's all fun. Fast forward to today, we share dozens of mutual connections. So many great wine people, love them all but there is just one and one only, Lettie Teague.
With her new book Wine in Words she had me laughing in minutes, inspired, enlightened, and brought down to earth.  If you are new to wine read this book, if you are an old hand, you should read this book.
It is a collection of dozens of essays, each one a delicious taste of wine wisdom, all with a meaningful, ironic, funny or surprising point. Covering angles you never event thought of. Lettie encourages you to enjoy them slowly over time, "savored not gulped." Never have I seen the story of wine and how it fills our life so richly explored and exposed.
So here I sit, sipping a nice Sicilian Chardonnay, on my terrace over looking the Hudson River, frolicking through Lettie's book, the words dancing on the page like the sun glistening on the river.  Life is good! Thanks Lettie. You have inspired me again to write better and more and drink the same!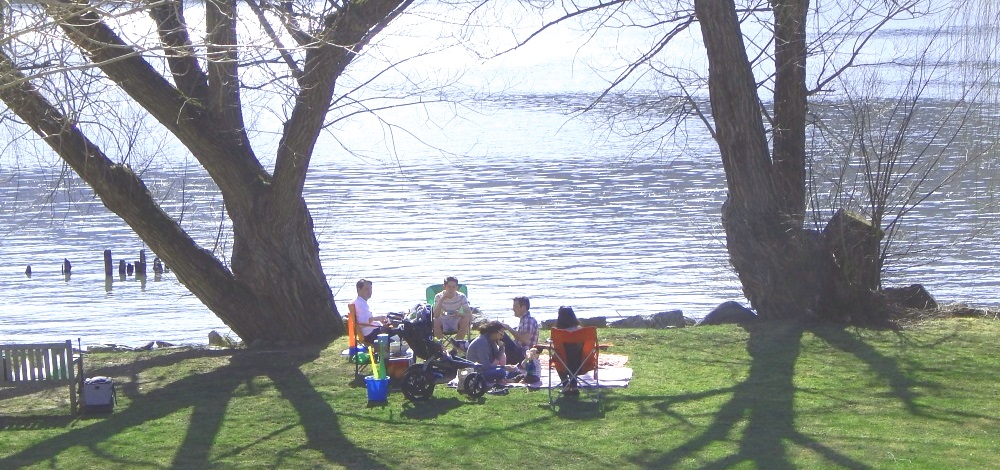 Click The Book to Get Your Own
Places to Go, Things to Do • Dining Shopping
Beer Wine Cocktails • About the Authors