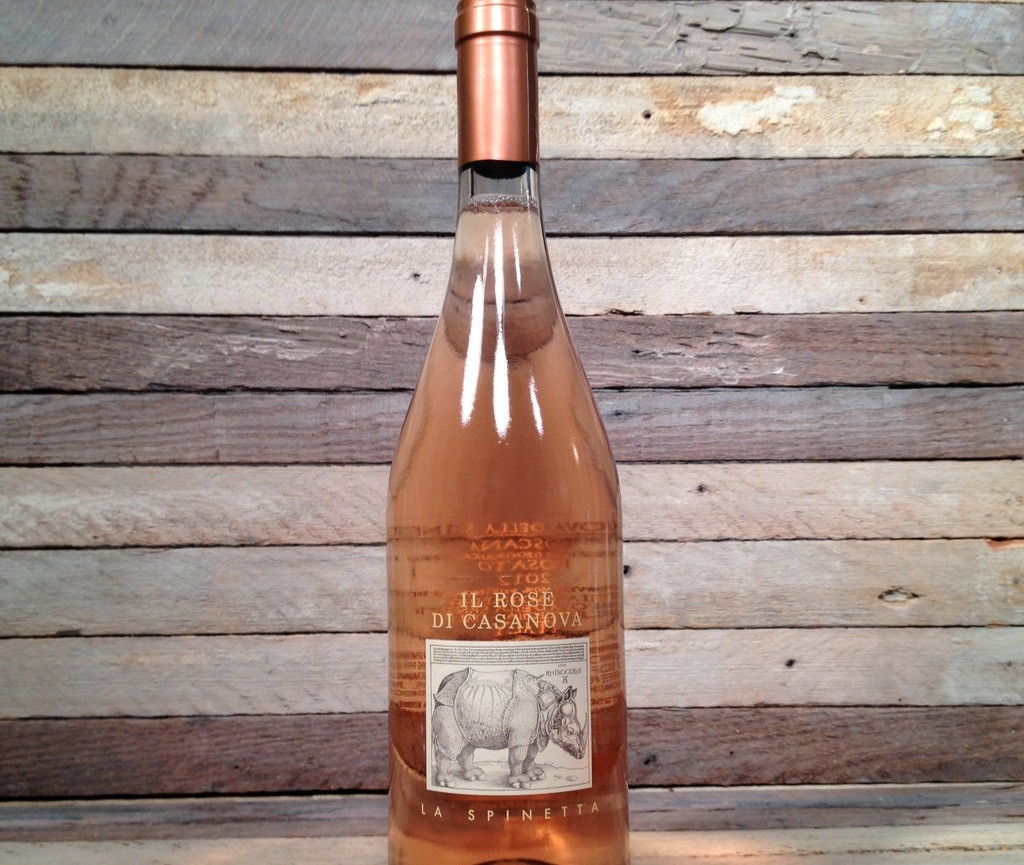 With Sunday dinner, Had this fabulous Italian Rose, or Rosato as it is called there, from one of my favorite Tuscan producers, La Spinetta. Also know for their excellent Piedmont wines.
Our dinner that was all from the Cold Spring Farmers Market except the pasta which came all the way from Puglia, and the cheese.
Available at:
Artisan Wine Shop
where food meets its match
180 Main Street
Beacon, NY 12508
845.440.6923
www.artisanwineshop.com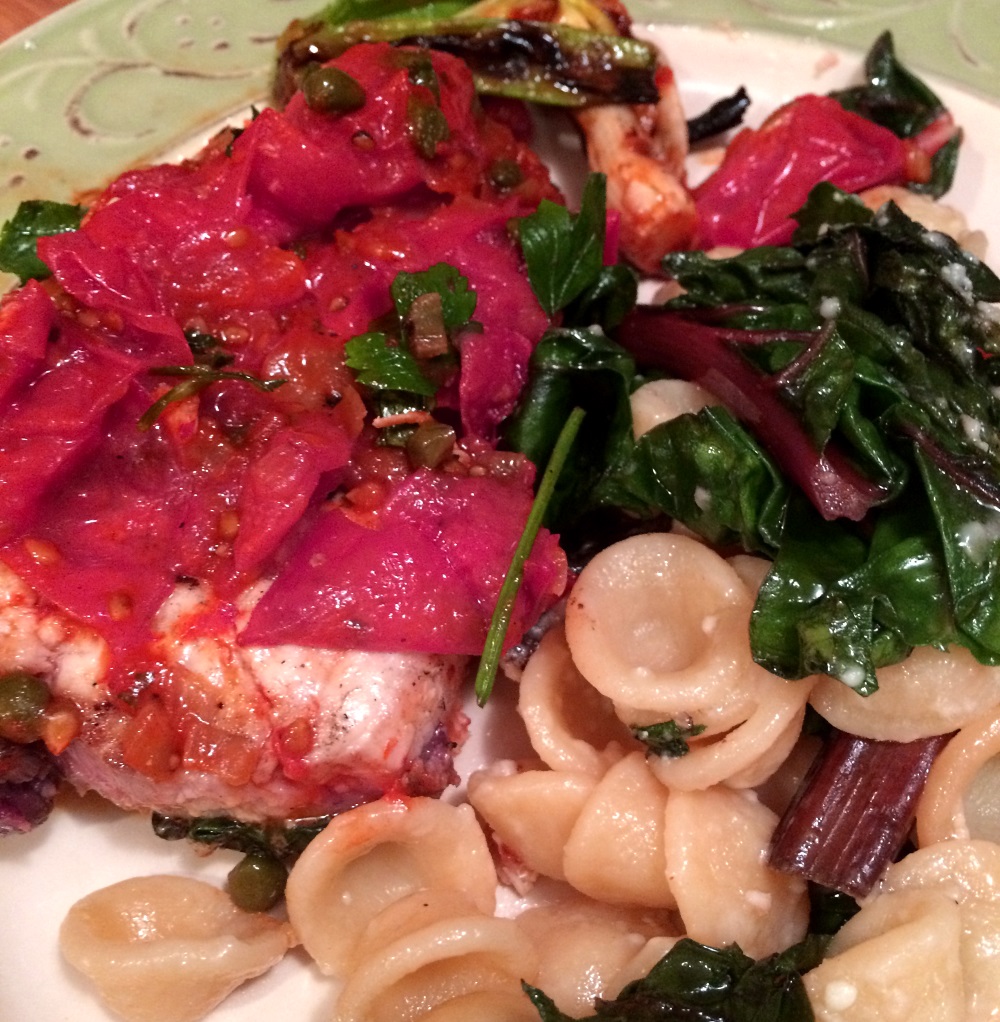 Mako Shark, grilled with scallions and served with sauteed tomatoes and onion, with orecchiette pasta with sauteed Swiss chard, EVO and grated pecarino romano.
The wine can be found locally at Artisan Wine Shop  in Beacon and in NYC.  I bought mine at Gary's Wine in Wayne, NJ.  Where I was for a Lettie Teague book event. Our friends at Zachy's in NYC say:
"The unique blend of Sangiovese and Prugnolo Gentile is the ultimate crowd pleaser and challenges Provence for its value and character! From its historic label, Piemonte pedigree, the indigenous varietals, its pale Salmon pink-orange color, and extremely well balanced crowd pleasing nuances this is fuller-styled Rose that will convert ney-sayers. Expect to find nuances of tart cherries, pomegranate, herbs, minerality, and great Sangiovese acidity" -Zachys Buying Team
Places to Go, Things to Do • Dining Shopping
Beer Wine Cocktails • About the Authors