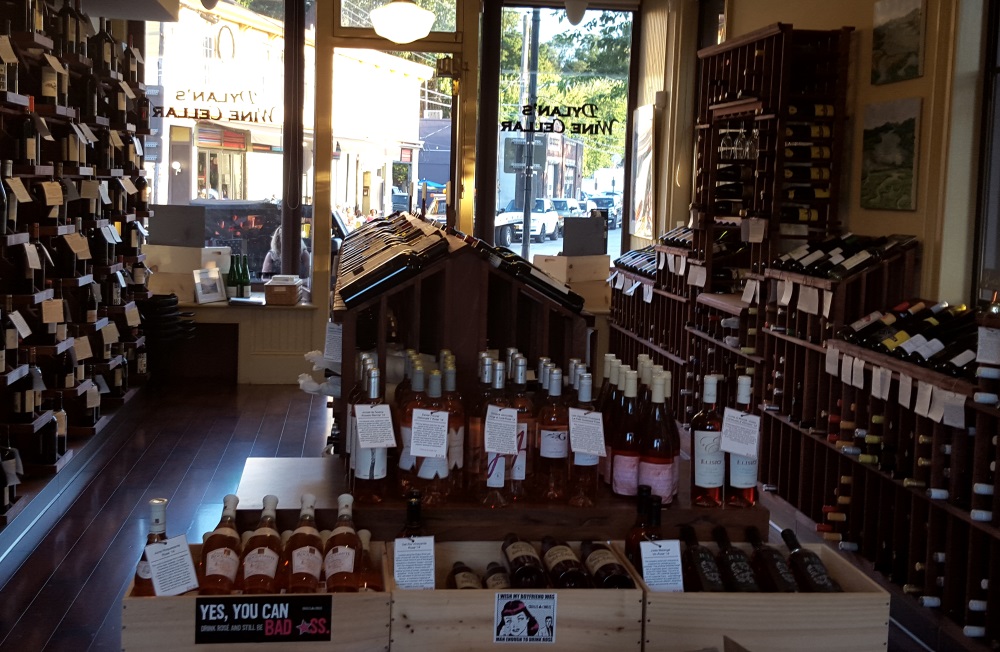 I've been curious by this intriguing wine shop since our first visit to Peekskill almost a year ago. The timing was never right and it looked so high-end. Well the opportunity to check this place out came a couple of nights ago after dinner at the fun new Taco Dive Bar across the street.
We were greeted by the friendly smile of owner Steven Zwick who opened this shop with his wife Maribel Almonte-Zwick a few years ago naming it after their son Dylan. By my estimation Steven is very meticulous and assiduous about selecting wines for his store.  I found six that I look forward to tasting very soon. This observation is borne out by their "Best of Westchester 2015" award.
The store is small but very well organized.  The main room has wine displayed by predominant varietal Chardonnay, Merlot, Syrah what have you. There are great values and premium priced offerings. Periodic discounts and generous half and full case discounts are offered, as well as special discounts for Peekskill Metro-North commuters.
Created in the historic Standard House Dylan's maintains an old world charm. In the second room wines by country are found and an ample selection of spirits which includes my favorite vermouth Carpano Antica at the lowest price anywhere in the area.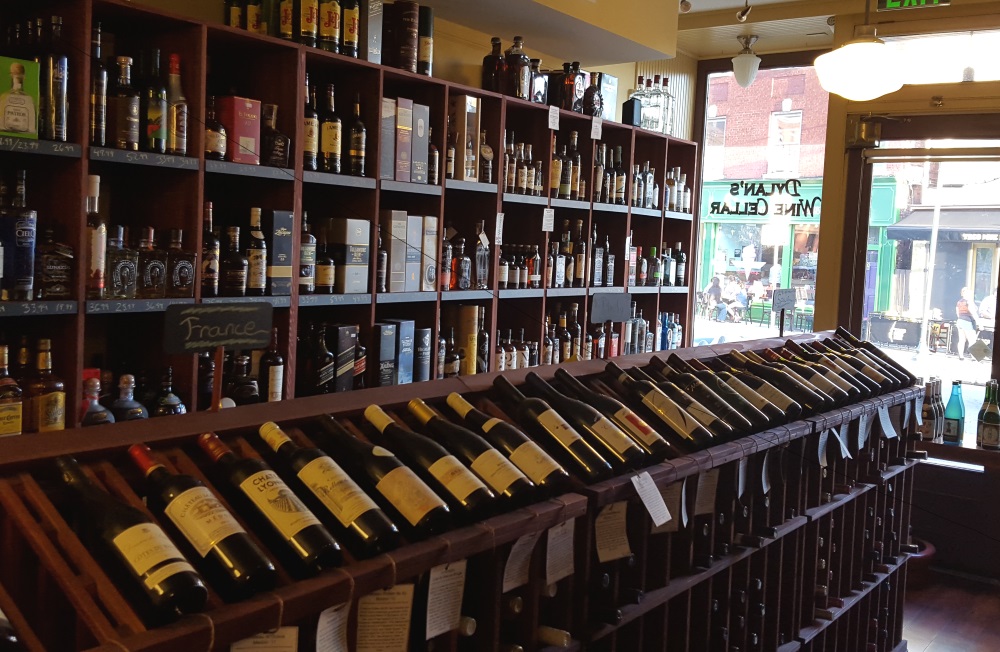 We picked these six wines and I will tell you why.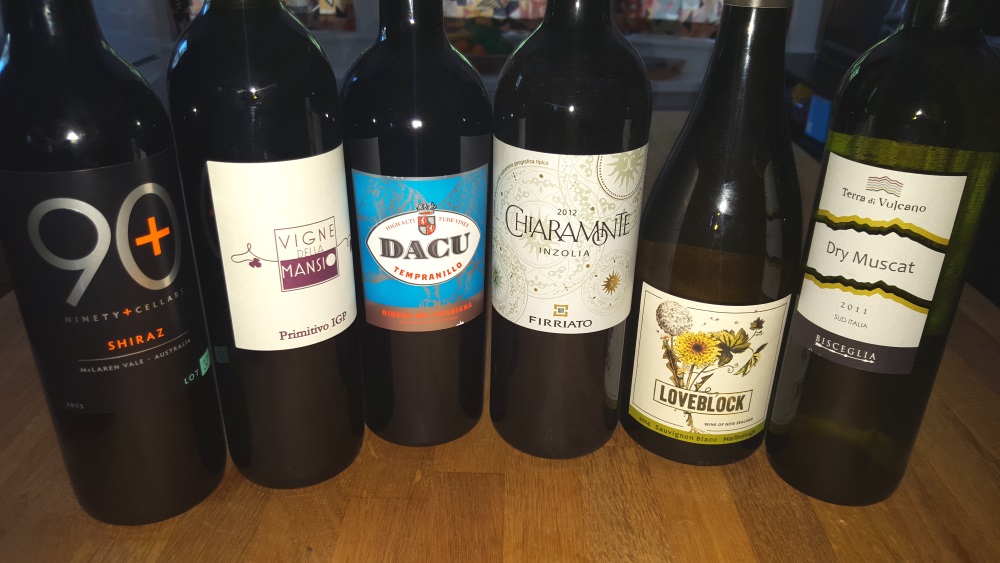 From left to right, all these wines were under $20, a couple much less than that. We are happy to splurge on an expensive bottle of something great, but for everyday drinking, which we do pretty much every day, we like to stay under $15. Some of these were below that.
The first is a McLaren Vale, 90+ Cellars Lot 37 Shiraz.   Mclaren Vale is our favorite Australian wine region, it is a place where people live free, express themselves with joy and make great wine in giant concrete vats. This one is said to have "Inky in color with seductive aromas of spicy dark fruit and perfumed plums. The wine is full-bodied, round, and juicy with subtle trails of vanilla in the finish. You'll love this wine with savory short ribs, hearty stews, or a juicy cheeseburger off the grill."  Most any Shiraz would be great with these summer and autumn foods and we have high hopes for this one.
The second is a Primitivo from Puglia, Italy.  We love this wine that is argued to be the same as Zinfandel. We drank a lot of it during our last trip to Italy that took us to Puglia, and a lot since then, but the last three we have tried, purchased in Hudson Valley wine shops have failed to thrill. We pray this one breaks our bad luck streak, we will let you know.
The third Diana picked for the colorful graphics of the label. Her dad who is visiting in a few days loves Tempranillo,  this one from Ribera del Guadiana, was under $10 why not give it a try.  I think I'll put together some tapas including some of the great chorizo that they make over at Marbled Meat Shop.
Wine number four, an Inzolia, another love we brought back from Italy. It is produced on the island of Sicily and barely anywhere else. It is hard to find on this side of the Atlantic and we grab it whenever we see it. Firriato is a great winemaker there and we are looking forward to tasting this soon.
Lat night we tasted and absolutely loved the fifth wine, Loveblock.  Ever hear of Kim Crawford of New Zealand? The man who helped make NZ Sauvignon Blanc and international sensation? Well a few years ago he sold his winery for a ton of dough, and it continues to make great wine. See our recent review here Hello Again Kim Crawford. This wine is the result of Erica and husband Kim Crawford's recent work and it is spectacular, perhaps one of the best Sav Blancs we have ever tasted, and we have enjoyed many of the best.
Last but not least is a curious Italian wine from the Basilicata region, a dry Muscat. The grape is most often used for sweet wines we enjoy and we look forward to tasting it in a dry variety. Basilicata, is way down in the southern extreme of Italy, and is the site of the great volcano Mount Vulture. The volcanic soil is great for wine grape growing and the sunny climate is just perfect as well.
In closing I should mention that Dylan's carries a nice selection of New York wines too. We like that.
Check back for more discussion on these wines. And do go buy some at Dylan's Wine Cellar.
Dylan's Wine Cellar
50 Hudson Ave.
Peekskill NY 10566
Phone: 914-930-8003
Places to Go, Things to Do • Dining Shopping
Beer Wine Cocktails • About the Authors