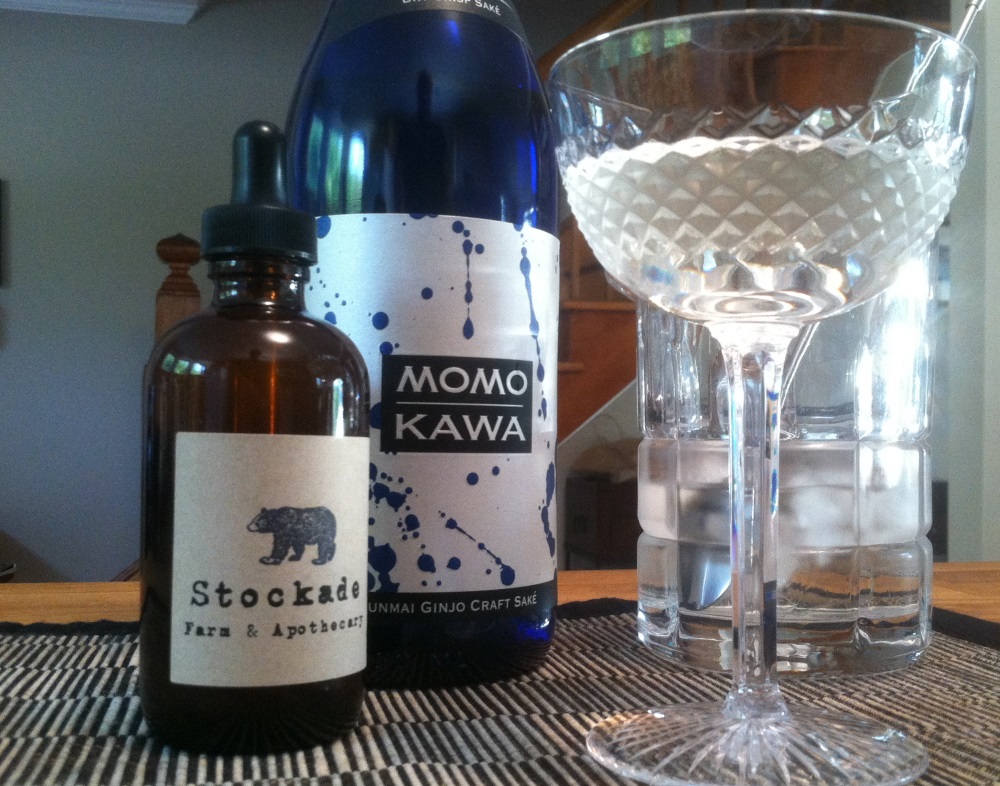 We have been a big fan of Stockade bitters since we discovered them back in May at the Cold Spring Farmers Market. A new crafter out of Kingston, NY began producing a whole line of homegrown herbal elixirs, tinctures, bitters, kombucha and fresh pressed juice just a few months ago.
We love their Orange Clove Bitters, and just tried their new Cucumber Lime Bitters in these three cocktails.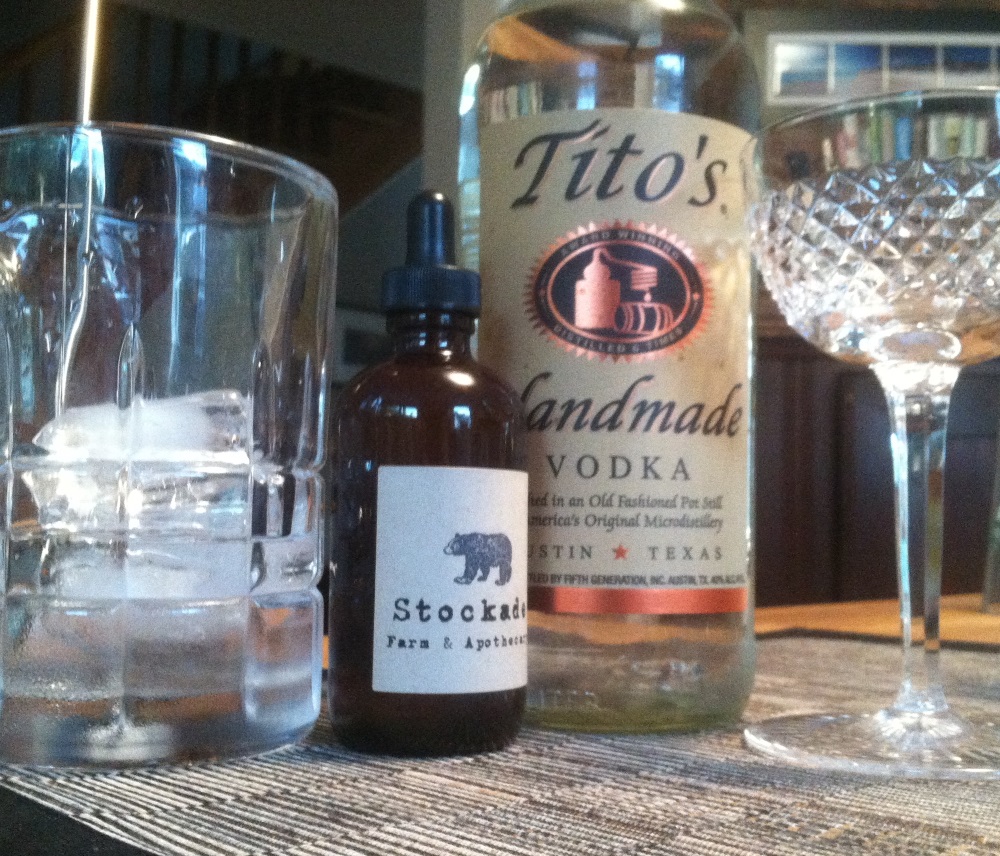 This may be the most perfect "dry" vodka martini I have ever tasted, good premium vodka stirred over ice and about 8 drops of Stockade Cucumber Lime Bitters in place of the vermouth.
Most people I know like their martini's "dry" meaning little or now vermouth.  Which is really because they have been served martinis with poor quality or spoiled vermouth. Bad vermouth tastes like pain thinner, who would want that in their cocktail. A very good vermouth like Dolin Blanc makes the vodka come alive, as did even more so, this bitter. It has a light open airy taste with subtle scents and flavors.
You see cucumber and lime in a lot of Asian cuisine and I bet these bitters would be perfect in Japanese, Thai or Vietnamese dishes, but  what really came to mind was using these bitters for a Saketini. Yes! Easy simple.
Use a moderately price Sake like Momo, no need for the expensive stuff, but don't go cheap. We used Momo Kawa Silver, craft made in Oregon by Greg Lorenz. Don't use the creamy Nigori.  I just put the sake in the freezer for a couple of hours to get it nice and cold then add about 8 drops of the bitters, more if you like, garnish with a line and cucmber slice or a leaf of mint. Note: stirring over ice dilutes the sake to much so I use the freezer to make the drink cold.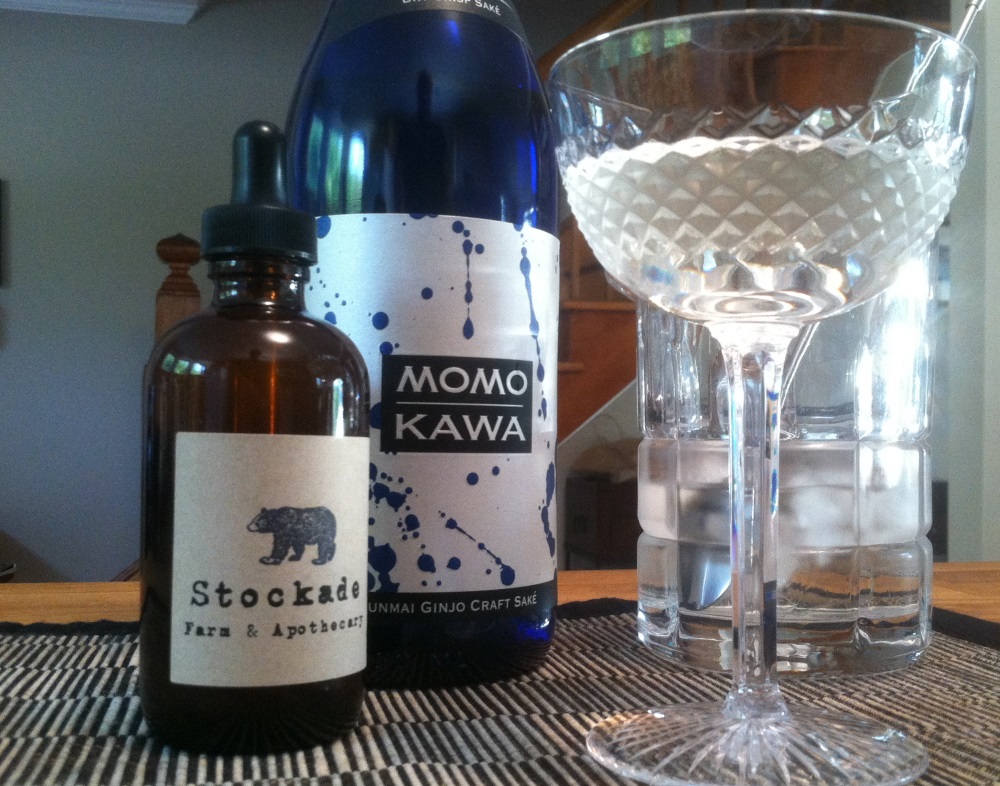 These were both great but the absolute winner was this one, made with Sake, vodka, Employees Only Grenadine and Stockton Cucumber Lime Bitters.
This requires some careful measurement, 2 oz sake, 3/4 oz premium vodka, 1/2 to 3/4 oz grenadine — Must Be Employees Only, you can buy it online. Stir this vigorously over ice and pour straight up or over a big rock, add 6 drops of the bitters and there you have it. Garnish with a lime, and if you like more tart, squeeze just a little lime juice in. Your guests will love this.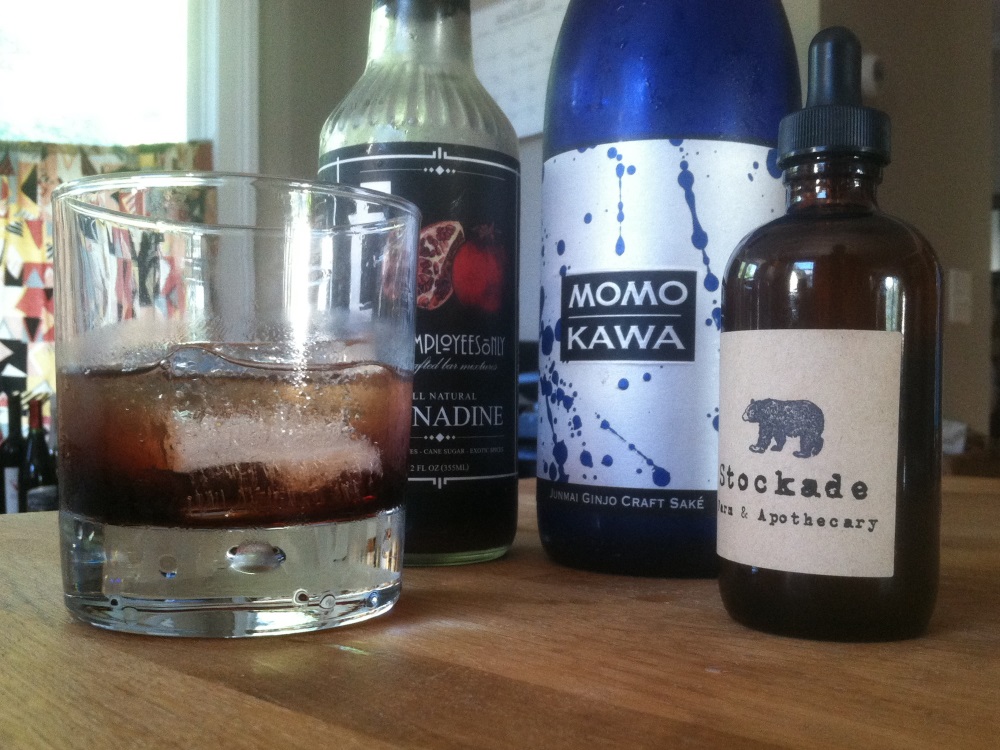 Stockade Bitters are more subtle than some, you can use them liberally, they come in a good sized bottle for the price so you are free to bitter on!
Look for Stockade Farm & Apothecary at the Cold Spring Farmer's Market in Cold Spring, NY and the Woodstock Mower's Market in Woodstock, NY!
Places to Go, Things to Do • Dining Shopping
Beer Wine Cocktails • About the Authors