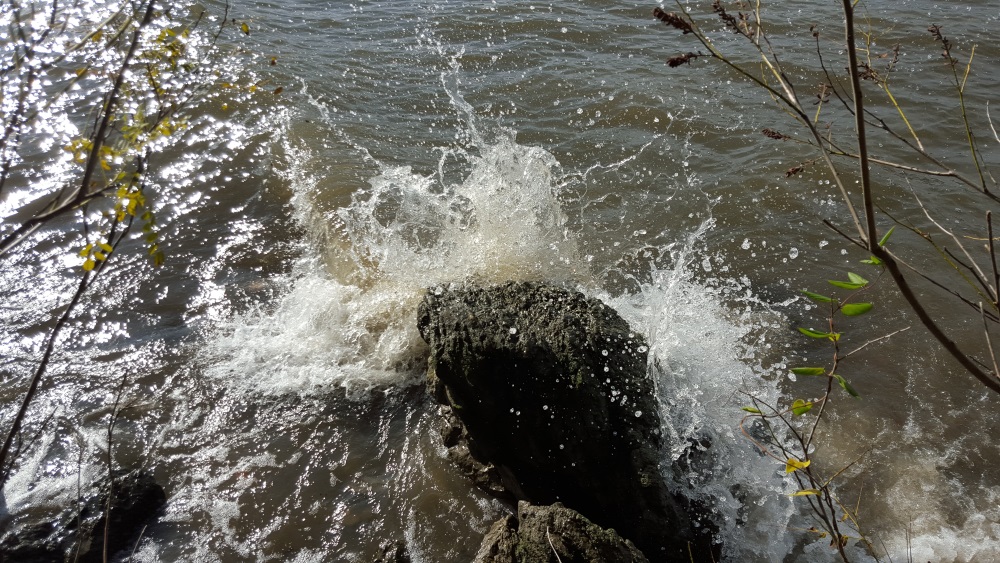 Stories of the Hudson Valley do not reveal why this picturesque spot overlooking the river was once called Mystery Point. It has a narrow path that almost dares you to jump. Now called Manitou Point Preserve it is a easy yet exciting walk.
Today it is protected through efforts of Open Space Institute and Scenic Hudson and with the generosity of John Stryker a philanthropist from Kalamazoo, Michigan. One of the many great joys of living here is our discovery that the many ardent friends of the Hudson Valley come from some of the most unlikely places.
Enter from Mystery Point Road off 9D and park at the small lot which has maps of the preserve.
There are trails on both sides of the rail tracks that bisect the preserve. We like the loop that takes you along the edge of the river which is reached by walking down the long gracious driveway.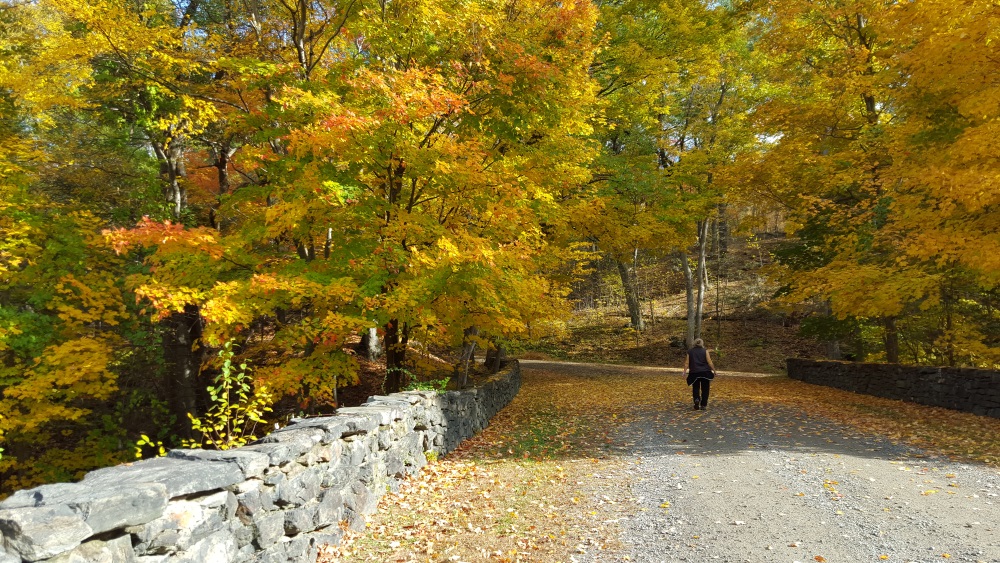 You will pass a beautiful stream.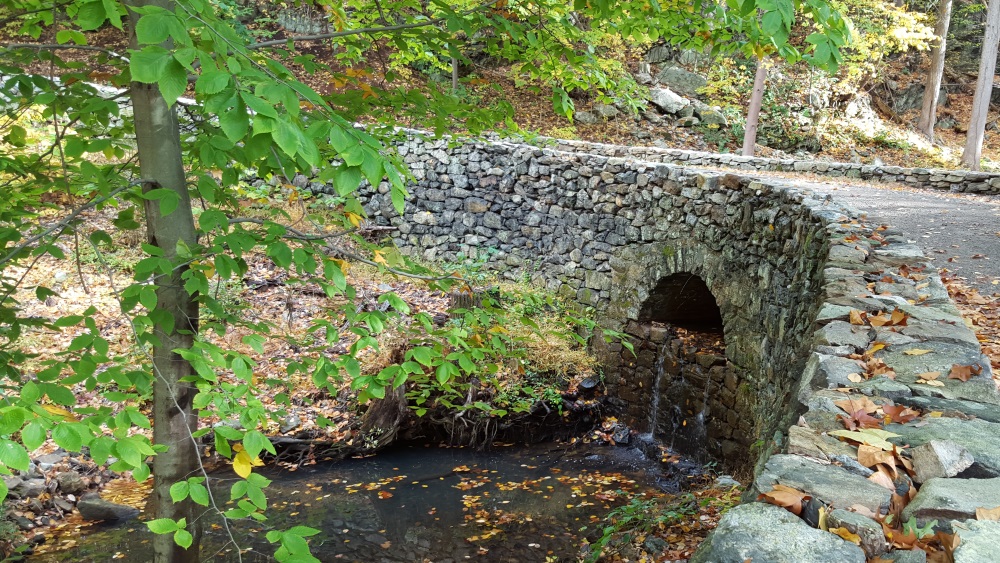 and cross over a bridge.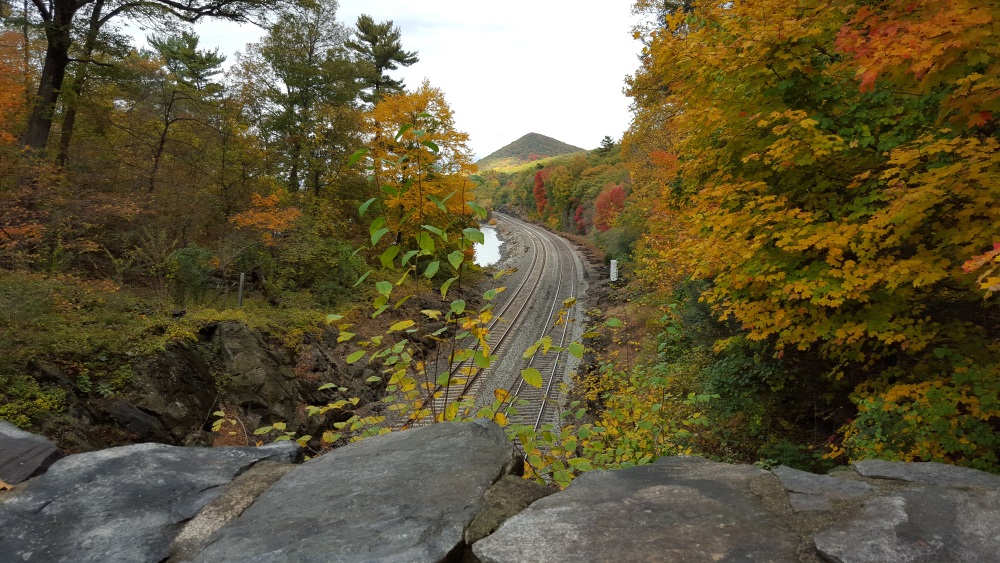 And arrive at the gates of the old Livingston mansion.  Don't go in there, that part is private, rather follow the trail markers up into the woods towards the river.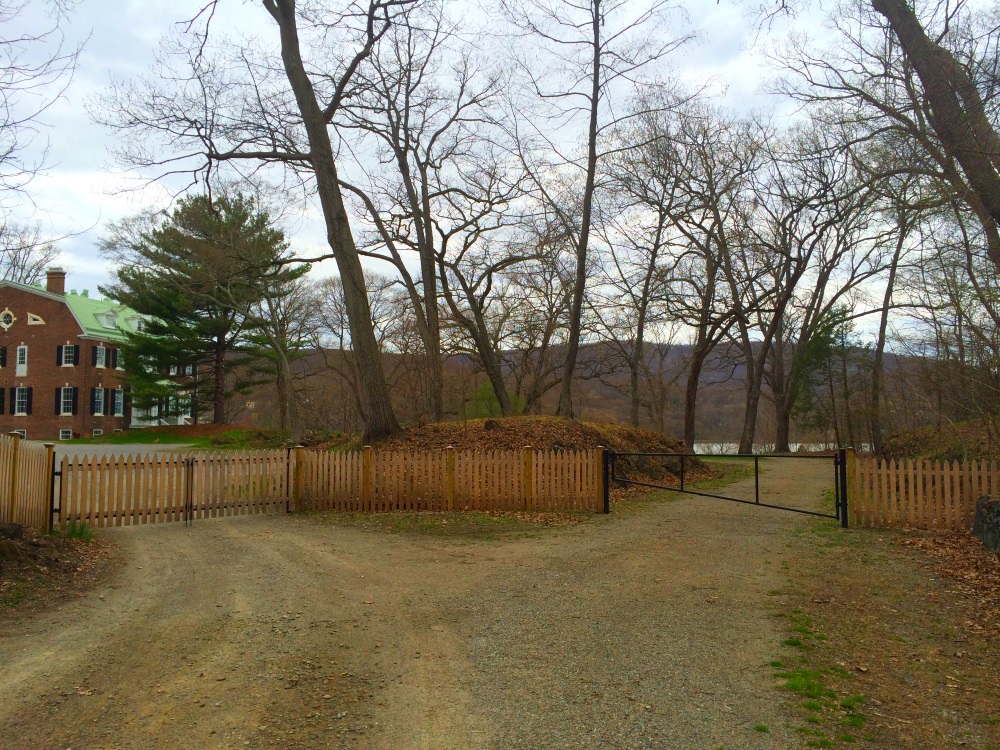 Trail markers are in blue.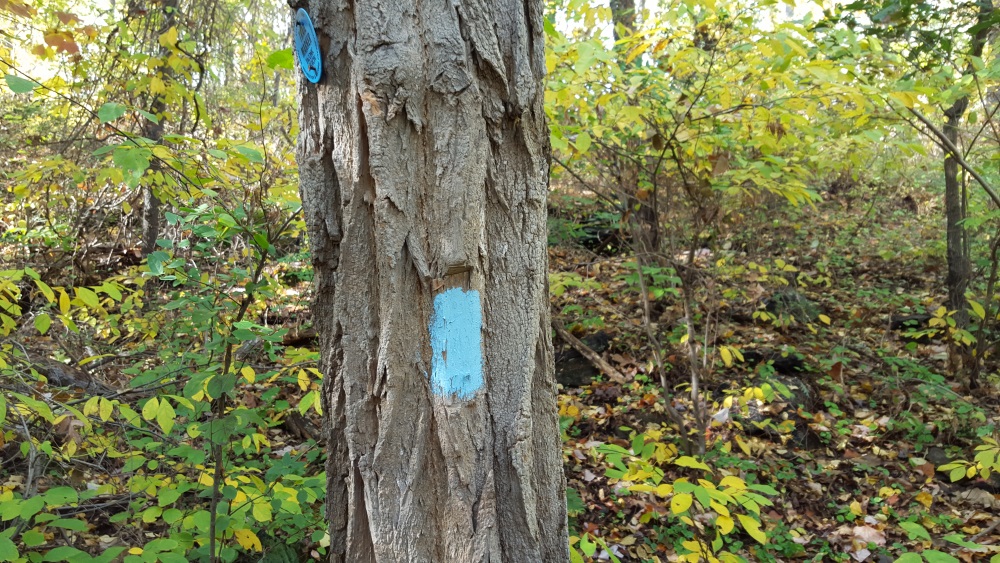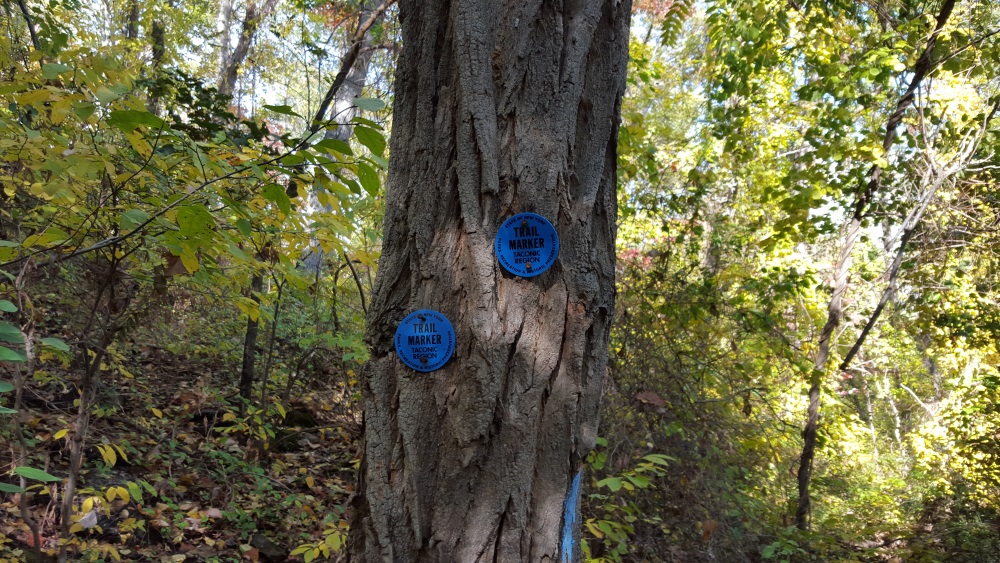 Soon you will reach the river. And perhaps see a passing boat.
Along the way you will find several cairns. Add a rock like we did.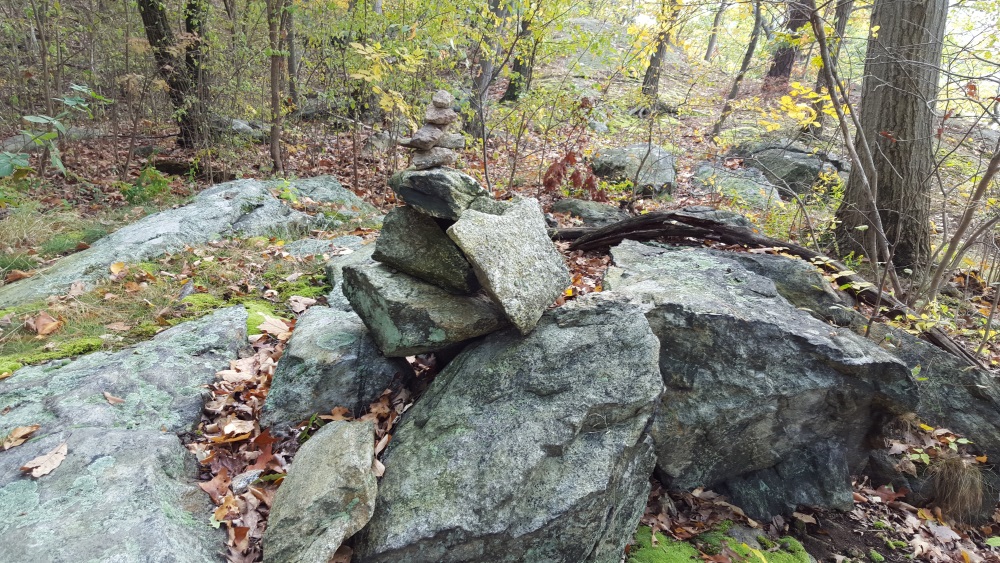 The mossy path takes you along a precarious stretch.
The river rules.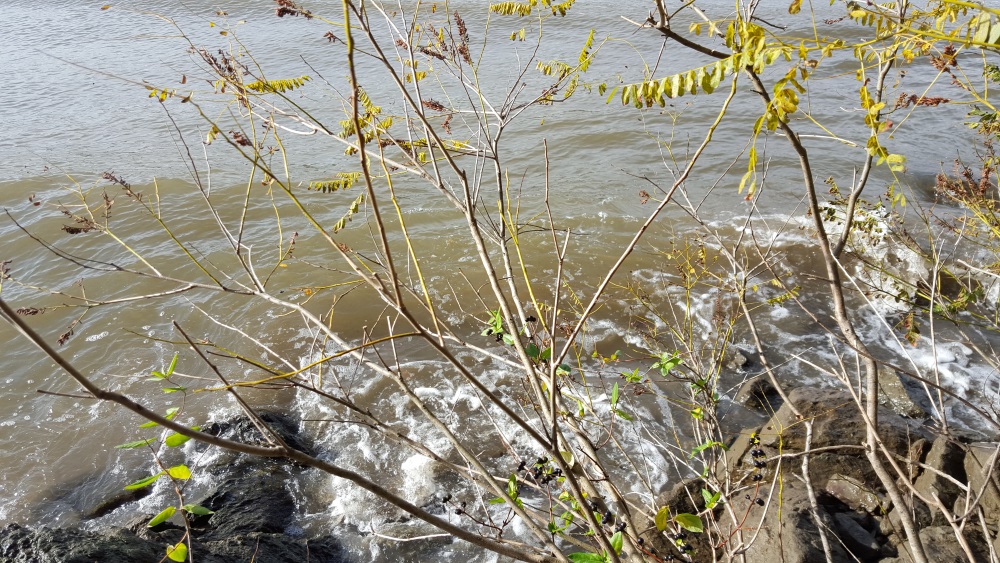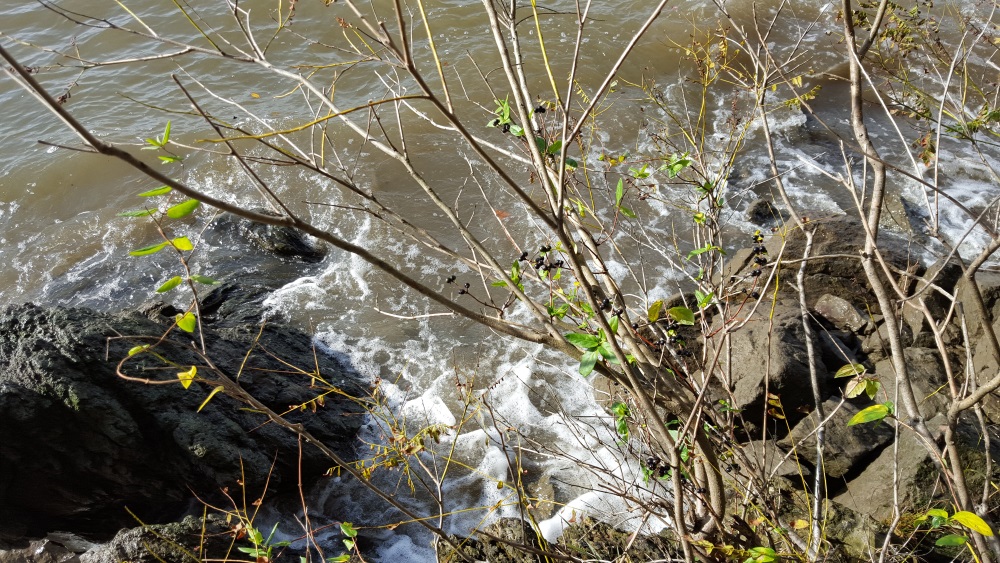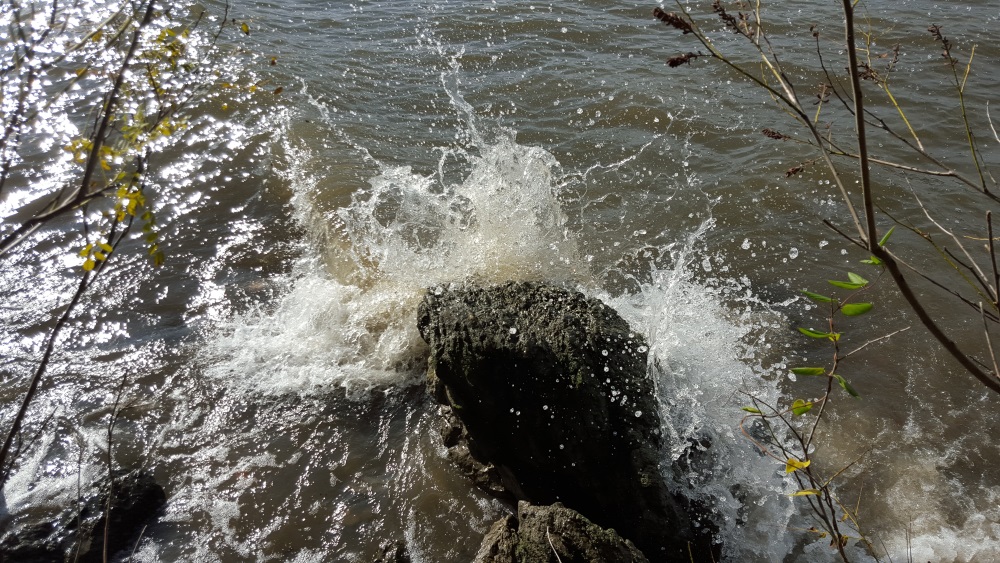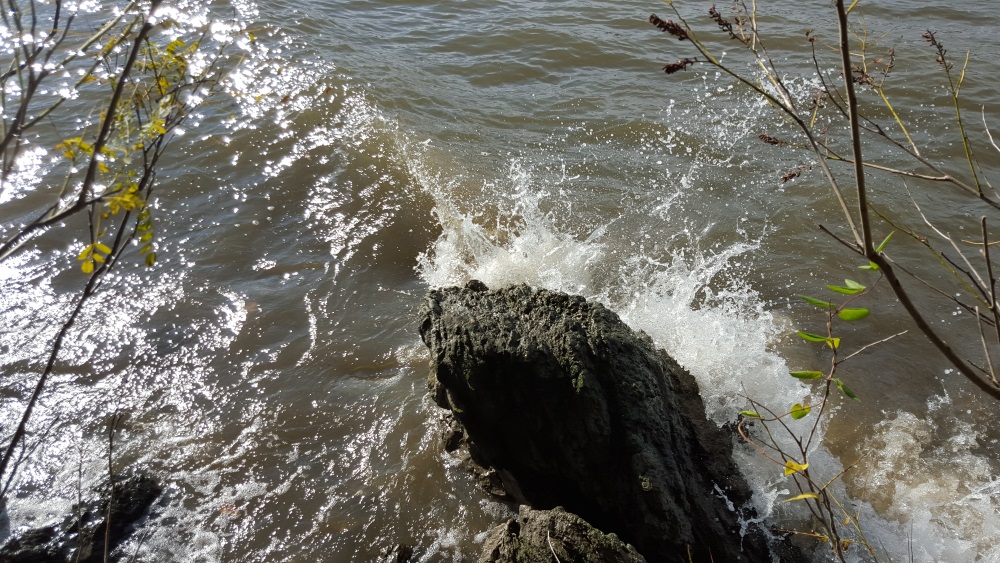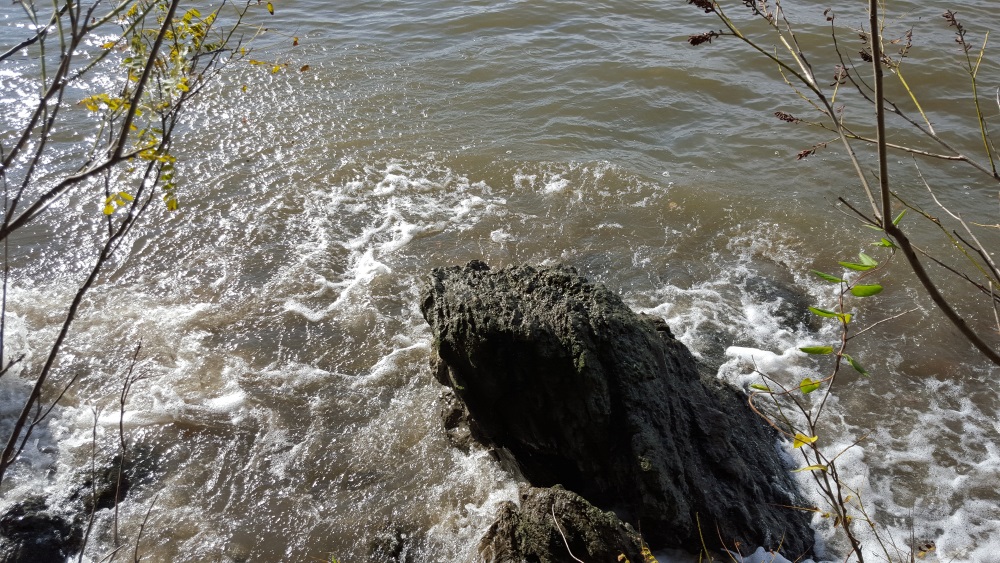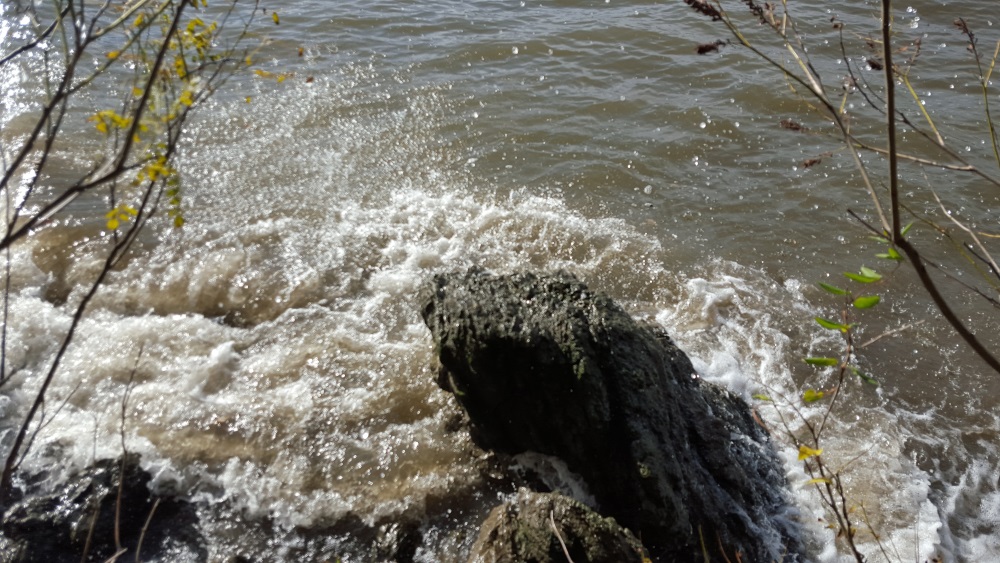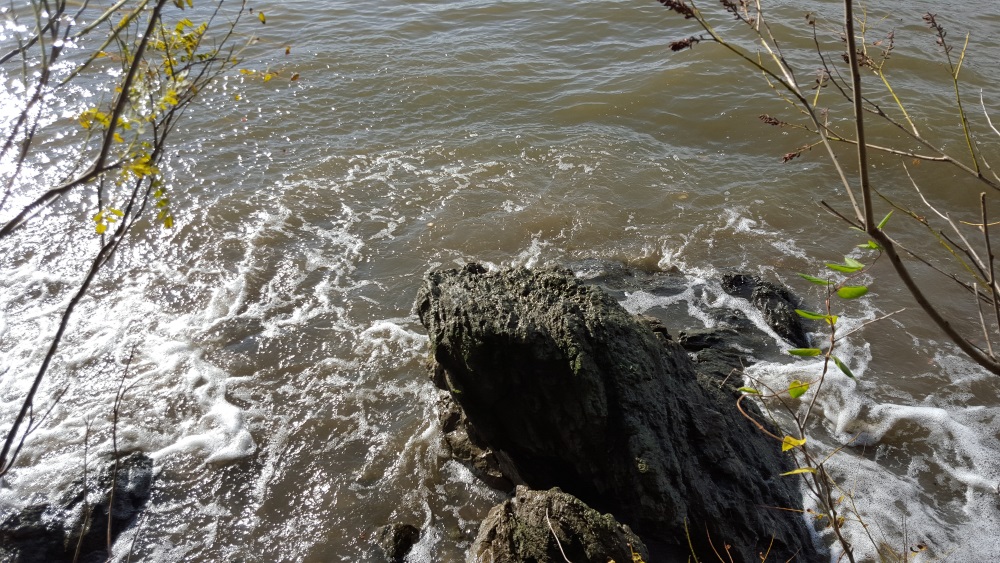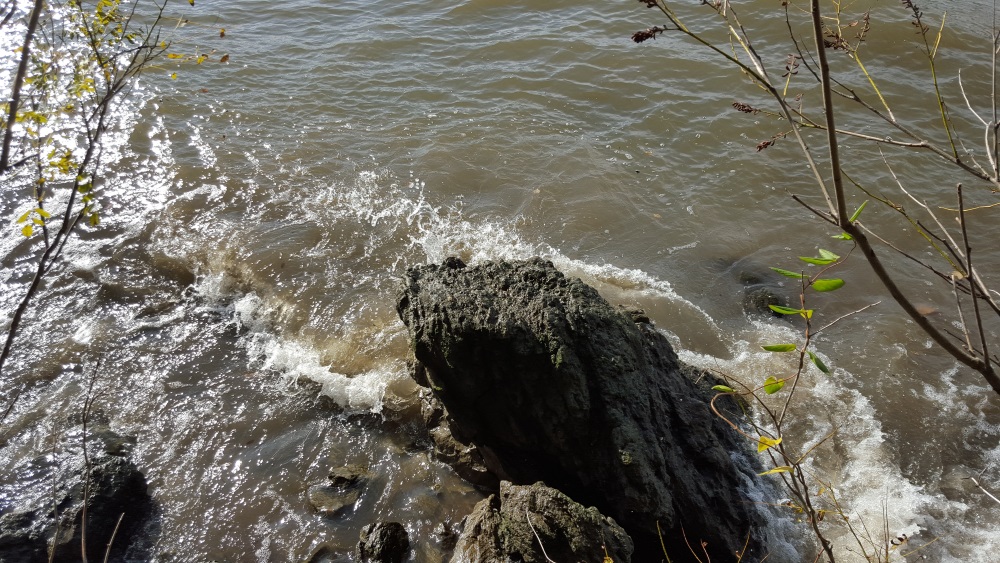 A pleasant view.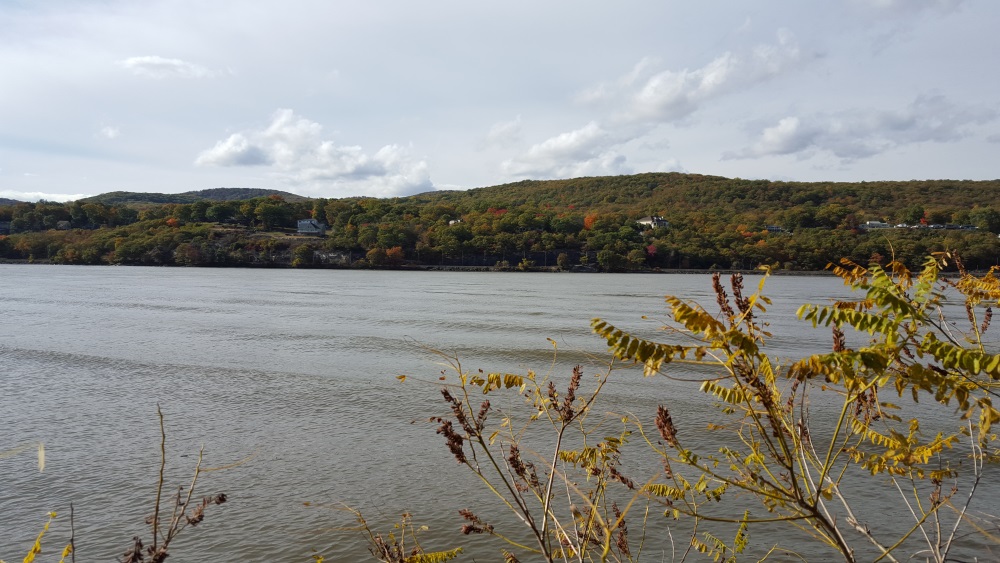 The trail winds back into the woods.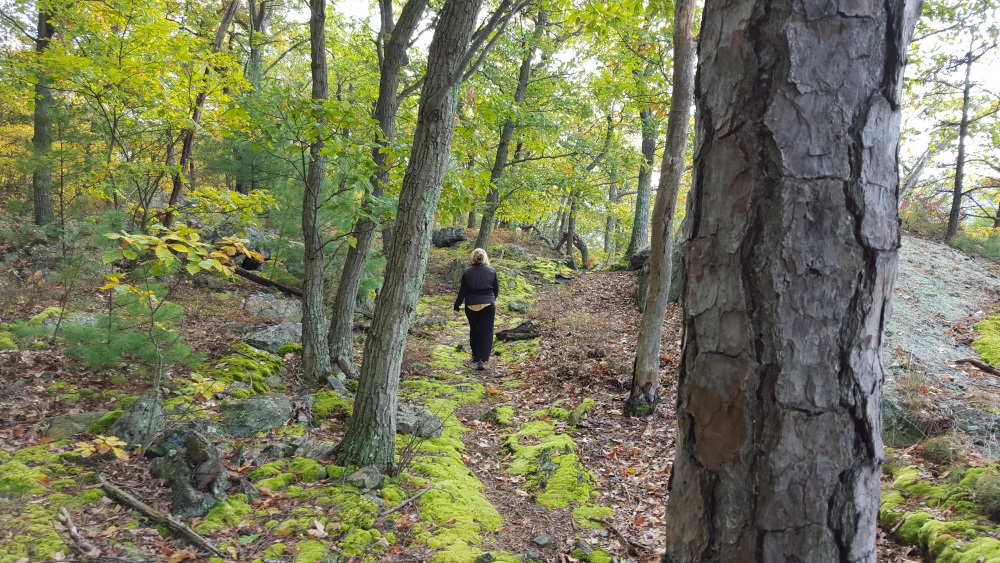 The woodland floor is rich with moss.
At the end of the point you catch a view of the houses on Hudson River Lane.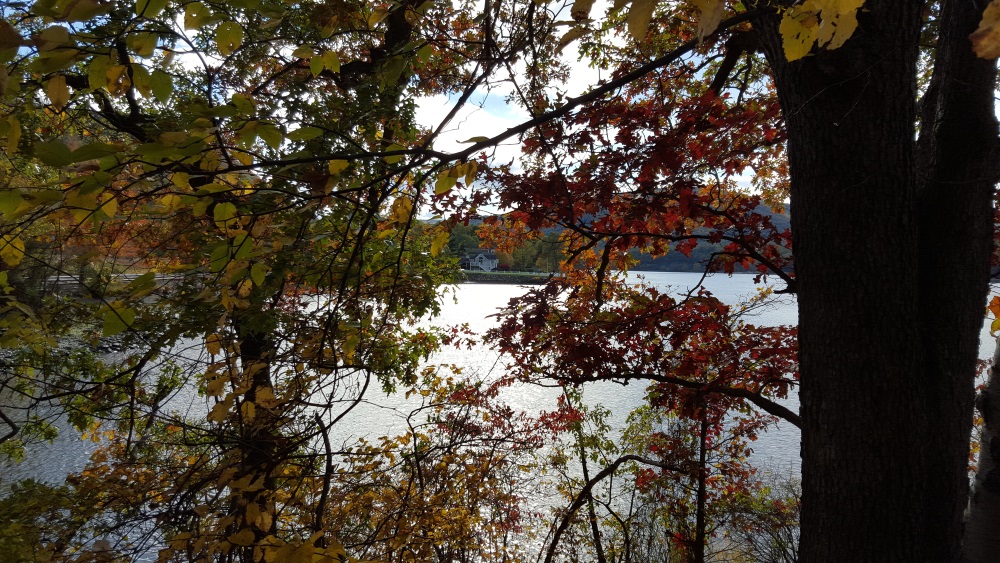 And the Manitou Marsh.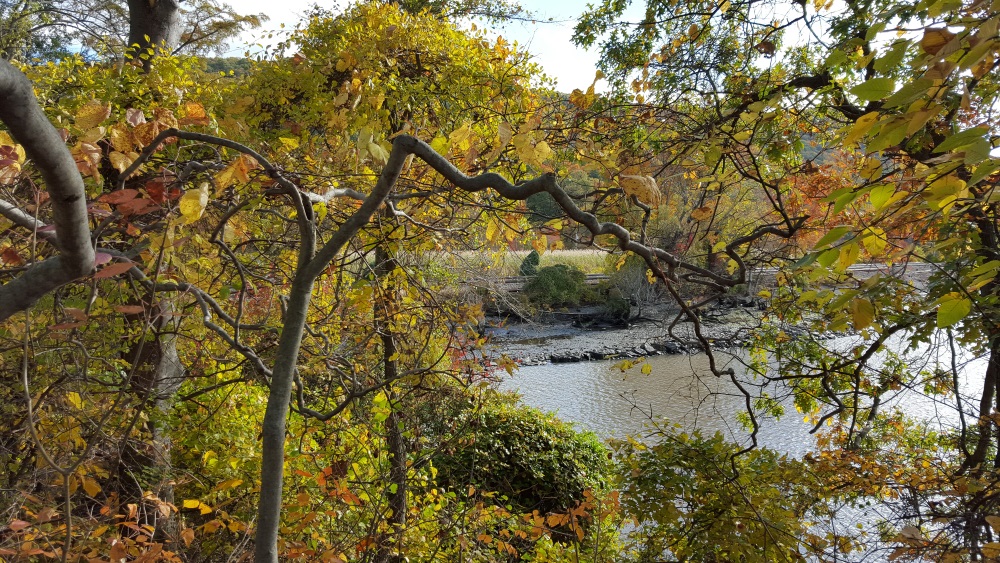 A curious lock?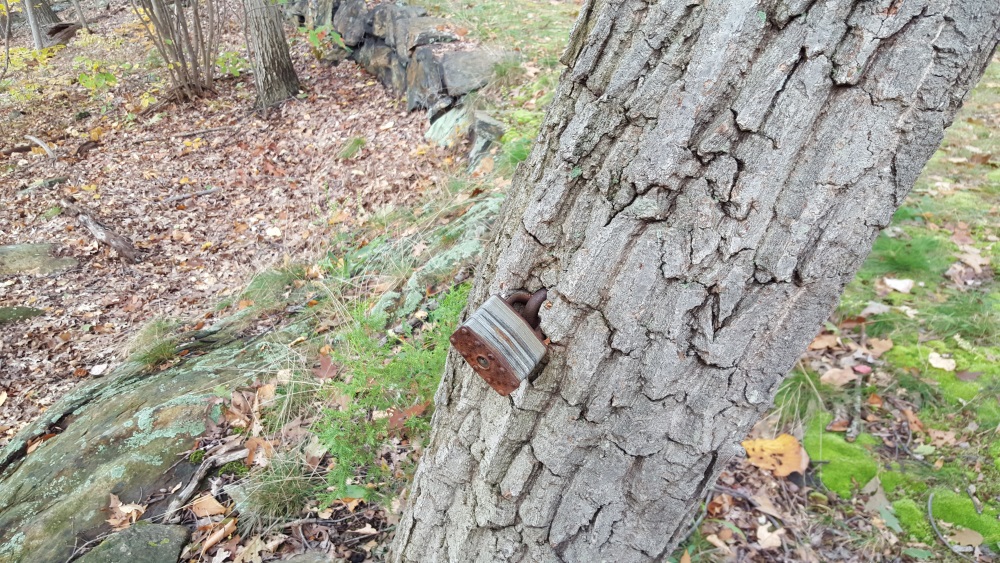 Another cairn.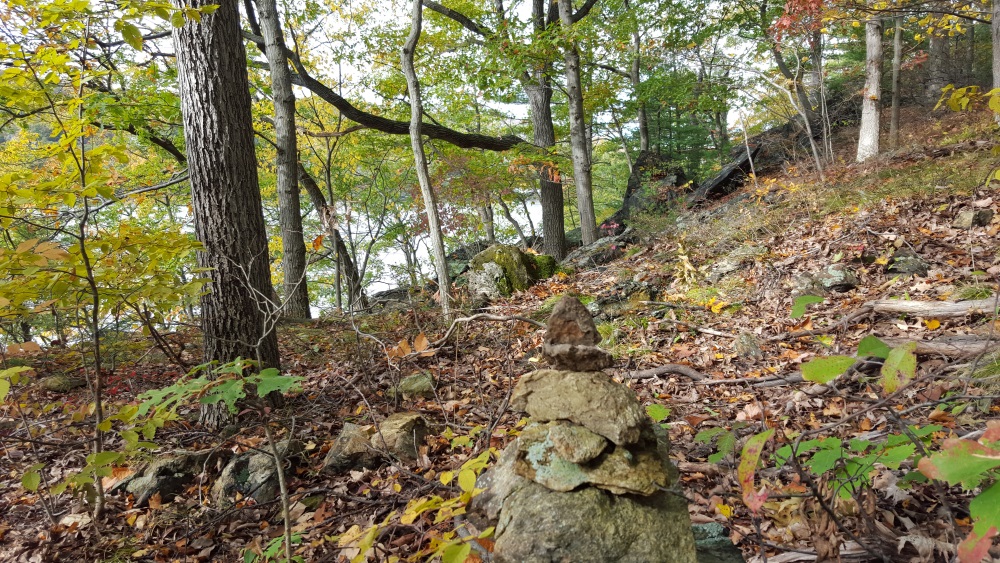 A boulder that looks like Moby Dick!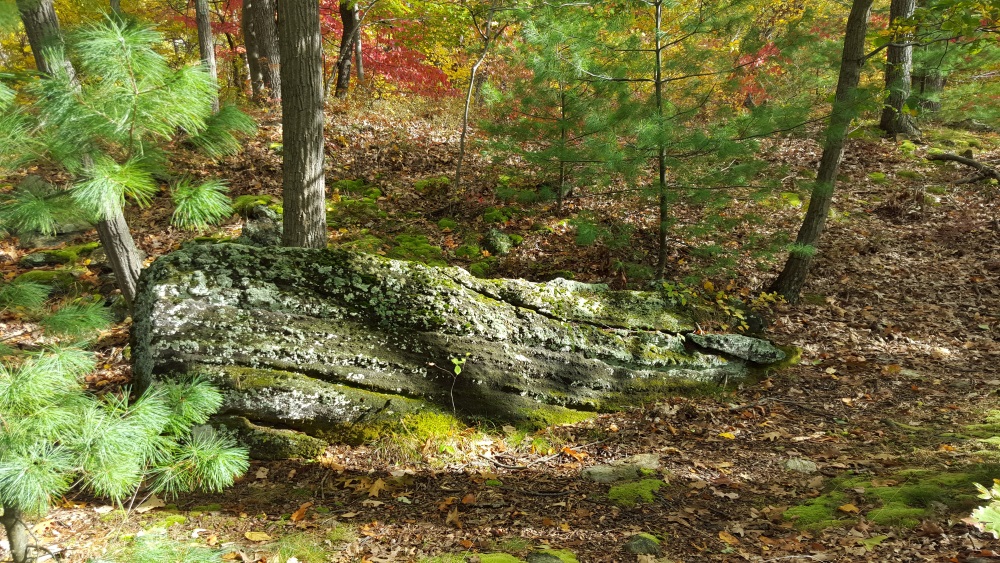 On the way back the trail is closer to the tracks.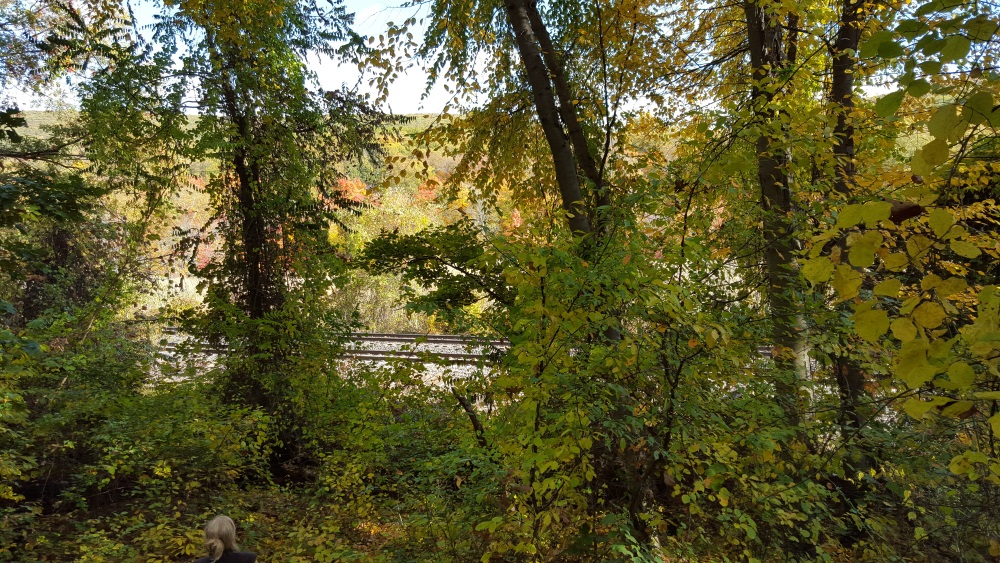 You will probably see a train.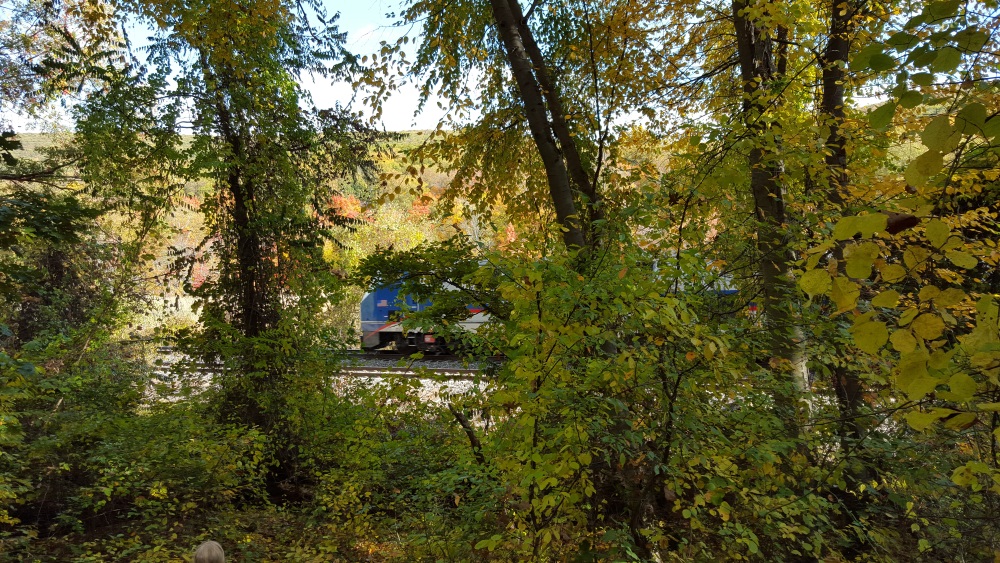 At points you have to duck under fallen trees. Limbo lower now!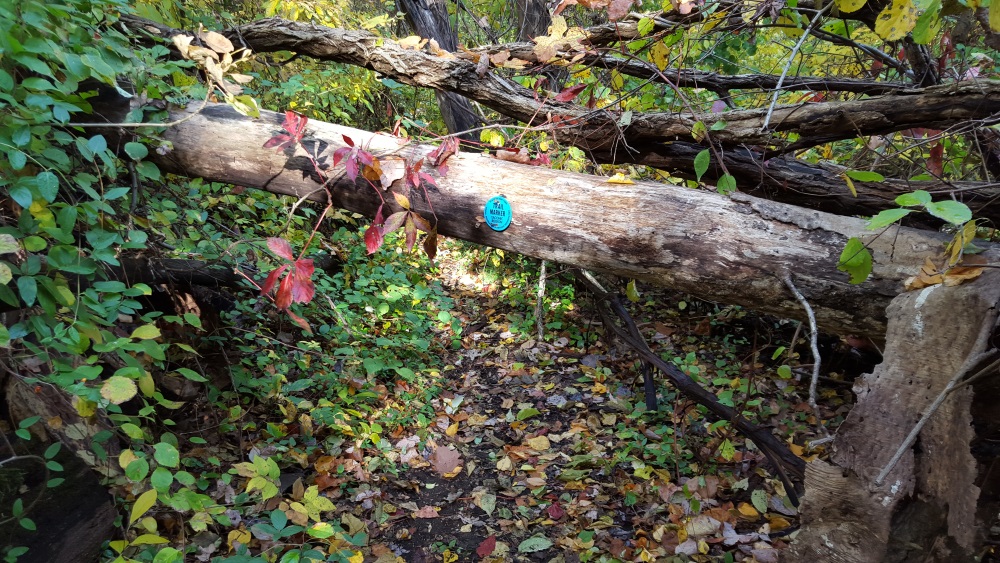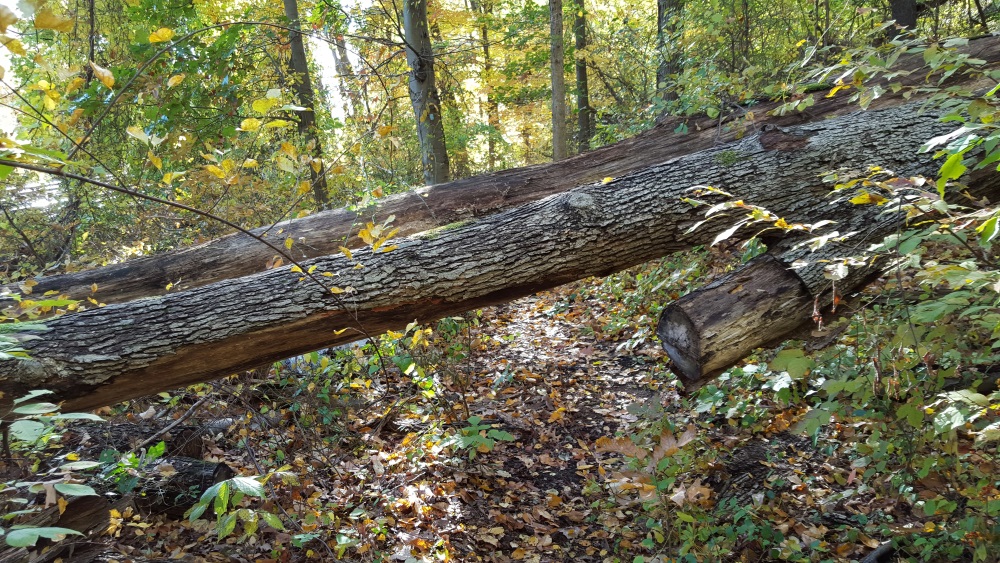 An old road.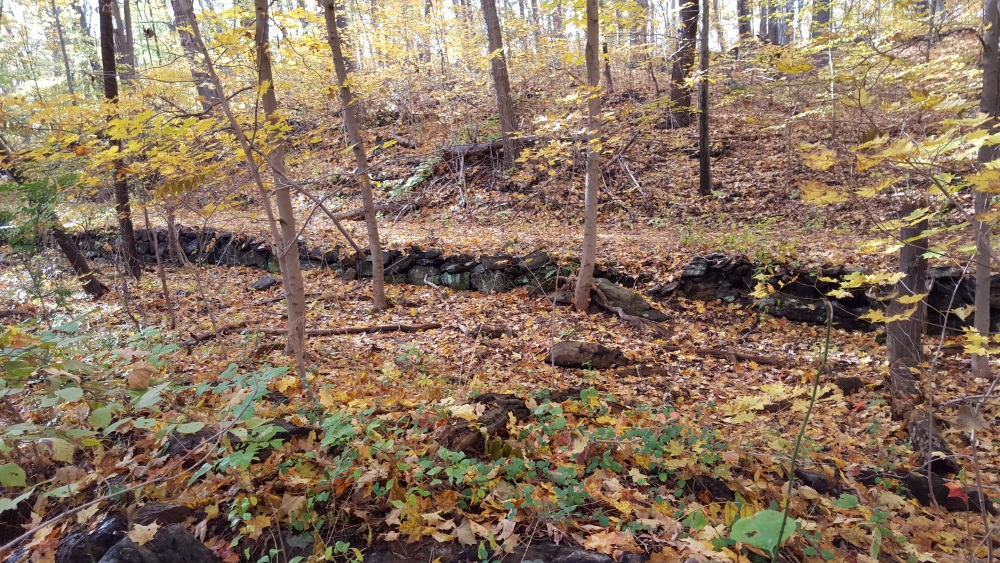 It is fall.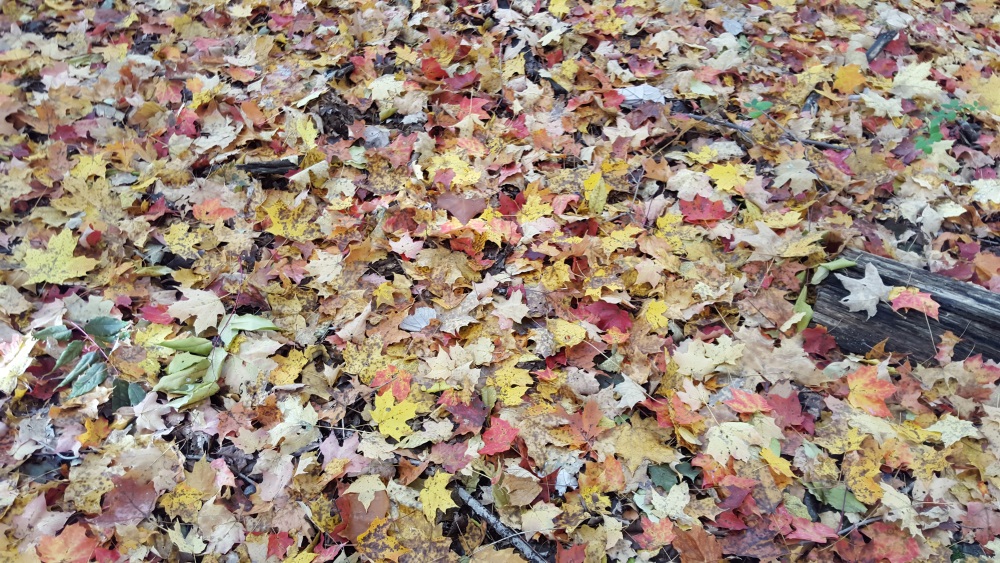 But the trees now allow more light.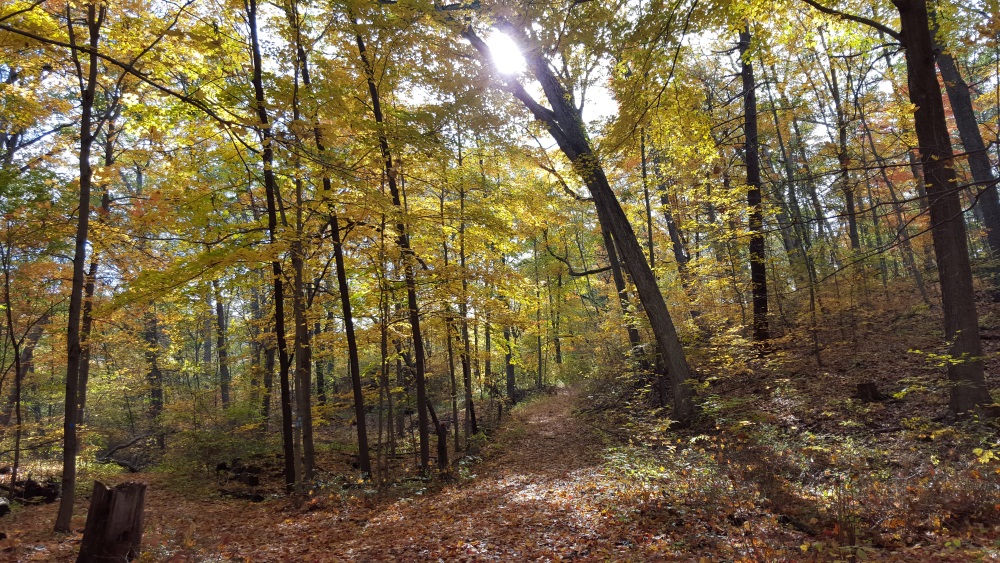 Beautiful colors.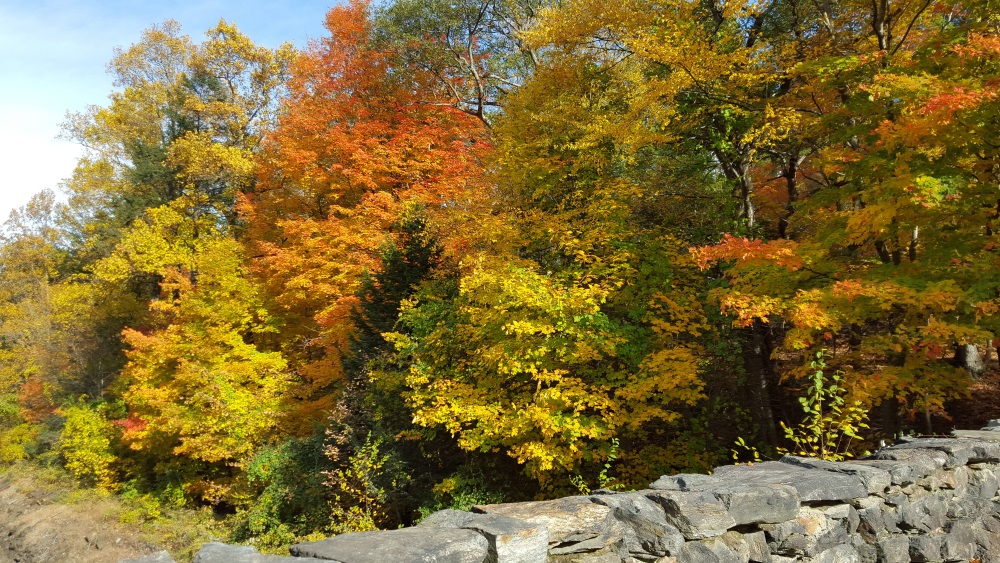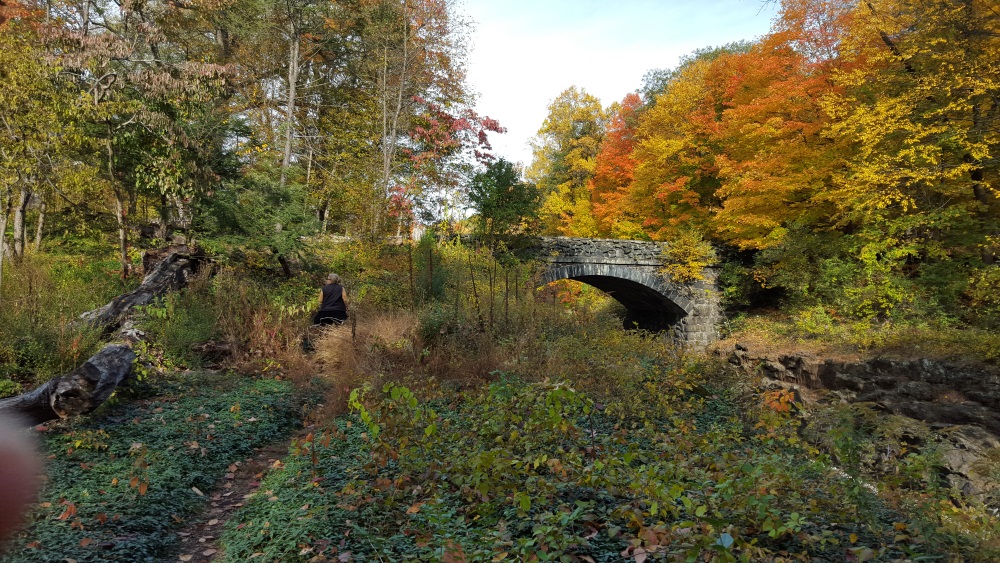 Read More….
Mystery Point Sold to Billionaire Philanthropist Philipstown.info
Places to Go, Things to Do • Dining Shopping
Beer Wine Cocktails • About the Authors