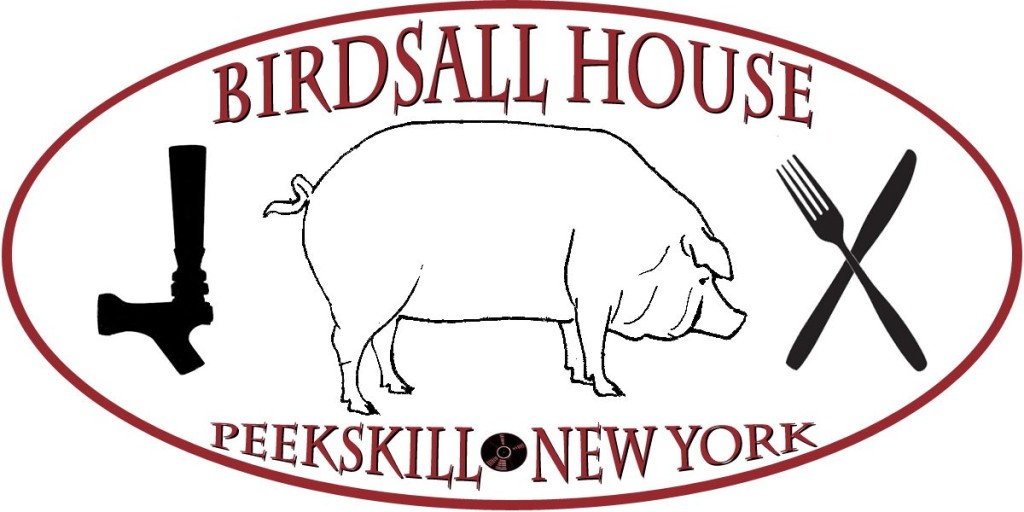 Is another bar we really like
for their great beer selection,  delicious food, and friendly atmosphere.  Set in a bar that had been a Peekskill fixture for decades, Tim Reinke co-owner of the Blind Tiger Ale House, a famous beer pub in New York City, and Gleason's restaurant in Peekskill, modestly renovated, majorly cleaned, and opened this place with John Sharp, also of Gleason's, in 2010.
They saw an opportunity in the renewal of Peekskill, that is now really starting to take shape, at least as far as the food and drink scene go.
We have loved the great rotating selection of beer on tap and the well prepared, locally sourced food, from hamburgers to a big steak, all three times we have been here.
Both Birdsall House and Gleasons' seek to source their food from the growing community of Hudson Valley farmers, including Hilltop Hanover Farm as well as Hemlock Hill Farm.
We met Tim Reinke (on left below) at one of our visits here, Sitting at the bar like any patron, nursing a beer,  happy to chat.  He shared his enthusiasm for what's happening in Peekskill.   He enjoys orchestrating special beer events here and giving local brewers, farmers, other other Hudson Valley purveyors a showcase for their goods.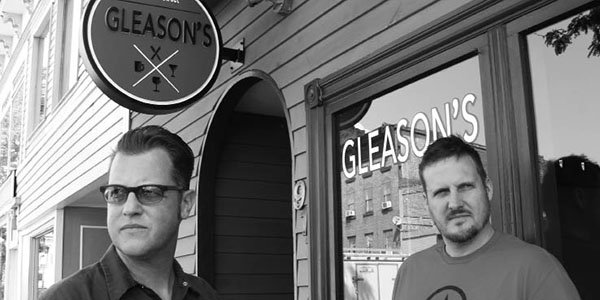 We've never been able to get good pictures here owing to the dim light of the old bar atmosphere, but will be back with our new camera and give it another shot.
Both Birdsall House and Gleason's as well as a number of other great places like Ramenesque are with a trip to Peekskill. Give them a try.
Birdsall House
Craft Beer Gastropub
970 MAIN STREET PEEKSKILL, NEW YORK
(914) 930-1880
Places to Go, Things to Do • Dining Shopping
Beer Wine Cocktails • About the Authors