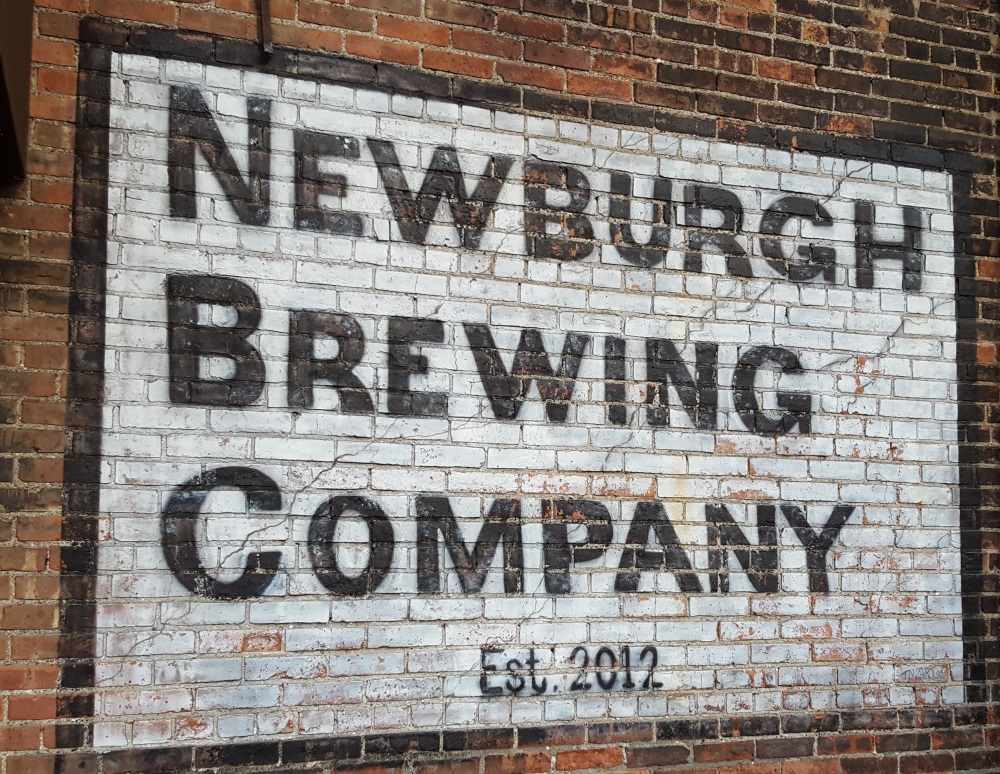 I have to admit the thought of going to Newburgh has been a little intimidating with the reports of crime you read about.  We had been to the waterfront district with all its restaurants and places to walk and boat, it's very safe there. But it did not really appeal to us. Seemed too corporate. We like more charming areas.
We had heard about Liberty Street and the historic district which seemed appealing so we decided to venture over and are going back tonight for dinner with friends at Liberty Street Bistro.
After a walk down Liberty where we found two great looking restaurants, a European coffee caffe, and a fabulous wine shop, along with a Washington's Headquarters, we headed over by car to Colden Street in the East End Historic District to Newburgh Brewing.
Did you know that the "City of Newburgh has the second largest historic district in New York State. over 4,000 buildings of historic interest." newburghonhudson.com
Newburgh Brewing is in a building built over 110 years ago and was once the Newburgh Paper Box Factory. The signage you see pays homage to historical value of this place.
Step inside and the theme continues, with an inviting wide open space and bar that warmly welcomes family and friends.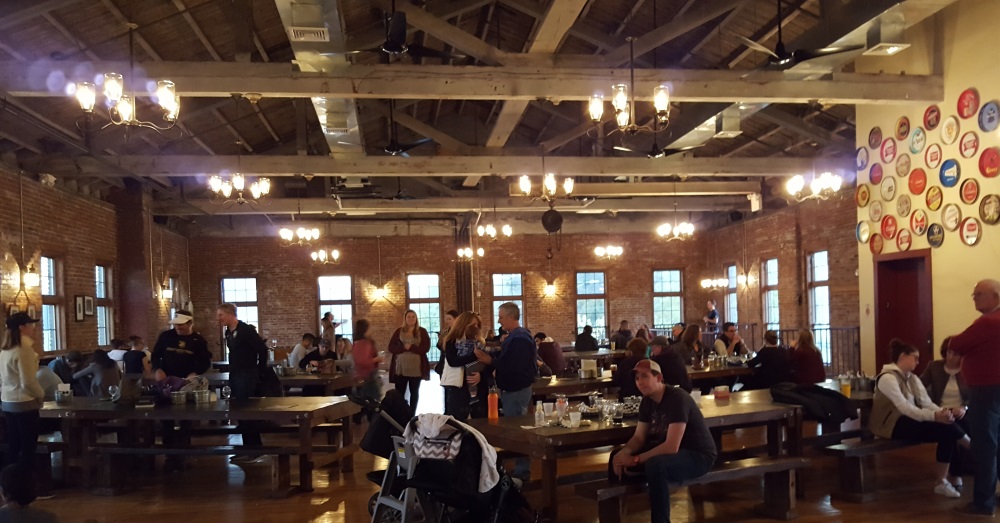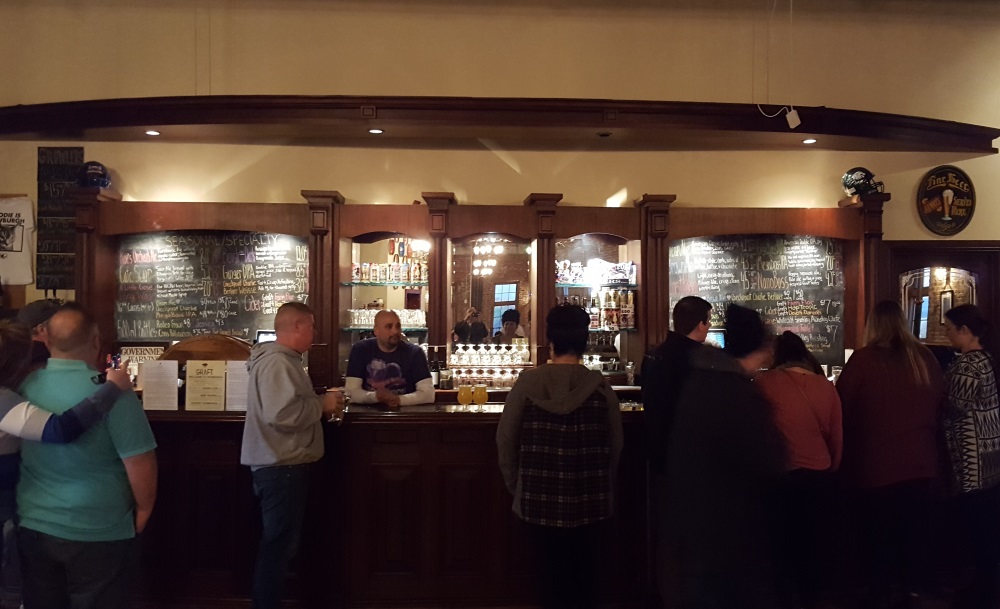 My interest in Newburgh Brewing comes from my own family as my daughter Nell who is quite steeped in the world of fine craft beer first introduced me to their fine Brown Ale. Fact is that when my son Pierce and Nell come home to Garrison for Thanksgiving we plan to stop by Newburgh Brewing for some fun food and drink Wednesday evening.
Beers of the day are on the chalk boards behind the bar, nothing quite as good as freshly brewed beer.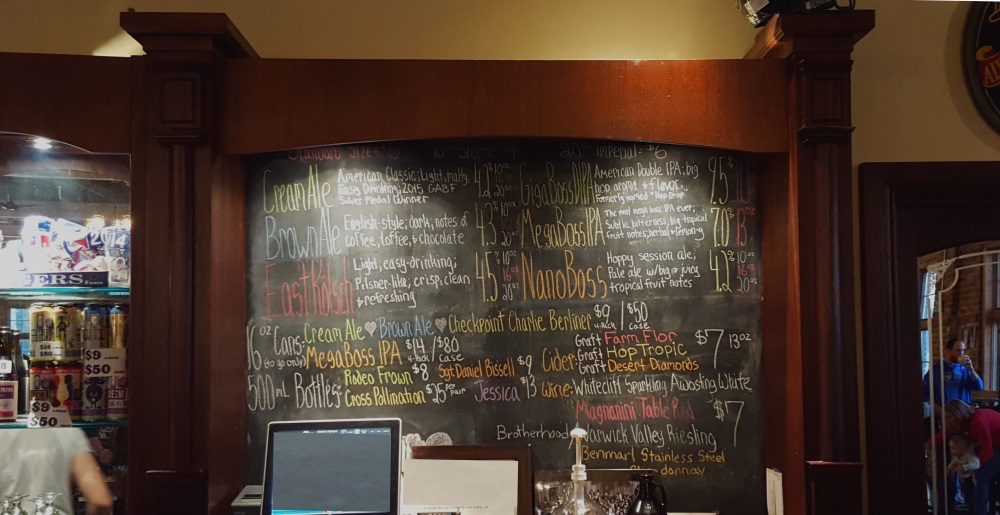 The appealing food offerings are on another chalk board.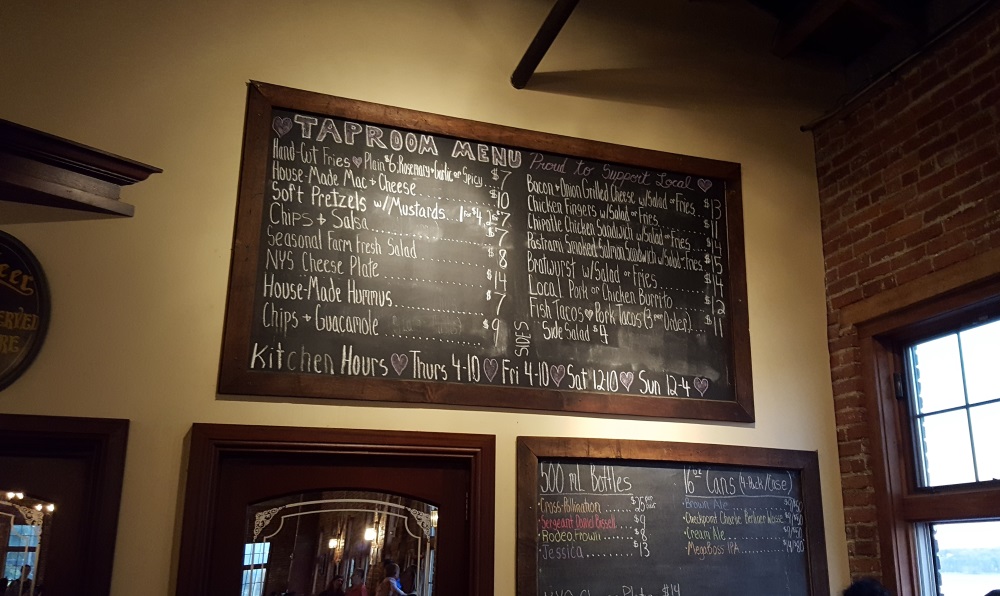 Can't wait to get back there again.
Read more about Newburg Brewing here: Newburgh Brewing Company
88 Colden St, Newburgh, NY
(845) 569-2337