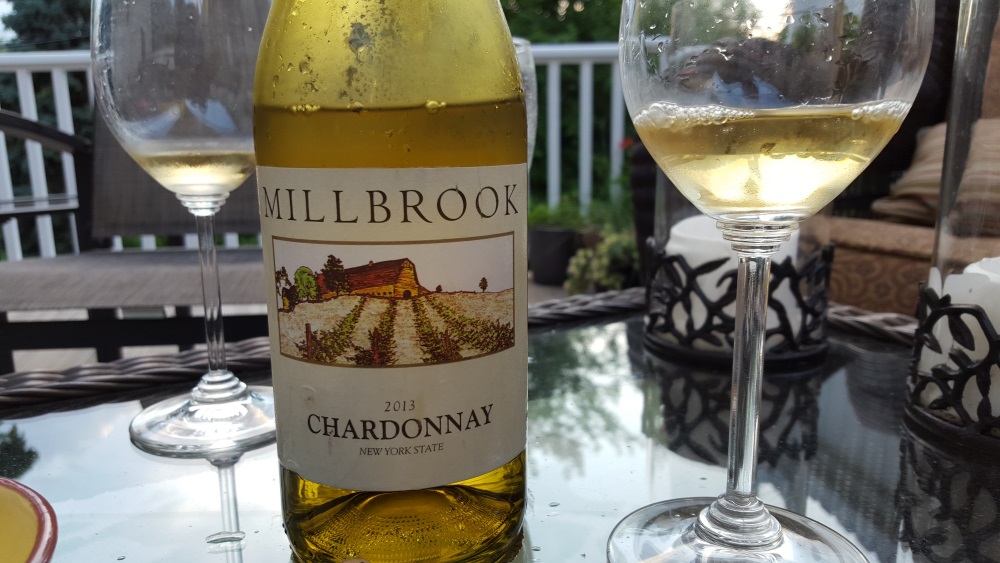 Chardonnay is produced all over the world, and by most measures the most popular grape, yet it has so many flavor profiles depending on where and how it is made.
You have the big oaky buttery style so popular from California, to dry light steely Chablis from France. Tasting them together you might conclude they are totally different grapes, but they are not. There are scores of variations from all points of the globe Australia to Uruguay.
A fine dinner made on the grill in my favorite big cast iron skillet of local chicken and vegetables from the market deserved a perfect wine like this, and the Millbrook Chardonnay was just right.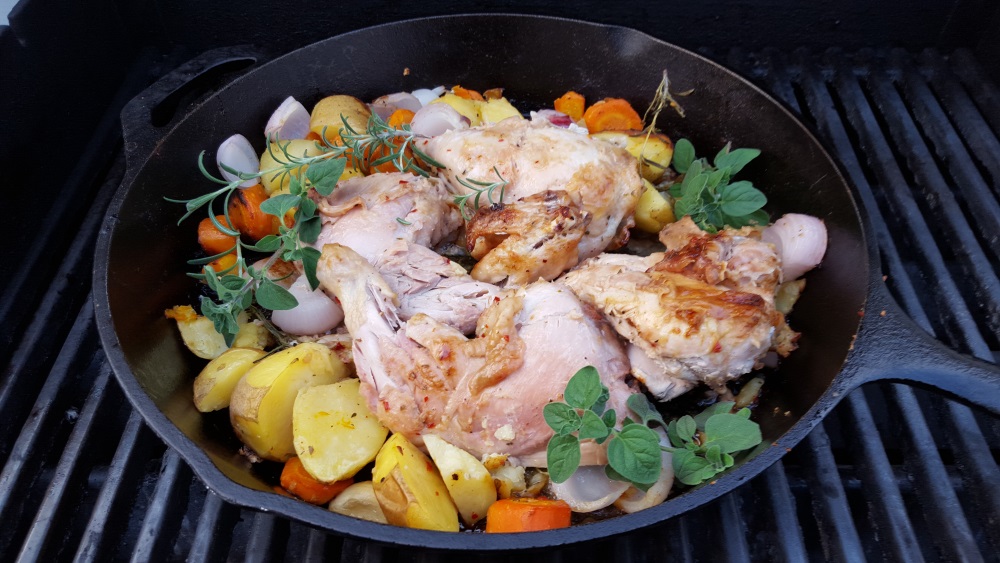 It is produced in an oaked and unoaked version and in a Proprietors Special Reserve. This was the oaked style and presents a gentle buttery flavor with the crisp apple, apricot, and honeysuckle flavors, but like a French wine has lots of distinct minerality that we love. It paired well with the robust flavors of the brined and browned chicken and the caramelized vegetables.
It was missing the sweet cloying almost candy flavors you find in some lower quality mass produced Chardonnay. Which we can't stand.
Millbrook Winery has been producing wine in the Hudson Valley since 1985, it has been  called "the Hudson Valley's flagship winery" by The New York Times and "a great place to visit" by The Wall Street Journal.
Read this recent article on the current vintage on New York Cork Report. Millbrook Vineyards' "Local Juice" — Then and Now.
26 Wing Road
Millbrook, NY 12545
800.662.9463
Chicken from Marbled Meat Shop Cold Spring
Vegetables and herbs from Cold Spring Farmers Market and our own garden.