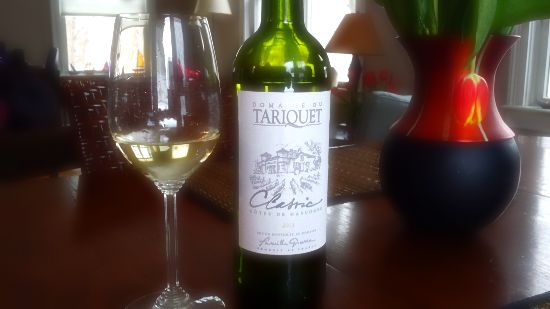 With weather like we are having today
my daydreams drift off to spring wine. One of our favorite regions for bright fun wines for spring is the "Sud-Oeust" a beautiful region is south west France.
Here is one you'll love by environmentally conscious Domain Du Tariquet from the region called Côtes de Gascogne!
Diana was out for the evening at a meeting in New York City so I decided to make myself a nice dinner for one and try this wine.
Continue reading Spring Wines and Dinner for One